Echo Dot (3rd Generation)
BEST SMART HOME GIFT
Say hi to Mom's new BFF! The Echo will play all of her fave tunes, answer her most pressing questions, read audiobooks and the news aloud, report traffic, give information on local businesses, and so much more. She'll be totally hooked!
More: These Are the Best Christmas Gifts for your mom
Birthstone Wishing Balls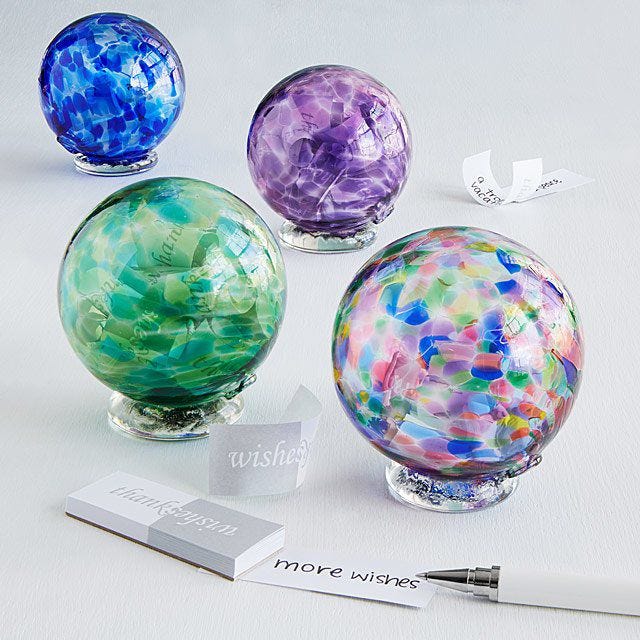 BEST WAY TO SHOW YOUR GRATITUDE
Not only do these gorgeous globes make a striking interior style statement, but each wishing ball comes with 52 small slips of paper.
Your mom can write down memories, affirmations, wishes, and just about anything on them. She'll love reading them aloud the following Mother's Day! Or, you can write down your own memories of your mom and she can read them aloud this Mother's Day.
IRobot Roomba 690 Robot Vacuum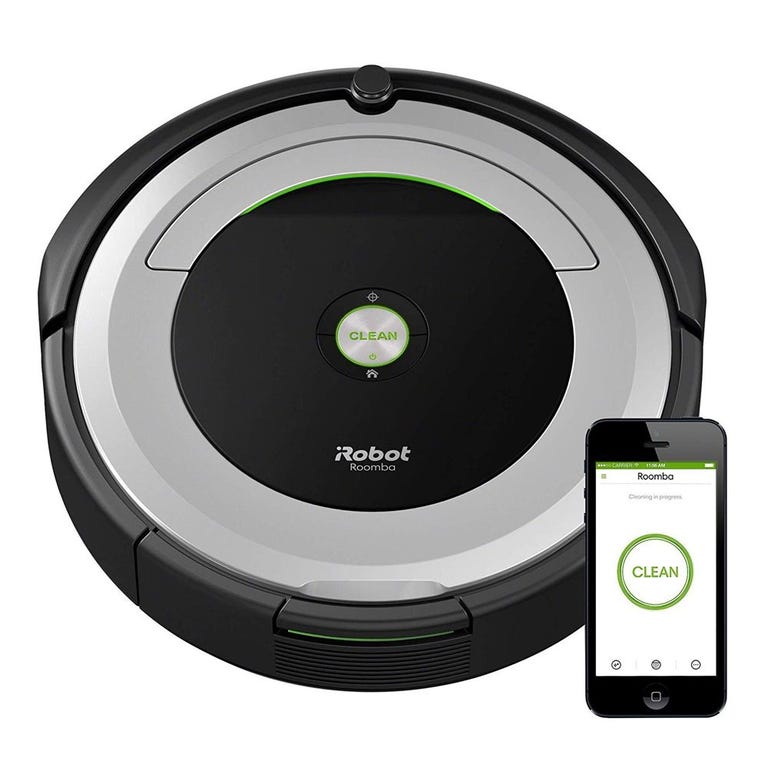 iRobot Roomba 690 Robot Vacuum
The iRobot Roomba is here to do the vacuuming for her. With a three-stage cleaning system, the Roomba 690 can handle dust, hair, and larger pieces of dirt. A side brush is also on board for reaching edges and corners. You can schedule up to seven cleaning sessions per week in advance.
Backslash Fit Self-Rolling Smart Yoga Mat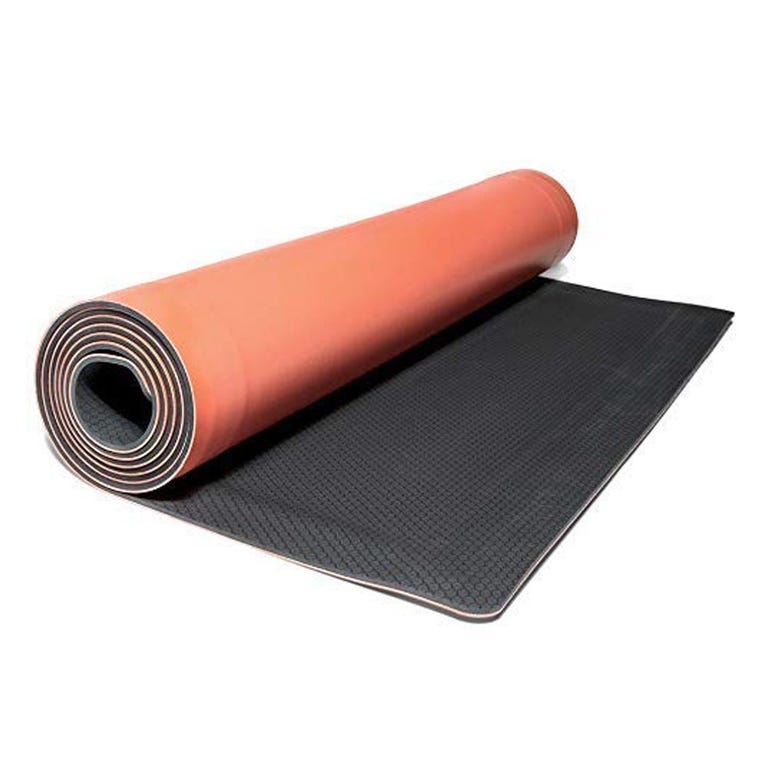 FOR THE FIT MOM
She'll love this self-rolling mat that feels silky and grippy, with a smooth top layer to elevate her poses. When class is over, all Mom will need to do is flip it over, click it, and watch it roll up by itself.
MyGift DIY Terracotta Pots

BEST HOMEMADE GIFT
Face it: DIY Mother's Day gifts can get pretty repetitive and cheesy. Succulents are perennial favorites, and kids can paint the terracotta pots and customize them just for Mom! Simply plant succulents in the pots for a beautiful gift. The best part? Kids love to be little helpers!
Long Distance Touch Lamp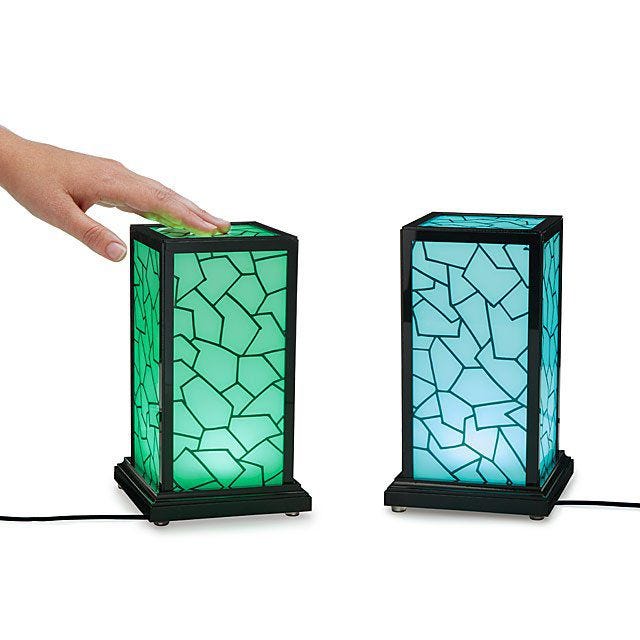 BEST LONG DISTANCE GIFT
If you and your mama are close in every way except geographically, this could be the perfect gift. All she'll have to do is tap the lamp wherever she is, which will send a signal to wherever you are. Tap your lamp so she knows you've received it!
Harper Crossbody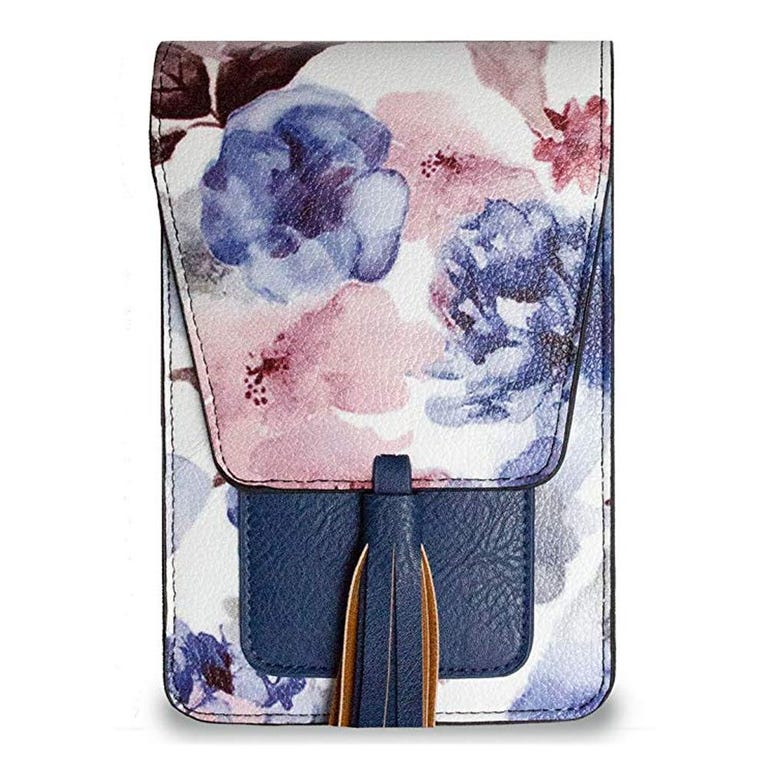 BEST FOR HANDS-FREE STYLE
She'll never want to lug her purse around again. The Harper Crossbody can fit her sunglasses, phone, credit cards, I.D., and more. It easily slings over the shoulder or can be clipped onto her belt. The compact bag also has built-in RFID-protected card slots and comes in multiple colors and patterns.
Shinngo Portable Charger Mirror Compact
BEST INNOVATIVE GIFT
If you always catch your mamareapplying her lipstick at a red light or blending in her blush on the go, she'll go crazy for this sleek compact that doubles as a phone charger.
Air Fryer XL by Cozyna
Mom's meals will get even tastier and even easier for her to make with this 5.8-quart capacity air fryer from Cozyna. With intuitive temperature and time controls, you can easily fry, bake, roast, and grill all her favorite foods.
Home Smile Ceramic Ring Dish
BEST DECORATIVE GIFT
If your mama appreciates dolling up her home with little trinkets and accessories, she'll adore this ring dish by Home Smile. This is a pretty safe gift — because let's be honest, are there any moms out there who wouldn't appreciate a reminder like this?
Wonder Women by Sam Maggs
BEST BOOK GIFT
Your mom will get a kick out of flipping through stories of smart, kickass women in history who made waves in science, math, engineering, inventing, and more. Make sure you let her know you're giving it to her because she's a wonder woman, too.
Fitbit Inspire Fitness Tracker
Get mom to stay on top of her health. The new Fitbit Inspire will look so nice on her wrist, she won't want to take it off. It has a 24/7 heart rate monitor to track her calories burned, resting heart rate, and heart-rate zone during day-to-day activity.
With the 5-day battery life, she can leave it on at night to track her sleep and wake up in the morning with a buzz.

Uncommon Goods Bedside Smartphone Vase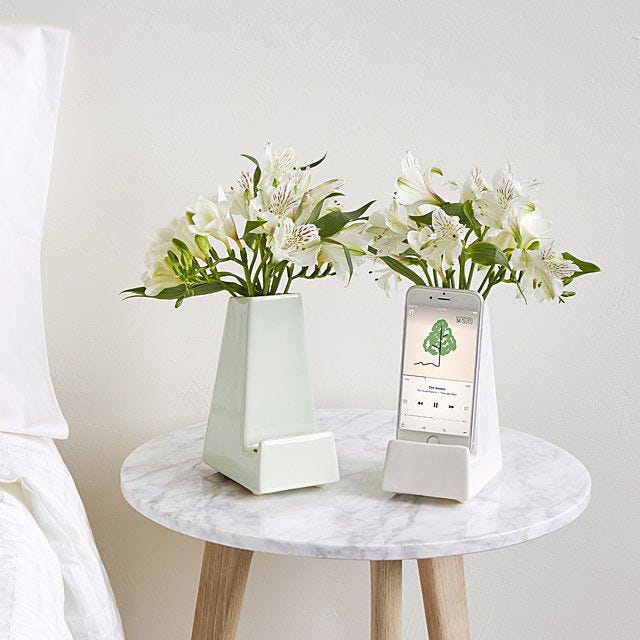 BEST VASE GIFT

Add a modern twist to your Mother's Day gifting strategy and give the lovely lady in your life a spot where she can stand her phone and keep fresh flowers on display. She'll likely place it on her nightstand or the kitchen counter. Just don't forget the fresh flowers…
Mustard Glass Coasters Set
These unique coasters will offer your mom a new way to show off her favorite family photos. She can swap out different photos throughout the year to fit the theme of various family festivities, too.
Tile Pro with Replaceable Battery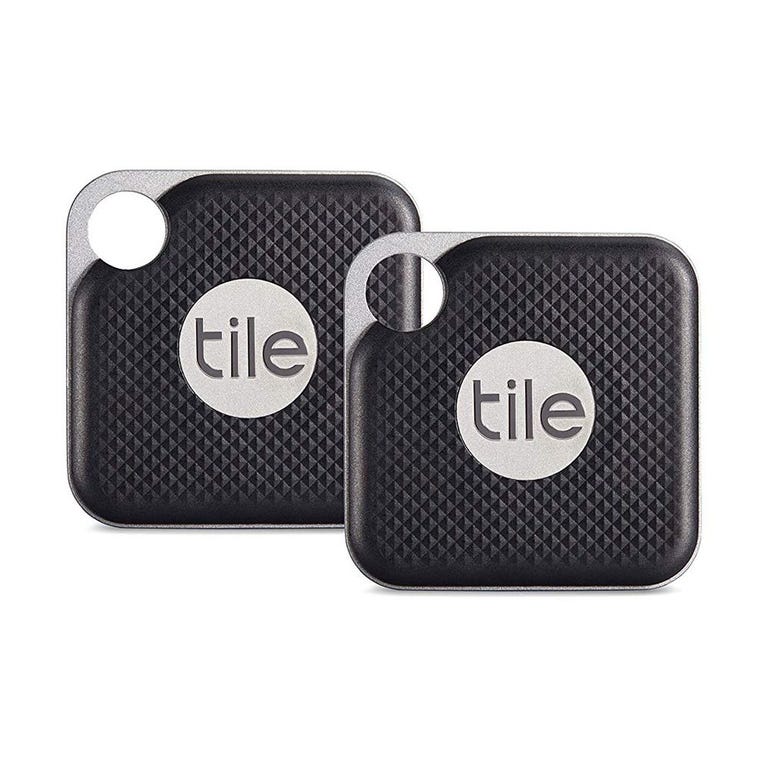 This compact Bluetooth gadget can track — within a 300-foot range — any item that your mom attaches it to, including keys, a wallet, and even your family pet.
In case the tracked object or pet goes out of range, her Tile will send its location if it comes within connecting distance of another user and its app. Lightweight and waterproof, the tracker will last for years to come.