This summer, there is nothing interesting if you just sitting at home scrolling on your phone screen. It's about time we take back the pure enjoyment of this season that we wait for so long to experience!
Maybe one thing you don't know, even science is telling you to do so! There is research has pointed out that joining playful activities through adulthood can help lower stress, improve cognitive functions, and build social bonds with others, which is so much more than what your smartphone can do for you.
So let's grab a few buds, one of these lawn games, head to the beach or backyard or anywhere and let the great time roll!
Himal Collapsible Cornhole Set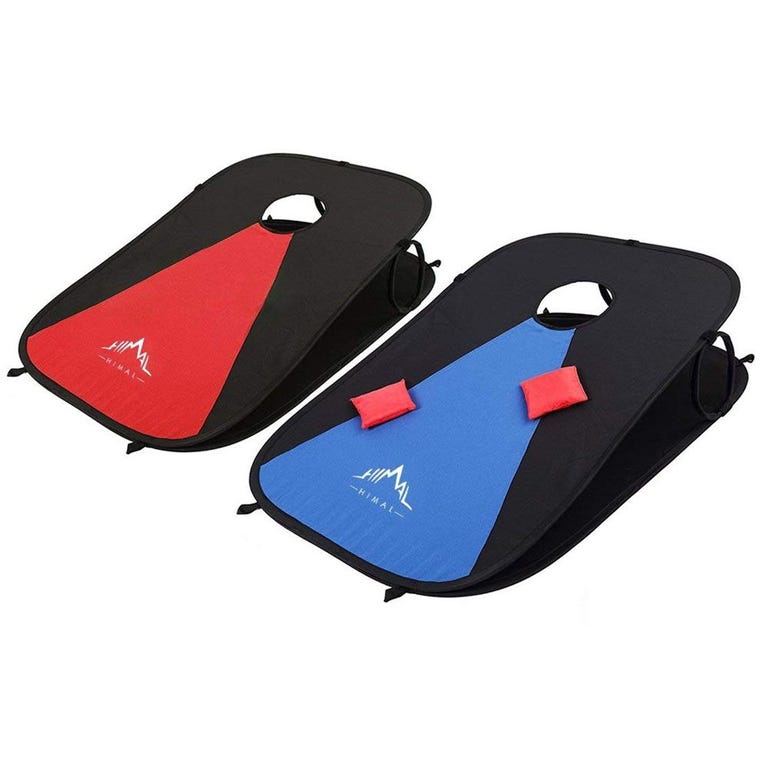 There's probably no quicker way to bond a party of distant acquaintances together than with a few rounds of Cornhole! This lawn game consists of two boards covered with nonskid fabric, along with eight beanbags, and even a carrying case for easy carry and storage.
Though there are countless varieties of Cornhole sets available, we like that this particular one is collapsible and easily transportable, plus, each board weighs a mere 4 pounds.
Starlux Games Capture the Flag Redux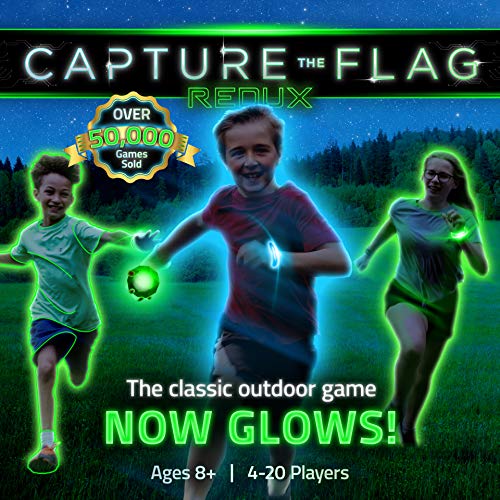 This updated glow-in-the-dark version of Capture the Flag is a thrilling lawn game that folks of all ages can enjoy. The playing field is set up with illuminated markers that, as one reviewer put it, make your yard look like a "living video game"!
Players hide illuminated green and blue orbs instead of flags, and must cross into enemy territory to steal their orb and bring it back to home base without getting tagged!
Yard Games Giant 4-Connect-In-A-Row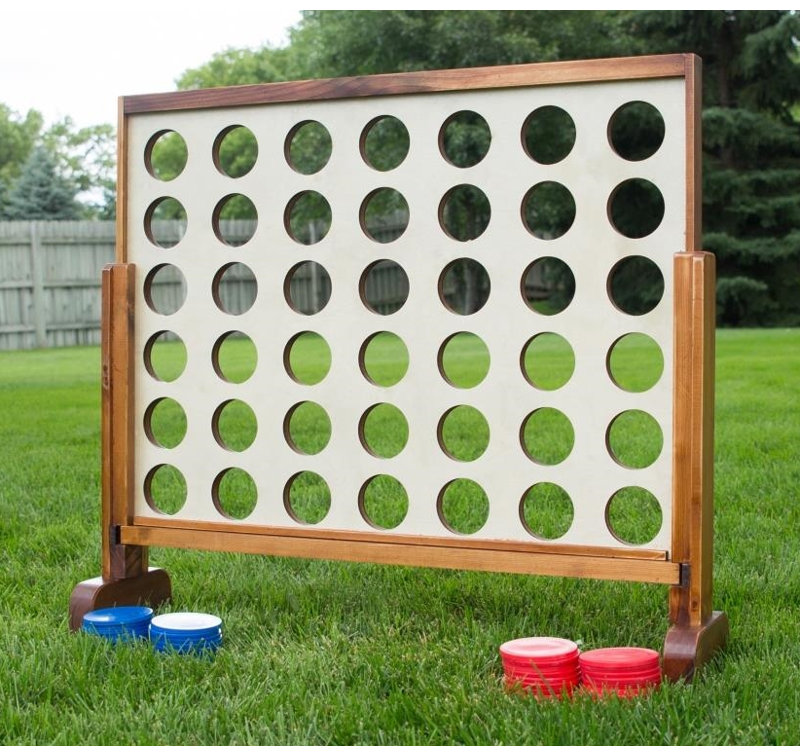 Never decide between a round of mini-golf and a game of beer pong again! Thanks to this amazing gaming fusion, no tailgate will ever be the same.
Champion Sports Rubber Horseshoe Set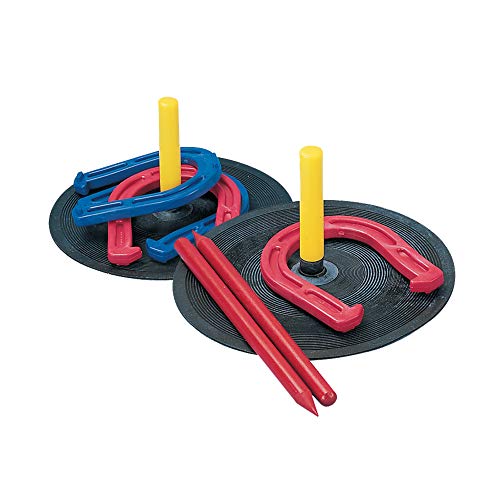 Spend your summer days stoically honing your aim with this horseshoe set — no sandbox required! Though this all-rubber set does come with two stakes, the flat-bottomed poles can be used instead, if you don't have a grassy or sandy spot available.
While these rubber horseshoes aren't quite as hefty as the traditional metal type, they're still great to have on hand at a backyard party for folks of all experience levels to try out.
Flickin' Chicken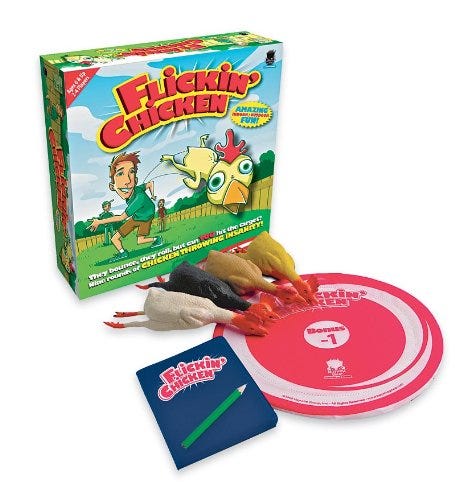 It's like bocce … but sillier. Flickin' Chicken is all about honing your aim to hit your target on the first try. Toss the frisbee across the yard, and then flick your rubber chicken of choice to try and get it to land on the frisbee in the fewest number of throws, keeping in mind that it'll likely bounce off-course. Just take aim and try not to think about how ridiculous you look!
Giant Wooden Yard Dice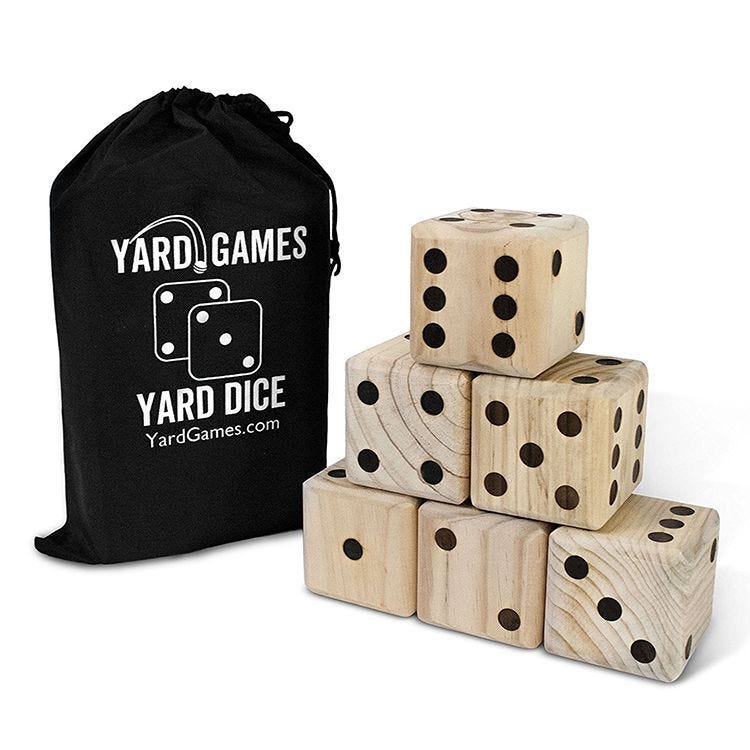 Take your favorite tabletop game to the grassy lawn with this set of 3.5-inch-wide dice. Great for adding a little outdoor excitement to Yahtzee, these sanded pinewood blocks were crafted for high visibility and smooth rolling.
The Pocket Shot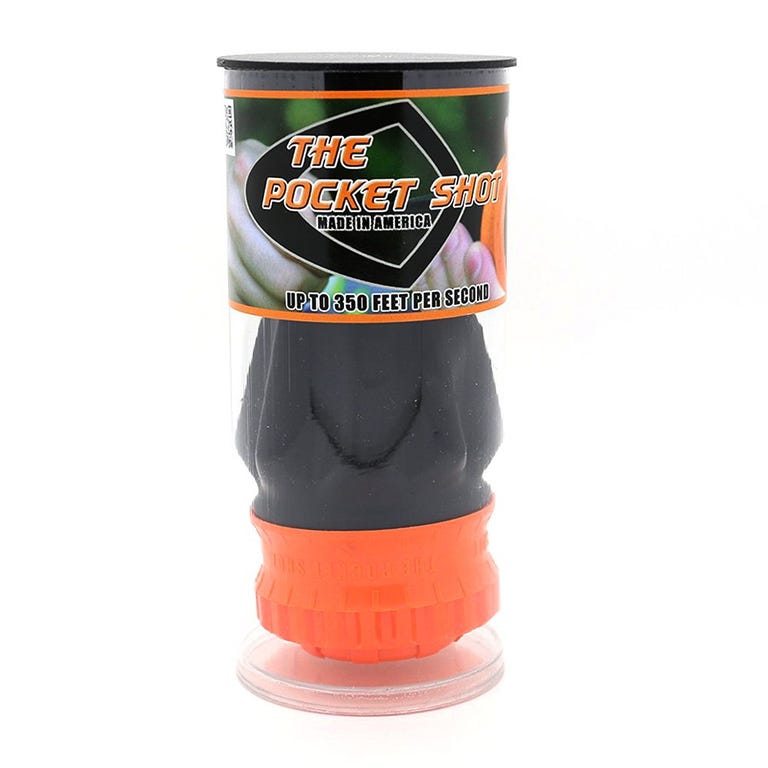 Who doesn't love lining up cans and shooting them down with a slingshot? It might not be a "game," per se, but that doesn't make it any less fun. The Pocket Shot is a circular slingshot that shoots at two or three times the rate of a regular slingshot! It's super tiny, so it fits in your pocket, and it's super powerful — slinging objects up to 350 feet per second!
Spikeball Combo Set
This outdoor game (of Shark Tank fame) is a lot like volleyball, but without all of the set-up hassle. The flexible, hula-hoop-sized net stands on its foldable legs, and can be taken to the beach or the park to give four players plenty of space to run around. Start the two-on-two game by bouncing a ball off the net, sending it flying towards your opponents — they have three passes between them to send the ball back over to your team. When they miss, you score, and first one to get to 21 wins!
Wicked Big Sports Supersized Pong Game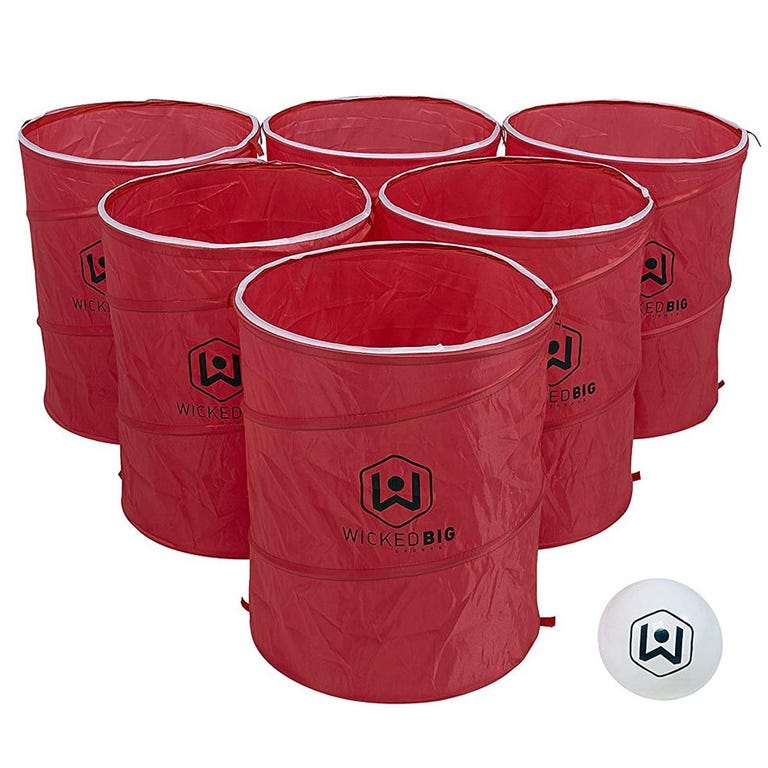 Let's be honest: Playing beer pong in a cramped basement really loses its luster after a few too many balls roll under the couches. This yard pong set, on the other hand, is a super-sized, outdoor-friendly version that is played by filling the red buckets up with water or sand, and gets the whole family in on the fun (though of course you can still play while clutching a koozie).
The buckets are set up in two triangle shapes, allowing two teams of two players each to take aim at the opposite shape. When they make a bucket, the vessel is then put off to the side. Everybody has their favorite variations on the rules, but the last team to sink balls into all of their buckets wins.
Outdoor Games Jarts Lawn Darts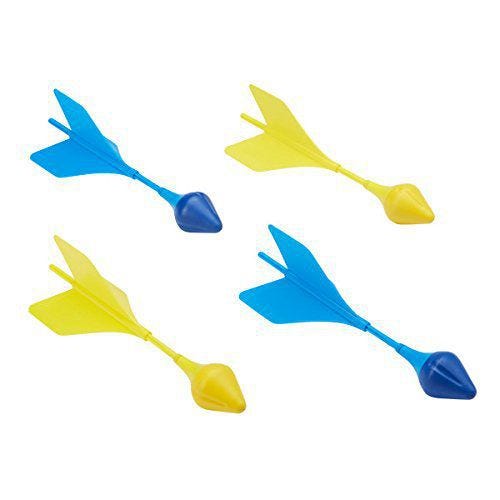 A more kid-friendly take on playing horseshoes, Jarts Lawn Darts has a similar target-practice concept. Set the two yellow target rings at different distances, then each team takes turns hurling their colored darts at them. The tips of the darts are made of rounded rubber, so they'll stick into the soft grass, but won't hurt teammates in the event of a wayward throw.
BEST NATIONAL PARKS WITH THE MOST BEAUTIFUL SCENERY
[TOP 15] Fashion Brands in the world