This summer, there is nothing interesting if you just sitting at home scrolling on your phone screen. It's about time we take back the pure enjoyment of this season that we wait for so long to experience!
Maybe one thing you don't know, even science is telling you to do so! There is research has pointed out that joining playful activities through adulthood can help lower stress, improve cognitive functions, and build social bonds with others, which is so much more than what your smartphone can do for you.
So let's grab a few buds, one of these lawn games, head to the beach or backyard or anywhere and let the great time roll!
1. Himal Collapsible Cornhole Set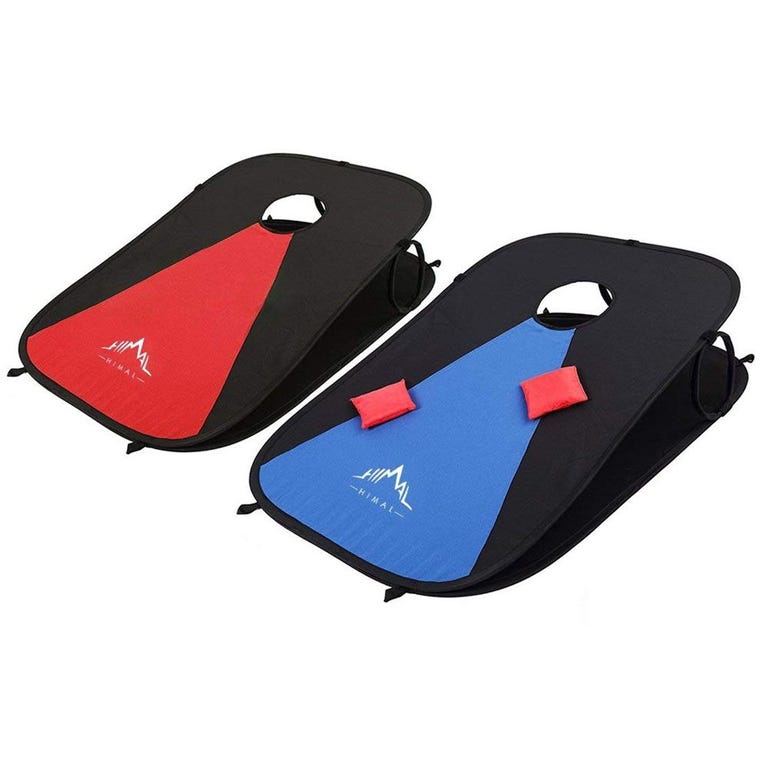 There's probably no quicker way to bond a party of distant acquaintances together than with a few rounds of Cornhole! This lawn game consists of two boards covered with nonskid fabric, along with eight beanbags, and even a carrying case for easy carry and storage.
Though there are countless varieties of Cornhole sets available, we like that this particular one is collapsible and easily transportable, plus, each board weighs a mere 4 pounds.