If you are looking for a guitar to learn how to start creating your own rhythm, here below is the list for you. Whether you're a master in performing guitar or you're a newbie, a good guitar is very essential to have the easiest start. A very expensive guitar may not be necessary, but a very cheap one is not able to make your great experience. So think about what type is the best fit for you then pick yours.
Seagull Entourage Rustic Acoustic Guitar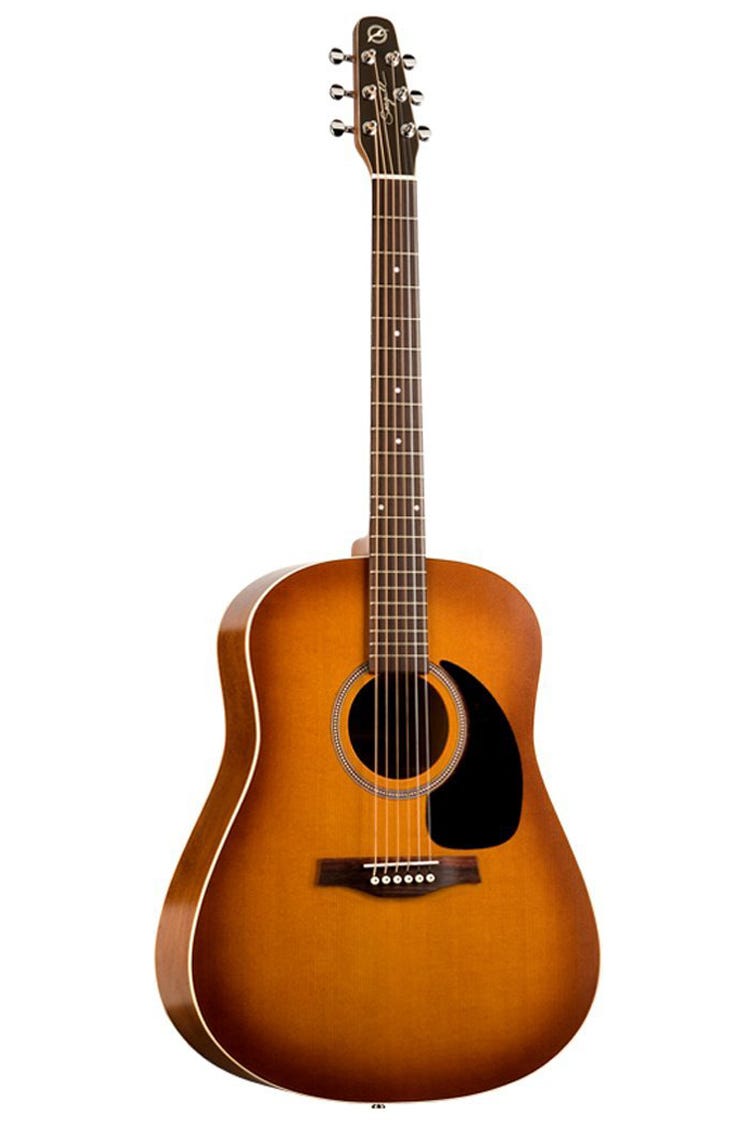 Built-in LaPatrie, Quebec, Seagull is the entry-level acoustic offering from Godin Guitars. The brand's attention to detail is amazing, and the Entourage Rustic gets rave reviews from anyone who gets their hands on it — whether novice or a seasoned pro. As a benefit for beginners (especially those with smaller hands), this acoustic guitar uses a fairly slim neck, so those first few chords you start to learn won't be quite so awkward.
Martin DRS1 Dreadnought Acoustic Guitar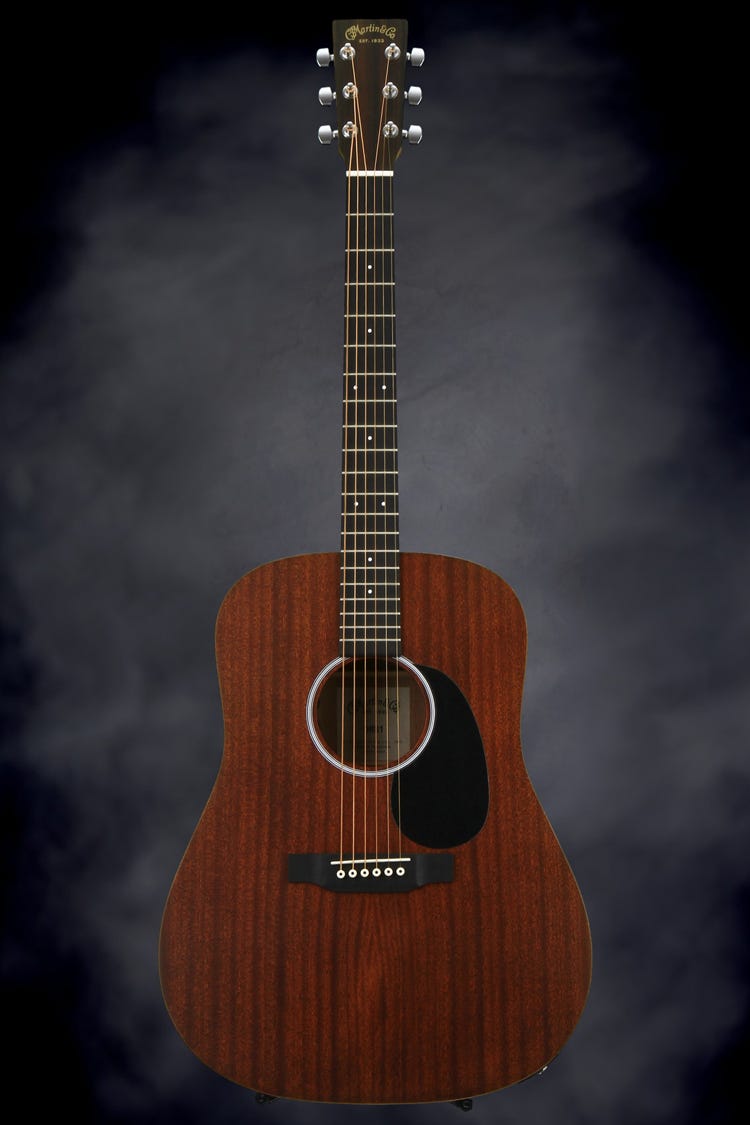 Ask any experienced guitarist about who they think builds the best acoustic guitar on earth, and nine times out of 10 you'll hear the name, Martin. The DRS1 is on the lower end of the price spectrum when compared to some of the brand's other offerings, due in part to their use of sapele wood instead of spruce and mahogany. The end result is a beautiful-sounding acoustic that's a joy to play, and that can be plugged into amplification when the situation calls for it.
Takamine GN30-NAT Acoustic Guitar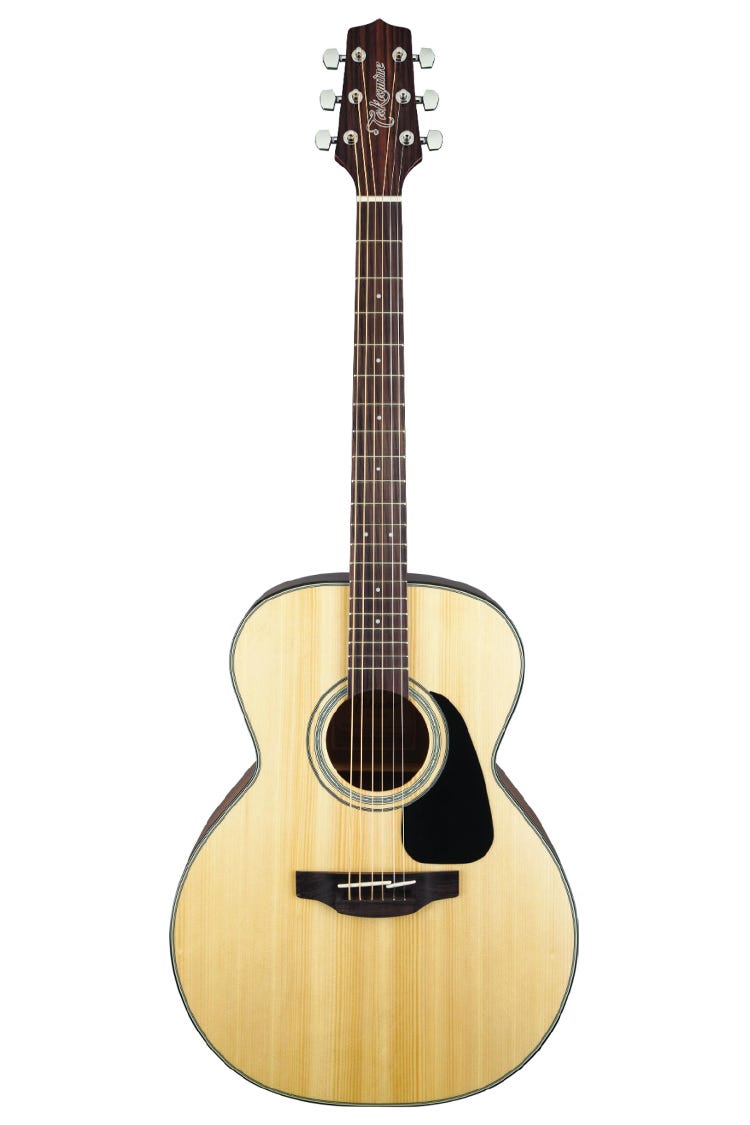 This spruce-topped Takamine is another slim-knecked option that's great for players who are just starting out. It uses the brand's compact NEX body design as well that delivers great big sound from a smaller-than-standard body. If you're a bit on the shorter side, this would be a great guitar to get started with.
Epiphone Hummingbird Pro Acoustic Guitar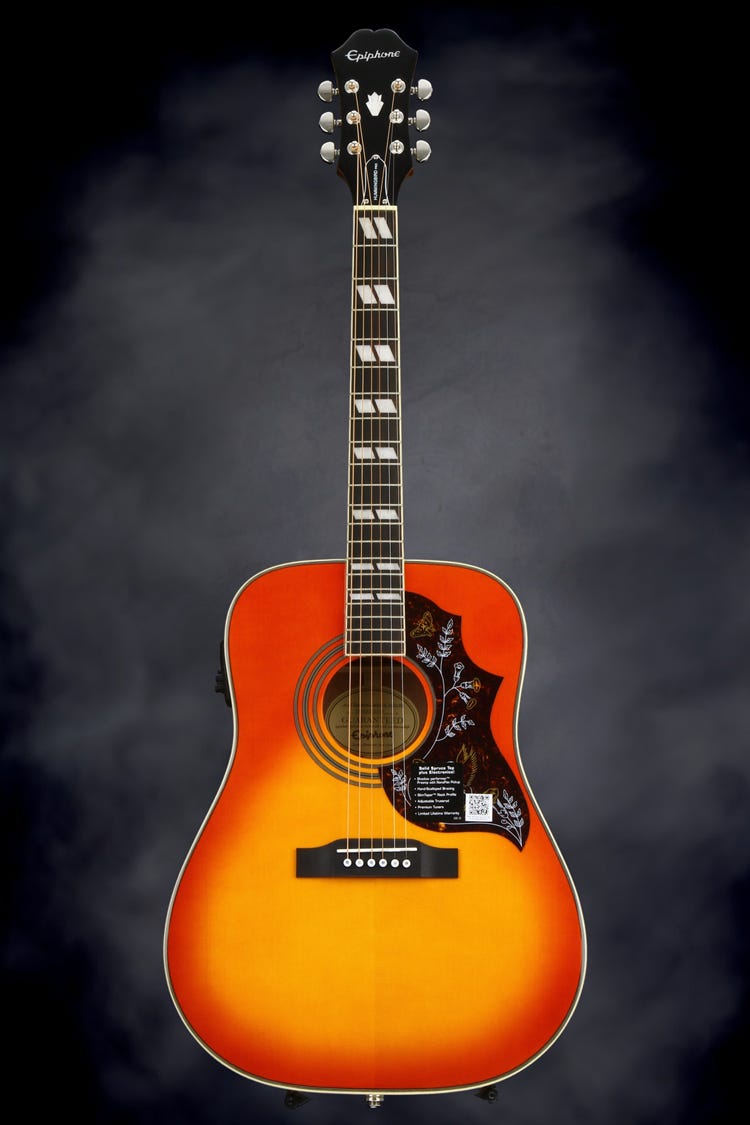 Modeled after the iconic Gibson Hummingbird that sells for over 10 times the price, this Epiphone variant is still a class leader in the entry-level segment. Its string action is nice and low, making it both easy and comfortable to play, and from a visual standpoint its sunburst finish, decorated pickguard, and parallelogram fret inlays give it the look of a much more expensive guitar.
Fender Tim Armstrong Hellcat Acoustic Guitar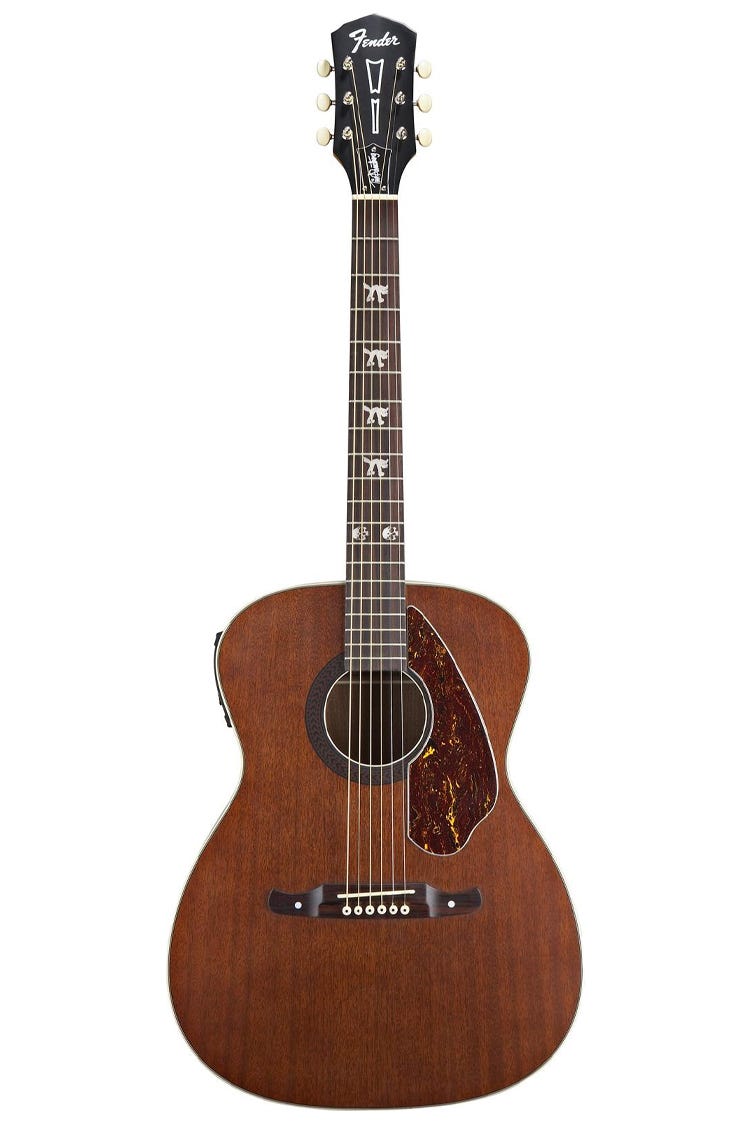 Fans of the band Rancid will no doubt appreciate this budget-friendly buy designed specifically for the band's leading man, Tim Armstrong. It's a rough and rugged mahogany-topped ax with hellcat fret inlays designed as a nod to Tim's beat-up old '60s Fender acoustic that he used when writing the majority of Rancid's discography.
Yamaha APX500III — Black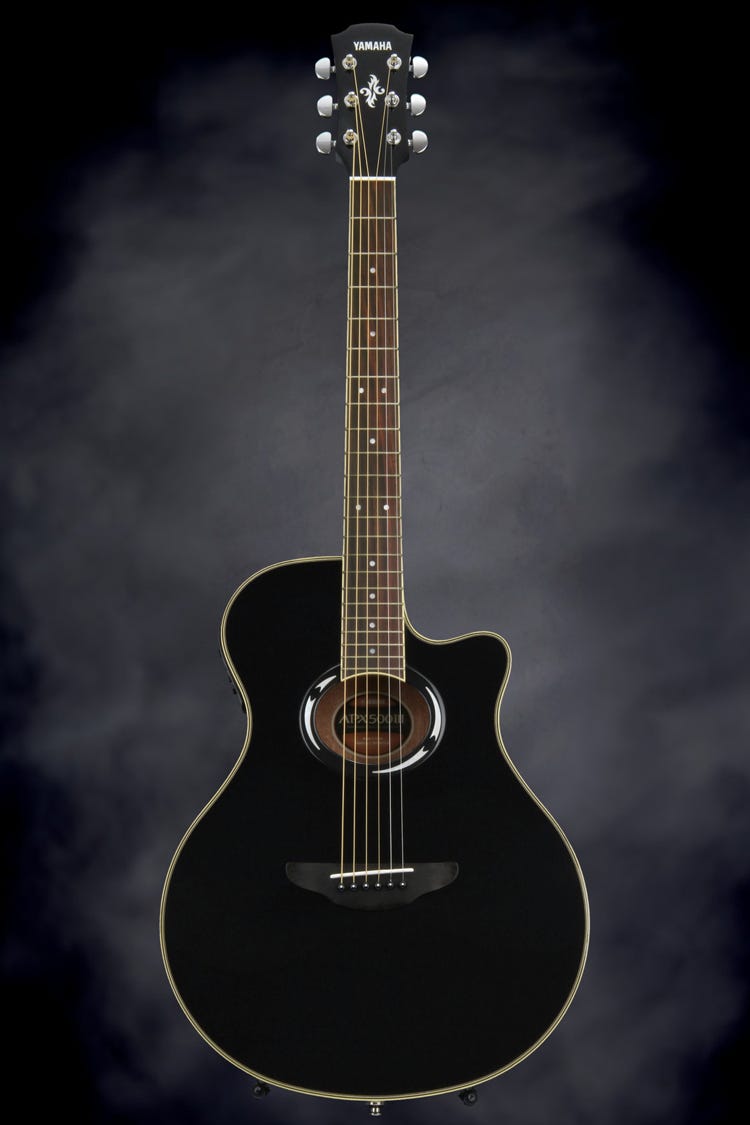 One of a few cutaway acoustics on our list (whose design gives players easier access to their guitar's upper register), this Yamaha uses a slightly slimmer body profile than a standard acoustic, which makes it a little more comfortable to play. Thankfully, just because it's slim doesn't mean it's light on sound.
Ovation CS24 Celebrity Standard Acoustic Electric Guitar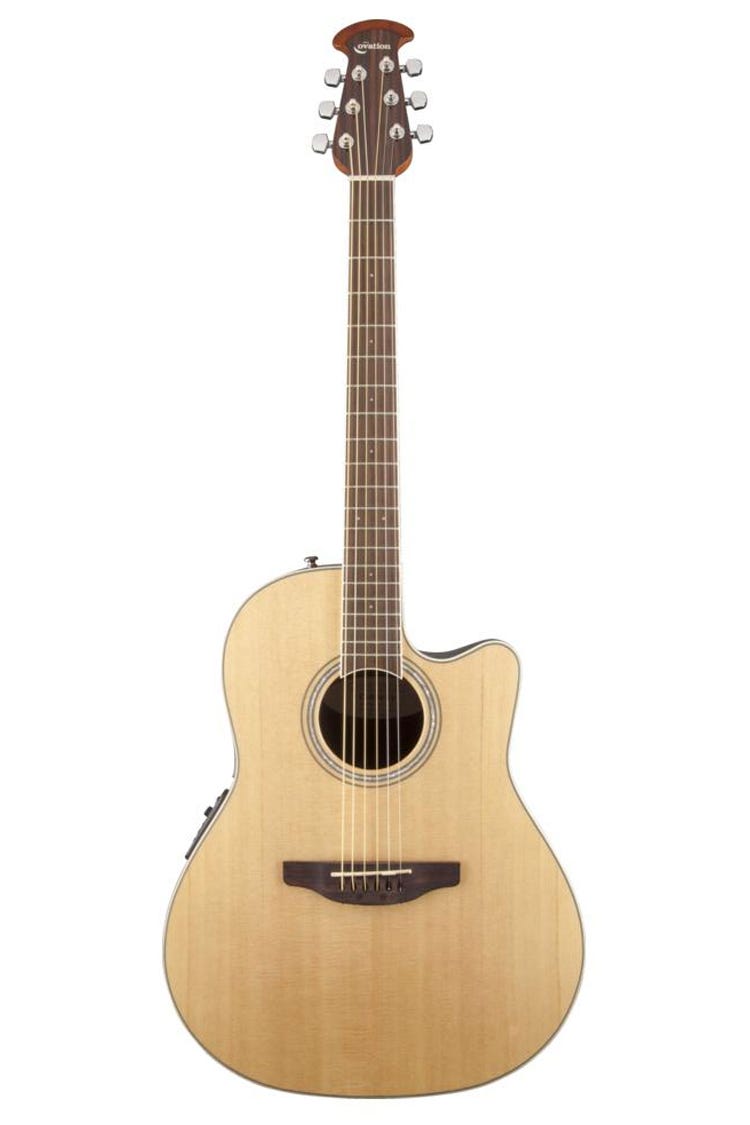 Ovation guitars are, bar none, the most comfortable acoustic guitars on the market, as they're the only option out there that uses a curved back. Their tone isn't as big and rich as you'll see from the Martin, the Fender, or the Epiphone on this list, sometimes that added comfort is worth the trade — especially if you plan on plugging into an amp where you can make up the difference.
Gretsch G5024E Rancher Dreadnought Acoustic Guitar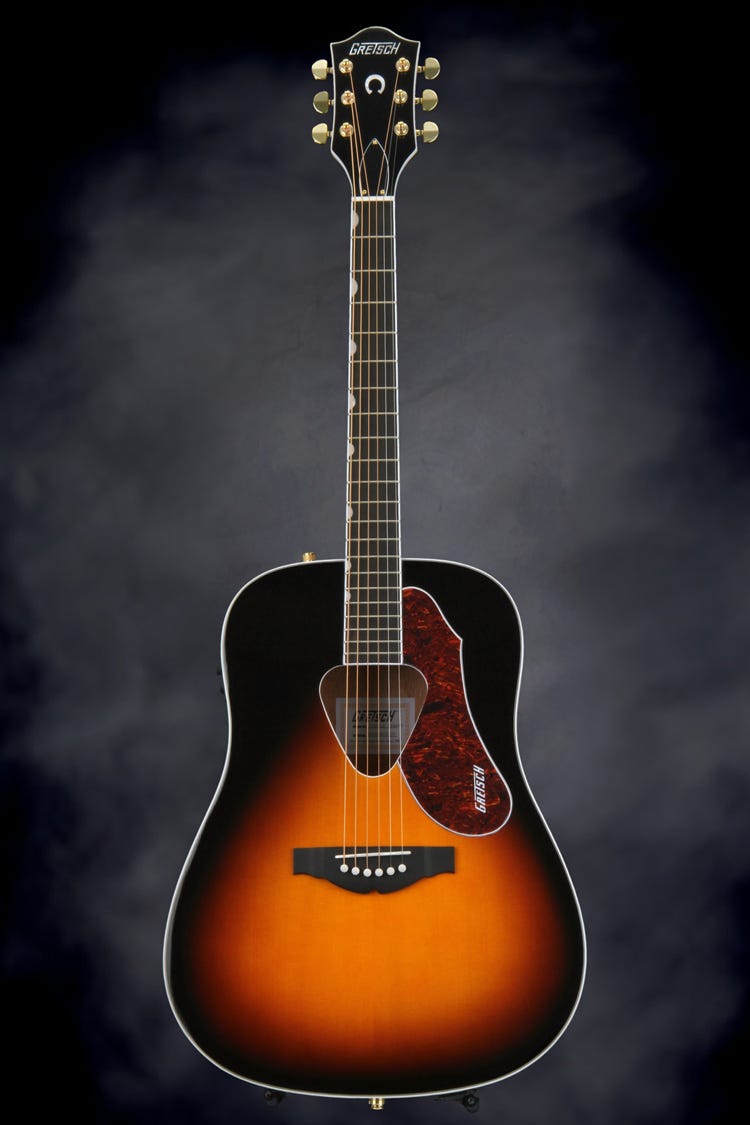 Arguably the best-looking guitar on our list, this guitar is modeled after the original Gretsch Rancher from the '50s. Any player knows Gretsch for its legendary hollowbody electric guitars that were immortalized by the Beatles back in the day, but their acoustics have always been top-notch as well. The combination of a solid spruce top and a triangular soundhole give the Rancher a unique character and tone that's particularly warm and charming.
Ibanez AC240 Acoustic Guitar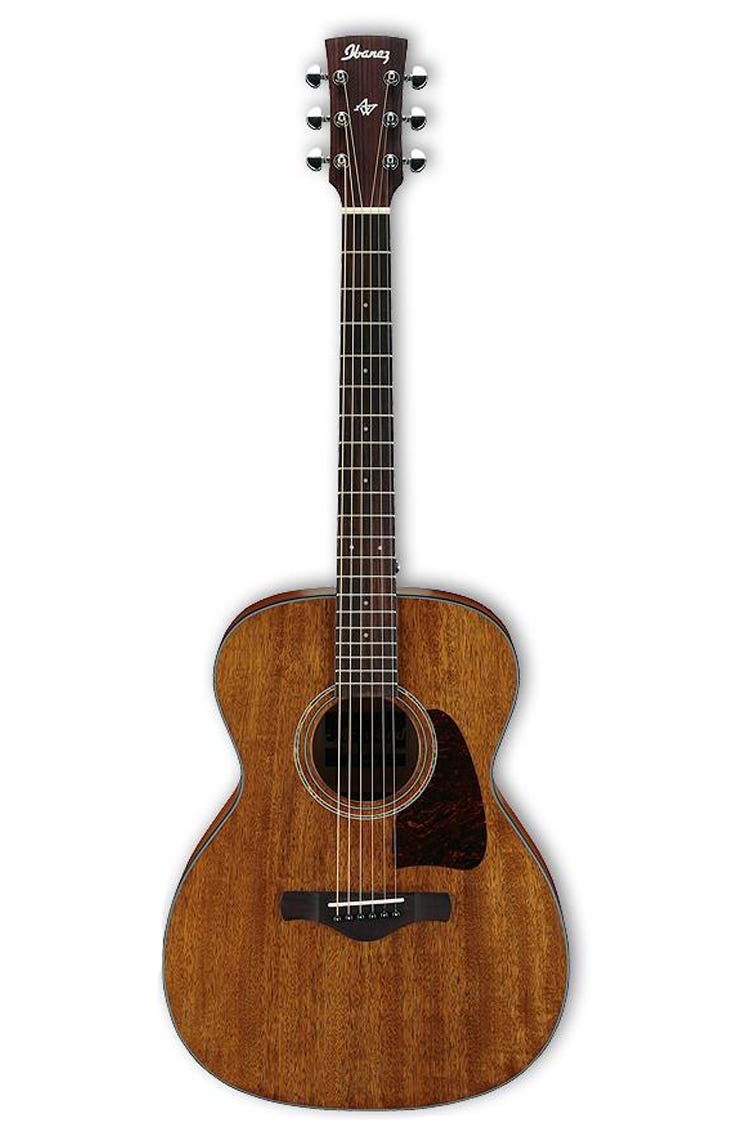 Ibanez has always been known for its electric guitars with great tone and low action that made them ideal for shredding your way through heavy riffs, but it's those lessons that led them to build entry-level acoustic guitars that are nearly as easy to play as their electric counterparts. The AC240 gets great reviews on a number of different sites, primarily for having a good feel, great sound, and also being good at staying in tune.
Dean Performer E Acoustic-Electric Guitar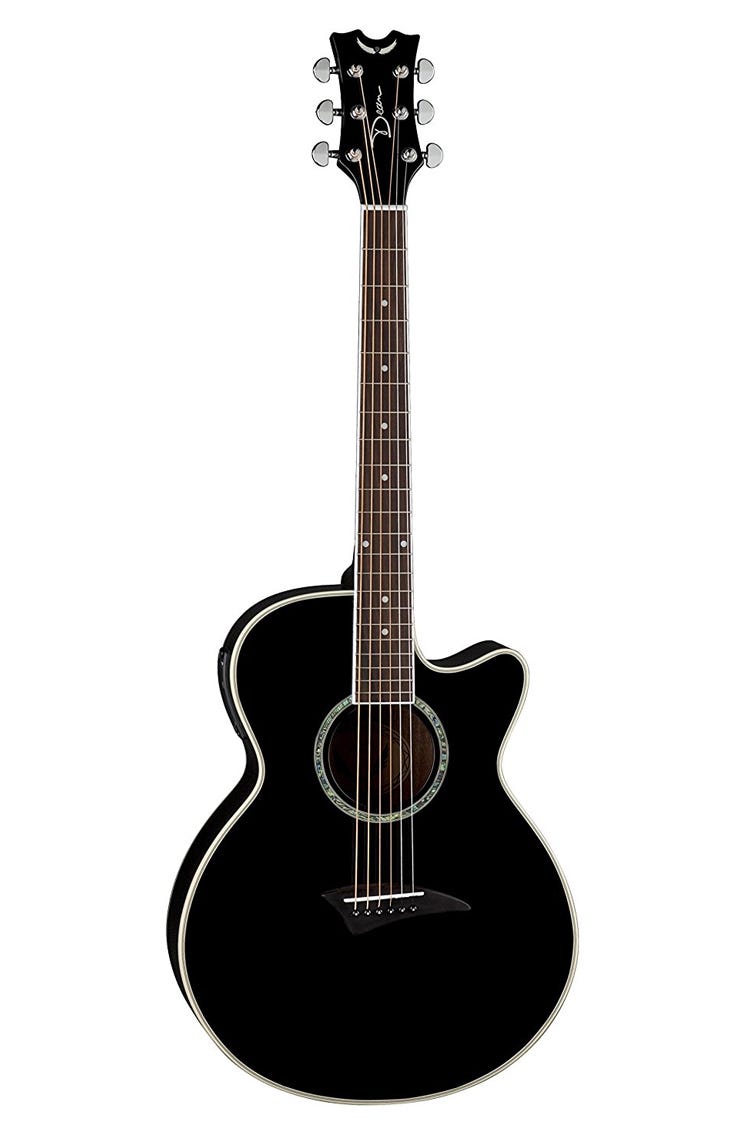 When most people think of Dean Guitars, they think metal before they think acoustic. After all, Dean Guitars was the go-to for the legendary Dimebag Darrell of Pantera and Dave Mustaine of Megadeth, not to mention a significant number of notable metal bands out there (Testament, Carcass, and Sevendust to name a few).
Though living in the shadow of their electric brethren, Dean's acoustic range is nothing to sneeze at. It uses a mahogany body and spruce top to deliver a clean and crisp tone, though a number of reviewers suggested changing the strings to something a little higher-grade once it arrives at your door.