Goofboard Classic Surfing Balance Board
Calling all surfers — don't waste time in the offseason. Whether you're a newbie or just want to practice your skills, this board will strengthen your muscles so they're prepared for open water.
You can use it to practice your pop-ups so you don't miss your first big wave. It's even a great way for stand-up paddle boarders to improve balance — all from the comfort of your own home.
Indo Board Original Balance Board
This vibrant board is ideal for balance training, tricks, and of course, working toward overall fitness goals. Artist Drew Brophy created the yin-yang artwork on the board that will bring a little more inspiration and vibe to your average workout session.
Vew-Do Love Your Brain Balance Rehab System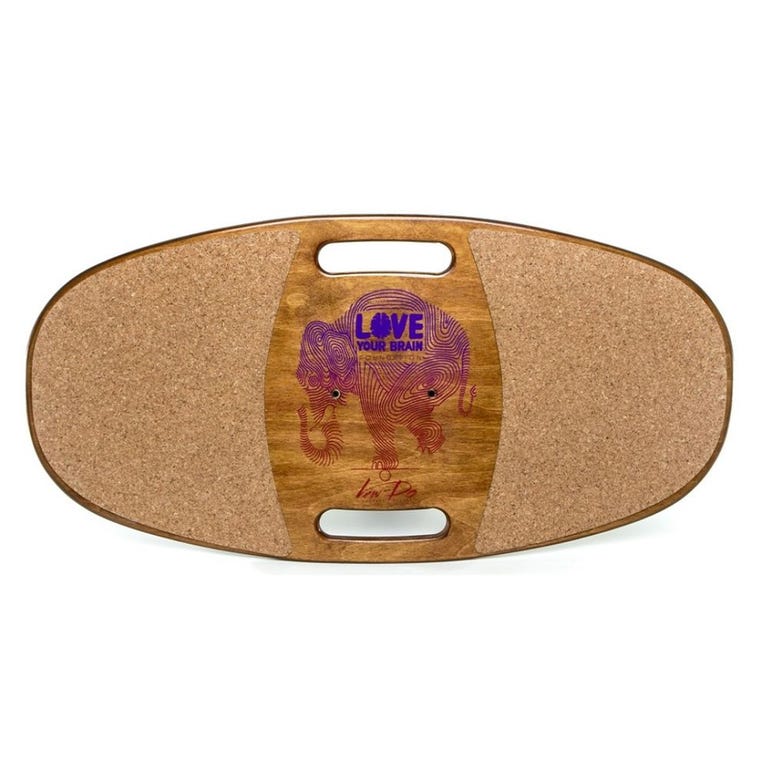 A significant portion of proceeds from the purchase of this board goes to support the Love Your Brain Foundation, a nonprofit that assists those affected by traumatic brain injuries (TBI).
Designed in collaboration with Olympic snowboarder Kevin Pearce, this board was made to help survivors of TBI, but works well for anyone else aiming to improve balance.
As a TBI survivor, Pearce knows what is most important to regain balance, and designed a four-level progression system to maximize benefits as confidence and skills improve.
Revolution Core 32 Advanced Balance Board
This balance board is the only one that will do for intermediate tricksters. The narrow board presents a challenge that a beginner will totally wipe out on. After practicing tricks with this board, your body control will be completely on point. Since the body is similar to a skateboard, you'll nail conditioning for your ollies, kickflips, and beyond.
Whirly Board Spinning Balance Board
Handcrafted by a start-up company in Wisconsin, this unique board allows you to practice rotational movements that are common in board sports. If you think your balance is good, this will quickly humble you. But with practice, you can greatly improve agility, stability, core strength, and especially your board skills. Return to the waves this summer with a whole new level of finesse.
Bosu Balance Trainer
This balance trainer isn't the typical balance board, but it's an extremely effective and versatile tool.
Flip it over so the flat, hard surface is on the top and you can stand on it just as you would stand on a balance board. Flip it back over so the ball part is facing up, and you can hop on and condition some of your favorite yoga poses — or get down on the ground and practice some pushups for added resistance and muscle stabilization.
This super popular fitness product has more than 1,000 raving amazon reviews.
j/fit Round Fixed Angle Balance Board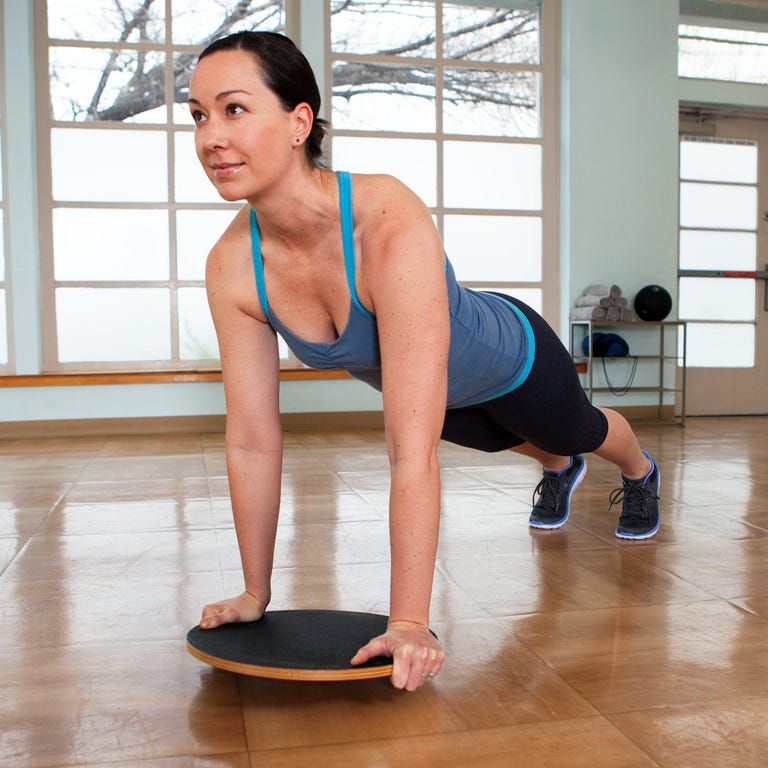 This birchwood balance board features a non-skid surface so you can keep it steady even while you're working up a sweat. Perfect for controlled arm exercises and balance challenges, this board is small enough to take on vacation or into the office easily.