Toro Loco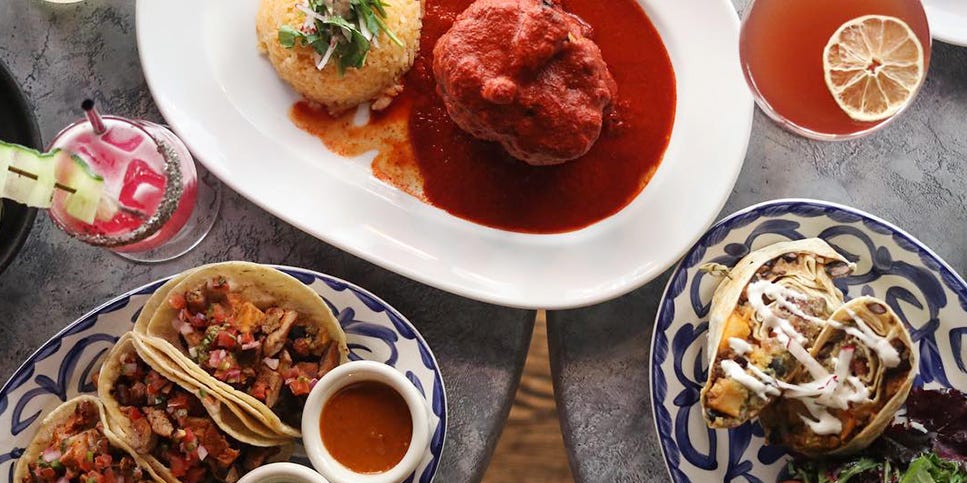 Location: Financial District
If you're craving Mexican, head to Toro Loco on Stone Street, the pedestrian-only cobbled street in the oldest part of New York City. Fuel up for the day on delicious chorizo-filled breakfast burritos and huevos rancheros, and knock back tequila-based drinks amid a total party vibe.
What to order: Try one of the specialty cocktails, with fun names like Devil in Disguise and Say Aloe to My Little Friend.
Upland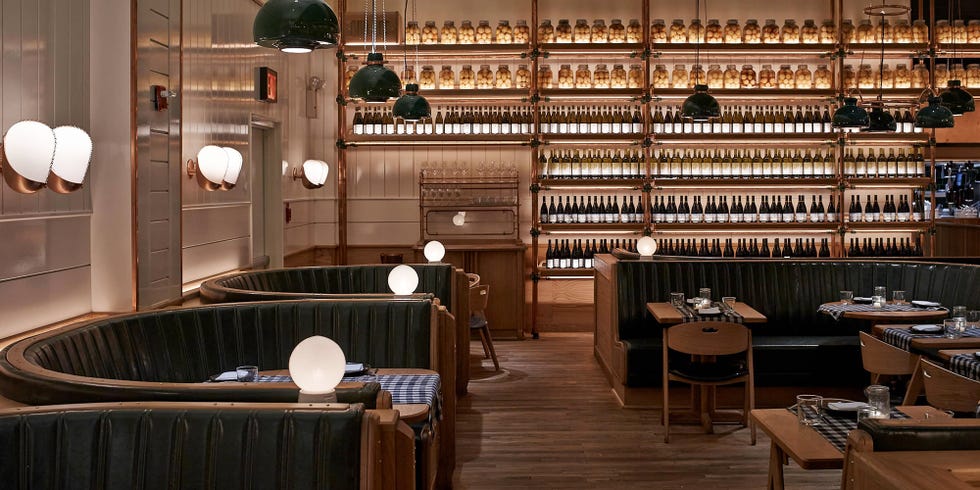 Location: Gramercy
At this brunch hotspot, featuring a homey decor of wood-and-leather booths and checked tablecloths, enjoy classic brunch fare, such as eggs Benedict and buttermilk pancakes, along with artisanal pizzas topped with ingredients like smoked salmon, sausage, and kale.
What to order: An order of donuts for the table is must — the vanilla bean sea salt and chocolate hazelnut are standouts.
Harold's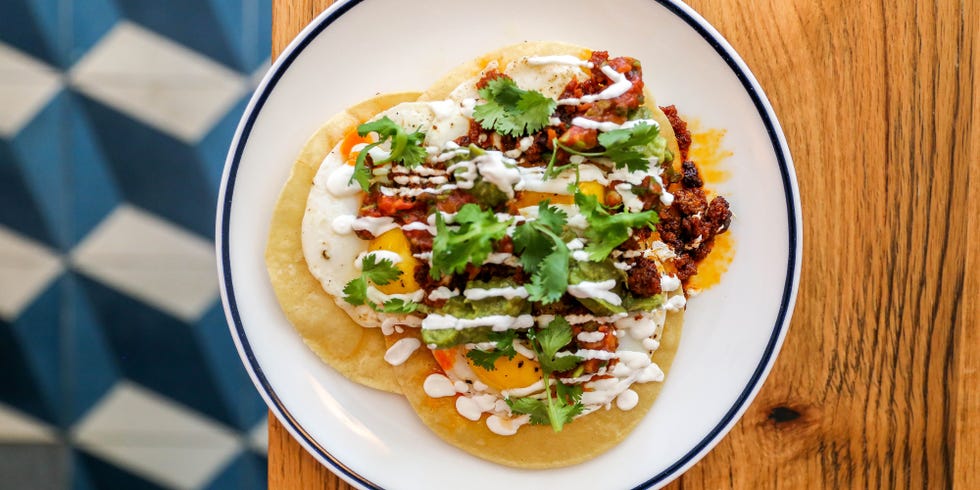 Location: Soho, Manhattan

The brunch menu at Harold's, within the Arlo Soho Hotel, is all about Southern-inspired comfort food. Try classics like johnnycakes topped with a citrus compote, and chicken and waffles. The egg dishes are pretty good, too — the huevos rancheros will fill you up for the day.
What to order: Be sure to visit the bloody mary bar, which has a selection of more than 20 hot sauces to give your drink some zip.
Moxy Magic Hour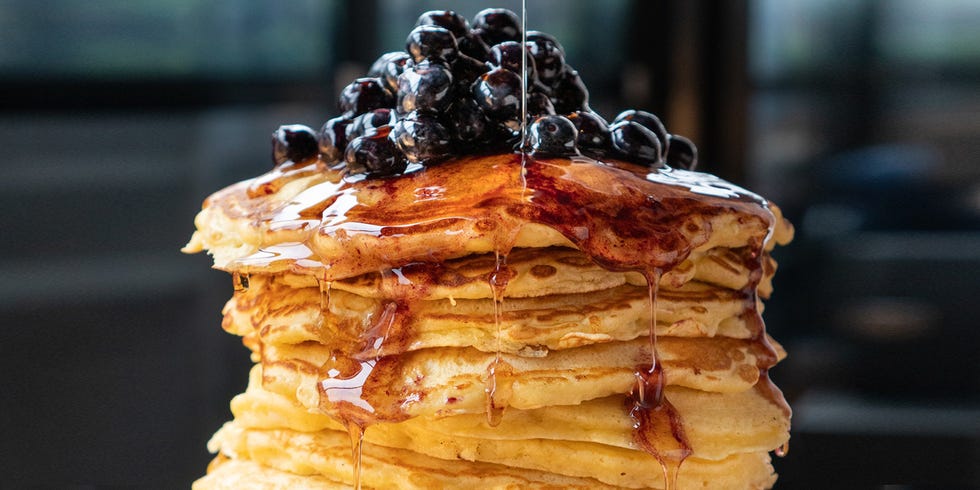 Location: Times Square, Manhattan

Expect playful brunch offerings at the Magic Hour, a whimsical indoor/outdoor rooftop bar in midtown. Its menu has classics, but with over-the-top spins, such as a plate of pancakes stacked with 20 fluffy flapjacks and crispy French toast layered Jenga-style. Plus, there are always fun (and sharable!) cocktails.

What to order: You won't be disappointed with the Magic Mule cocktail.
Bubby's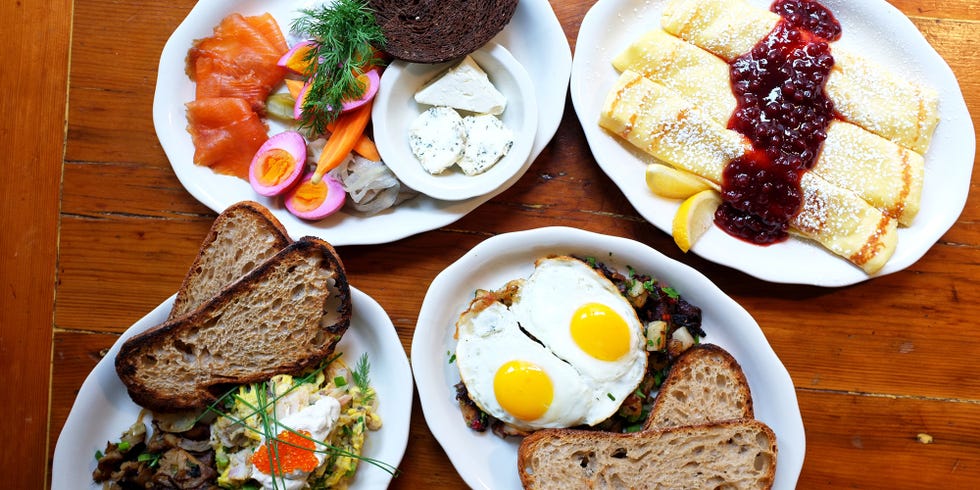 Location: Tribeca, Manhattan

Though Bubby's, a Tribeca institution, is no longer open 24/7, it does offer brunch everyday from 8 a.m. to 4 p.m. This is important, because you may just crave a green chile burger first thing in the morning or Nutella pancakes in the late afternoon.

What to order: Save room for a slice of banana cream pie — Bubby's actually got its start back in 1990 selling pies to local restaurants.
Egg Shop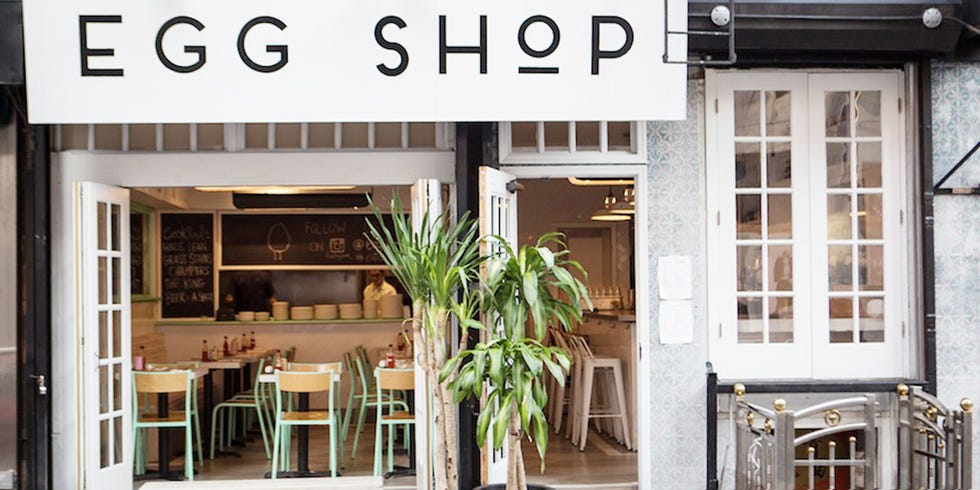 Location: Nolita, Manhattan
Egg Shop is dedicated to that pretty-close-to-perfect dish, the egg sandwich, making it an ideal brunch choice. Order from the menu, or custom-make your own — perhaps egg whites and feta cheese — topped with a caramelized onion aioli on a buttermilk biscuit.

What to order: Enter food coma territory with the Beast, a fried-egg-and-pulled-pork sandwichdrizzled with chipotle bourbon ketchup and served on a French hero.

The Dead Rabbit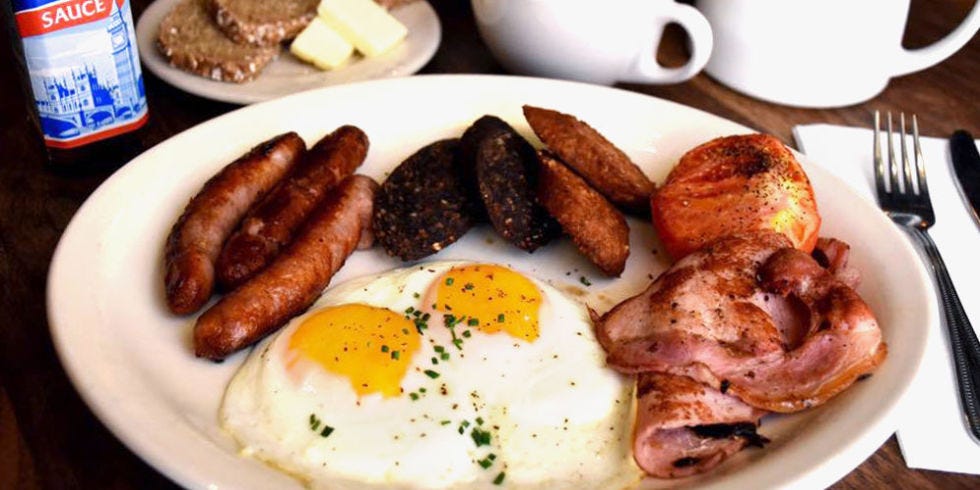 Location: Financial District, Manhattan

The Dead Rabbit is known for its cocktails — it was named one of the best bars in the world by Conde Nast Traveler, but it also does a pretty fab brunch, especially if you're down for a full Irish breakfast: fried eggs, rashers (bacon), bangers (sausages), fried tomatoes, and thick wheat bread with Irish butter.

What to order: If you're so inclined, the bar has a world-class selection of Irish whiskey, including Tullamore Dew, Jameson, and Yellow Spot.
Clinton Street Baking Co. & Restaurant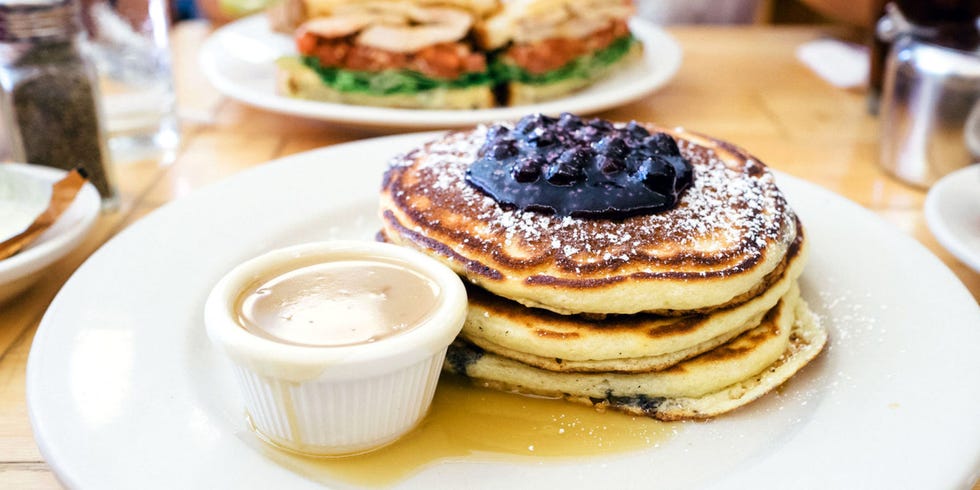 Location: Lower East Side, Manhattan
Considered one of NYC's best brunch spots, Clinton Street Baking Co. is known for its fluffier-than-air flapjacks. Choose between the Maine blueberry, banana walnut, or chocolate chunk — and don't be shy with the warm maple butter syrup.

What to order: Offset all that sweetness with protein-packed sides like double-smoked bacon or heritage pork sausage.
Lighthouse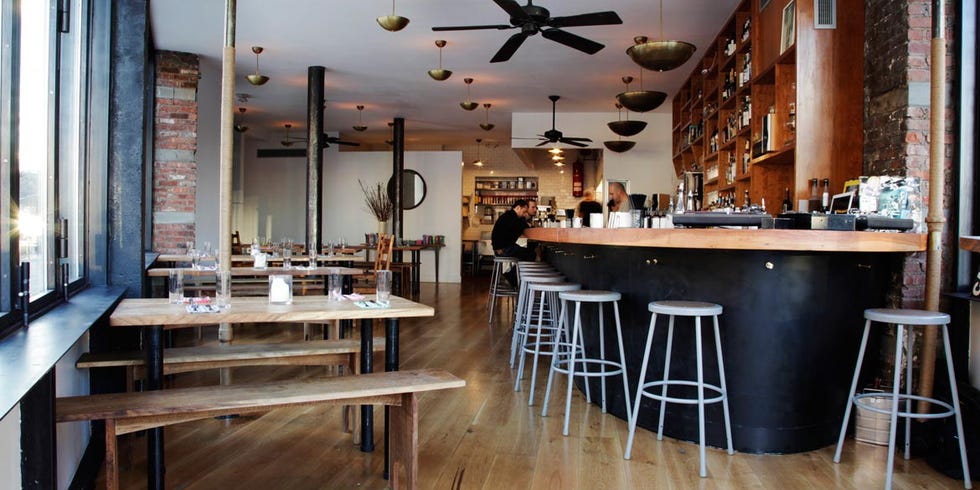 Location: Williamsburg, Brooklyn

The brunch dishes (ceviche with avocado and jalapeño, egg-topped burgers on brioche) at Lighthouse, an unpretentious spot with communal wooden tables, are like little works of art. But don't worry, once you're done posting your photos, the dishes taste as good as they look.

What to order: There are plenty of good beer and cocktail options, but why not try one of the ciders? J.K.'s is an organic hard cider from Michigan.