Camping Games all about have so much fun, and oftentimes, you need some extra things to liven up the party.
These games are all portable (some more than others), so you can throw them in your trunk and take them camping with your journey. When your friends start to suggest naps or bedtime, just spice things up a bit with these interesting games, and keep the laughter rolling into the wee hours of the morning.
Telestrations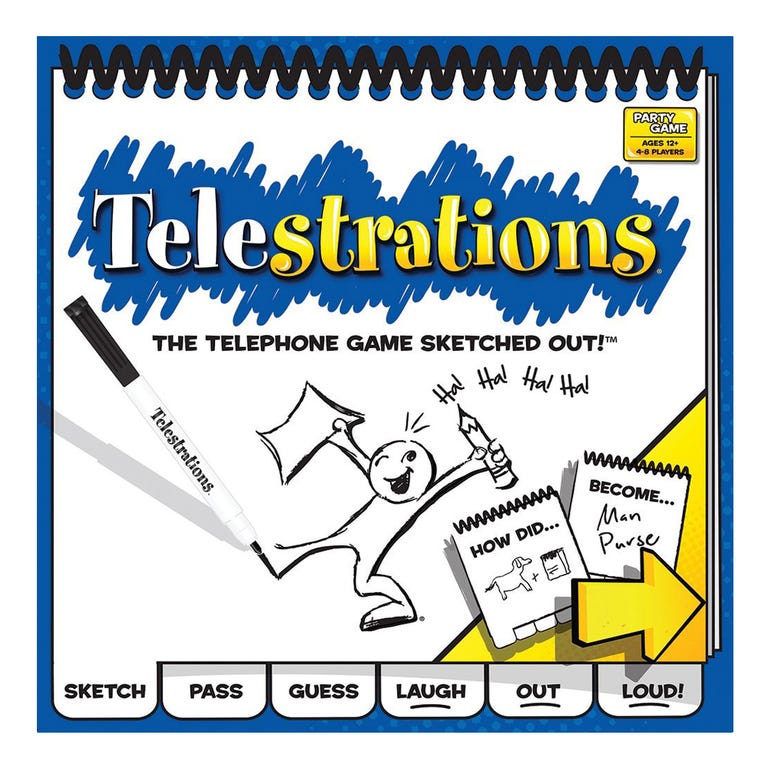 Lots of laughs are guaranteed with this one. It's a twist on the telephone game you played as a kid. Instead of passing phrases or words with whispers, relays are made with drawings. It comes with eight erasable sketchbooks and over 1,700 words, so it's the perfect game to play with a big group around the campfire.
Jenga National Parks Edition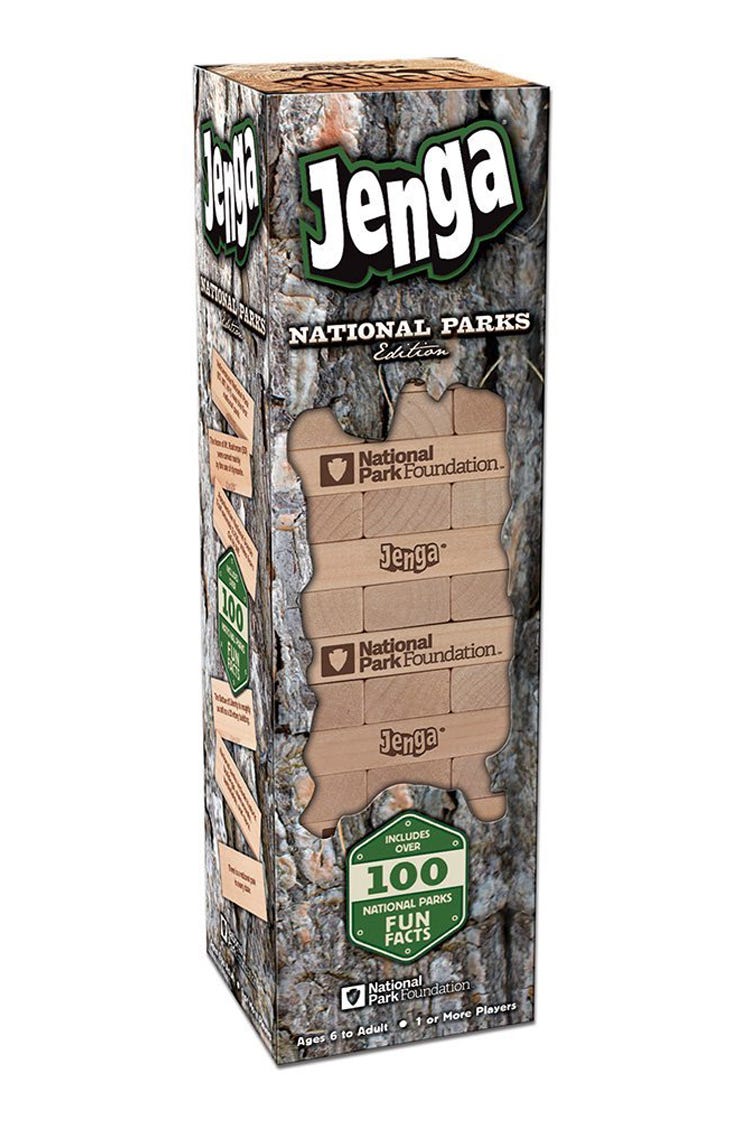 Celebrate nature while you play Jenga! A variation of the classic game for nature lovers, the blocks on this special edition each have a fun fact about America's national parks. That's pretty neat!
Backpack Cribbage by Outside Inside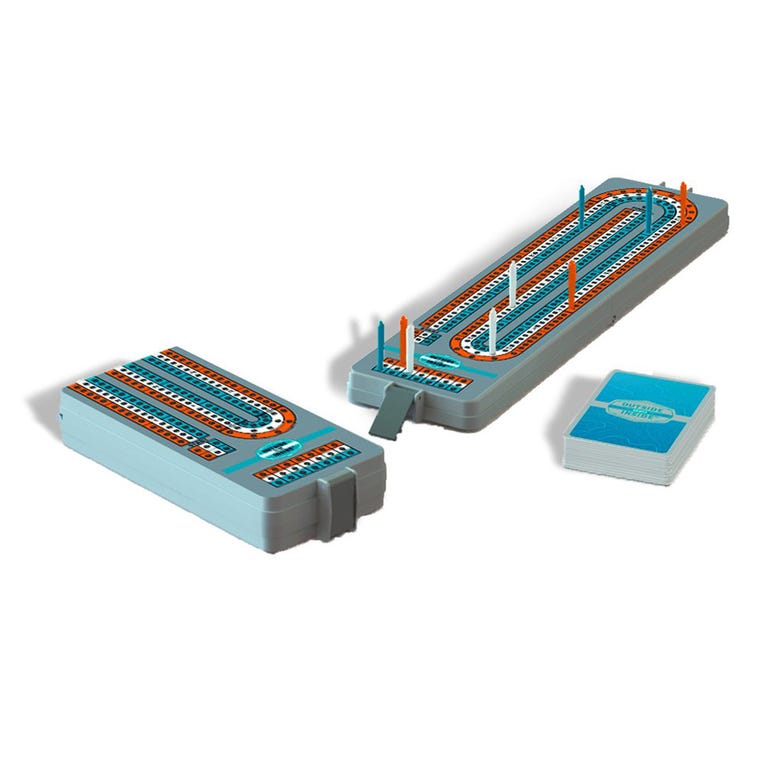 Relax under the sun at your backcountry campsite with your grandma's favorite game — cribbage! This board is full-sized, yet lightweight and foldable, so it stuffs perfectly into your overnight pack and will keep you busy for hours.
Cards Against Humanity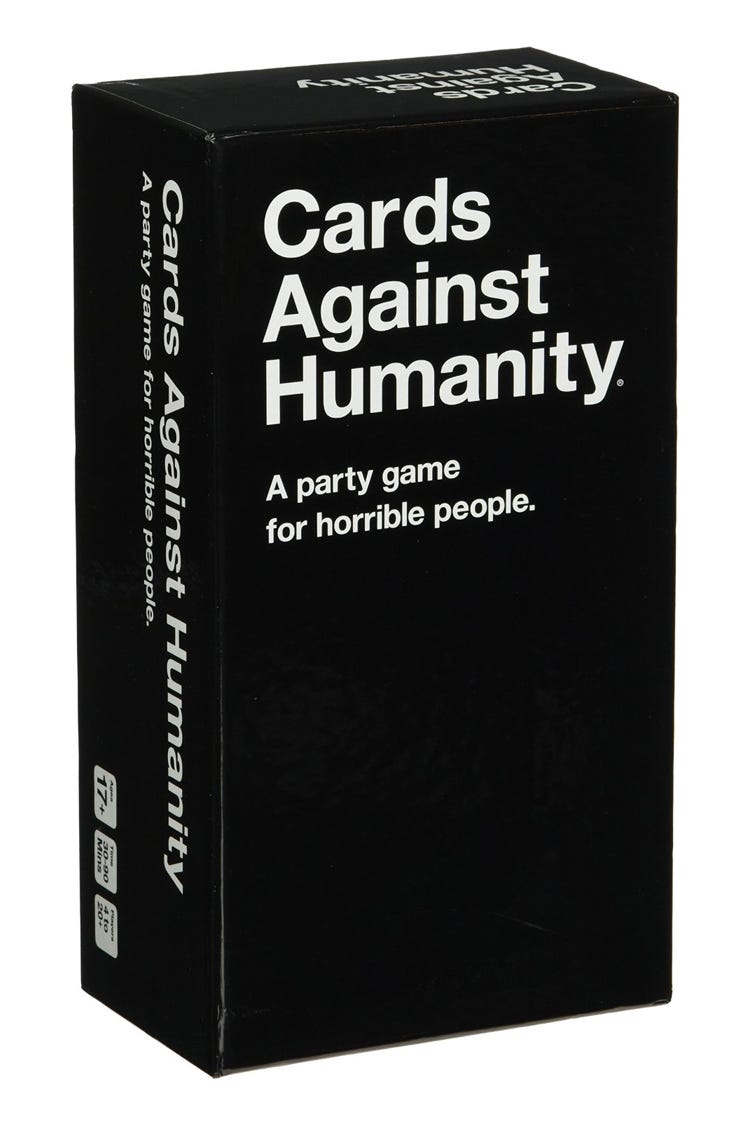 When the kids are away, the adults will play! This game is as despicable and awkward as you and your friends. If offensive humor is not your thing, this game will upset you. But if you dig dirty jokes and awkwardness, Cards Against Humanity will make you cringe at least once.
Cornhole by GoSports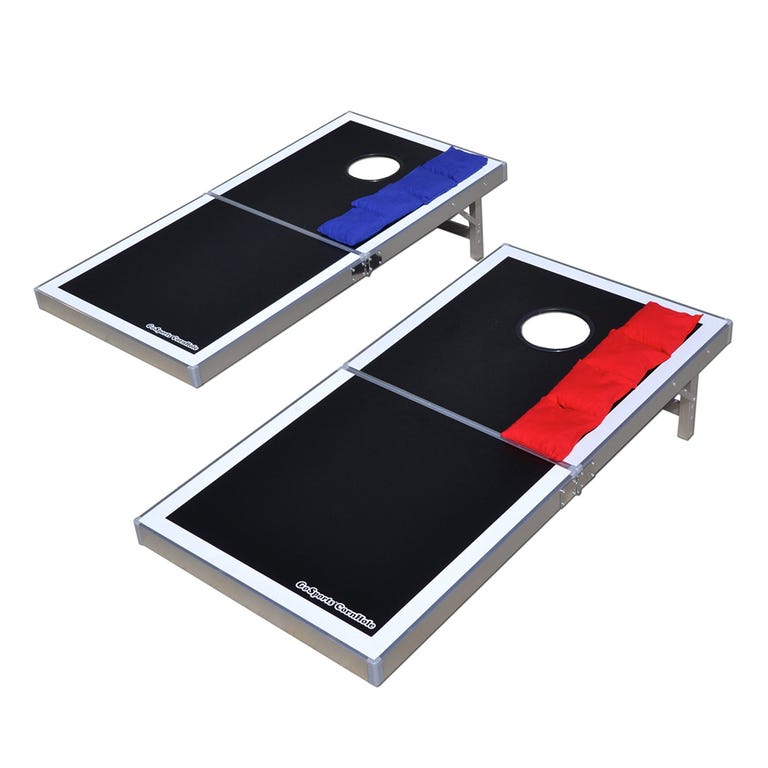 Everyone's favorite backyard game is now portable, as these boards fold in half to save space in your trunk. This cornhole set comes with eight bean bags, and the boards are regulation size — none of that cheap, undersized plastic. It's also offered in an LED Light-Up Edition for those nights when the campfire blazes into the whee hours of the morning.
Catch Phrase Trivial Pursuit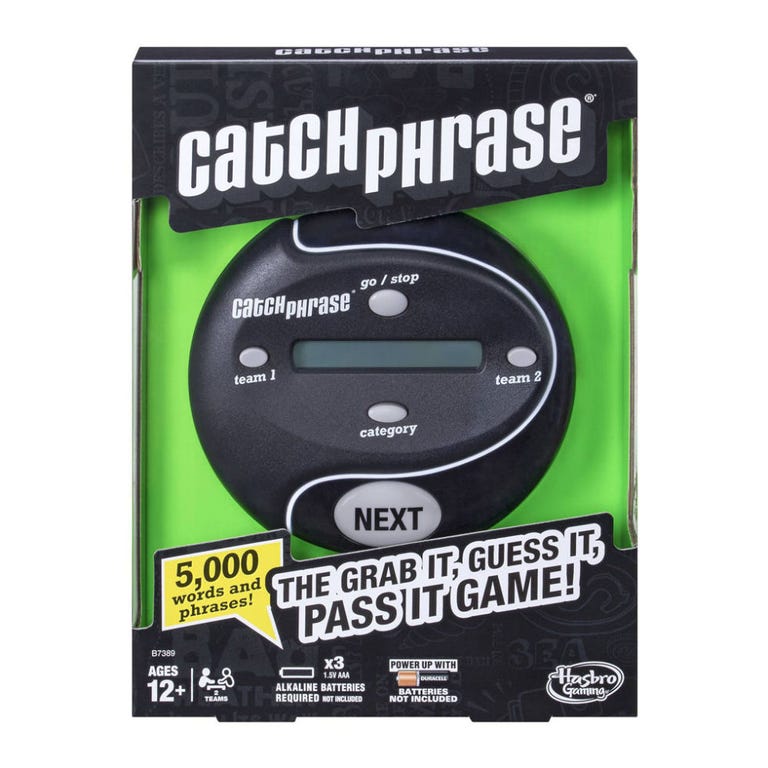 Grab it, guess it, pass it, but don't let the buzzer go off in your hand! The objective is simple — describe a word or phrase to your teammates, who must guess what you are fumbling to explain before the timer goes off. Action is fast, and tensions could run high, so it would be wise to keep some extra space between you and the campfire.
Croquet Golf by Outside Inside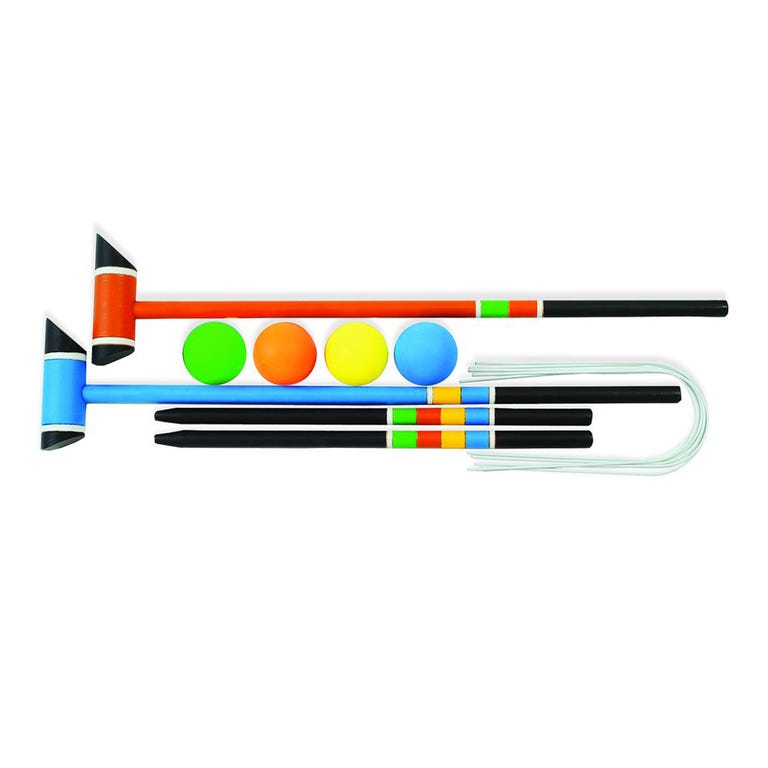 Croquet golf just may become your new favorite sport. This set is lightweight and packable, and can be played on any terrain, so it's the perfect game for camping, the beach, or the backyard. It includes two mallets, four balls, five hoops, two goal posts, instructions, and a carry bag, so even a newcomer can set this up and swing away. Plaid golf attire is highly recommended.
Bicycle Playing Cards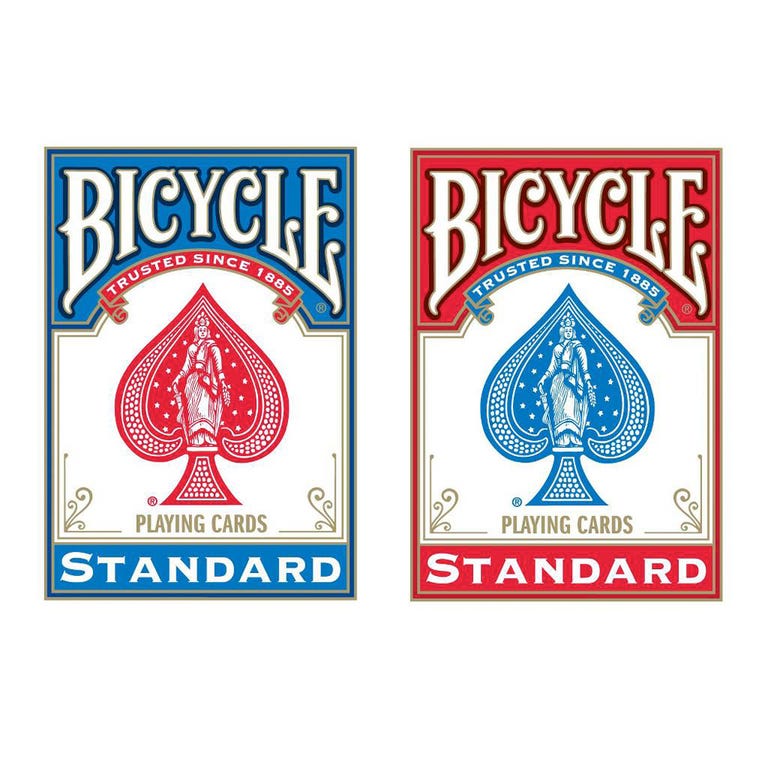 Choose from hundreds of different games, such as crazy eights, spades, gin rummy, go fish, or euchre, with one simple deck of playing cards. If saving space in the trunk or your overnight backpack is your priority — or you get bored easily with one game — carry a pack of these playing cards, and the options really are endless.
Washer Toss Game by GoSports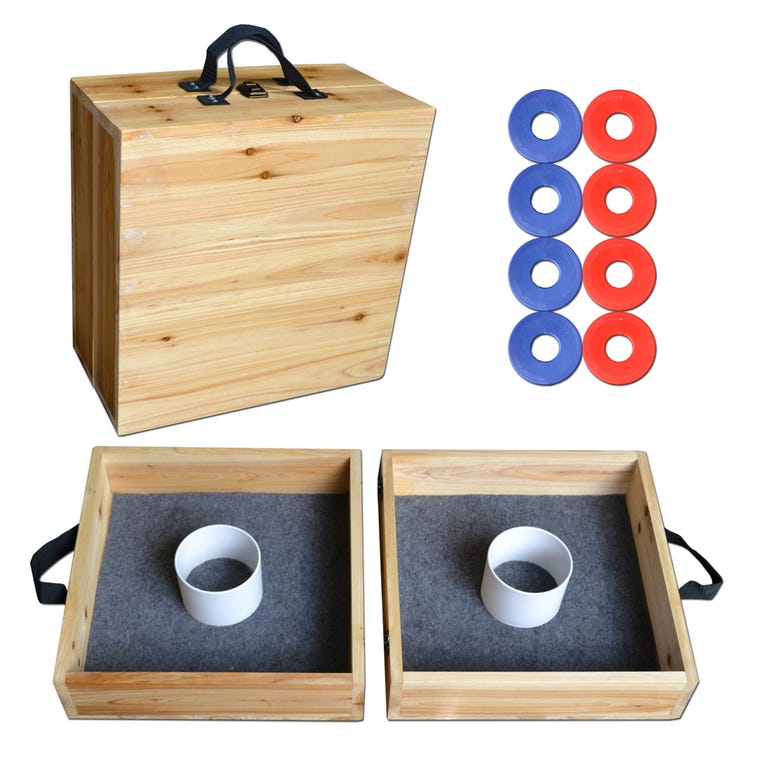 For most people, washer toss came before cornhole, but has somehow been forgotten in the mix. Set this game up at your campsite next to your cooler, speaker, and picnic table, for hours of fun. Made from quality materials for supreme durability and with portability in mind, this set packs up quickly into an easy-to-carry box, so you'll never have to worry about misplacing those ever-elusive washers.
Moontower Disc by Moosejaw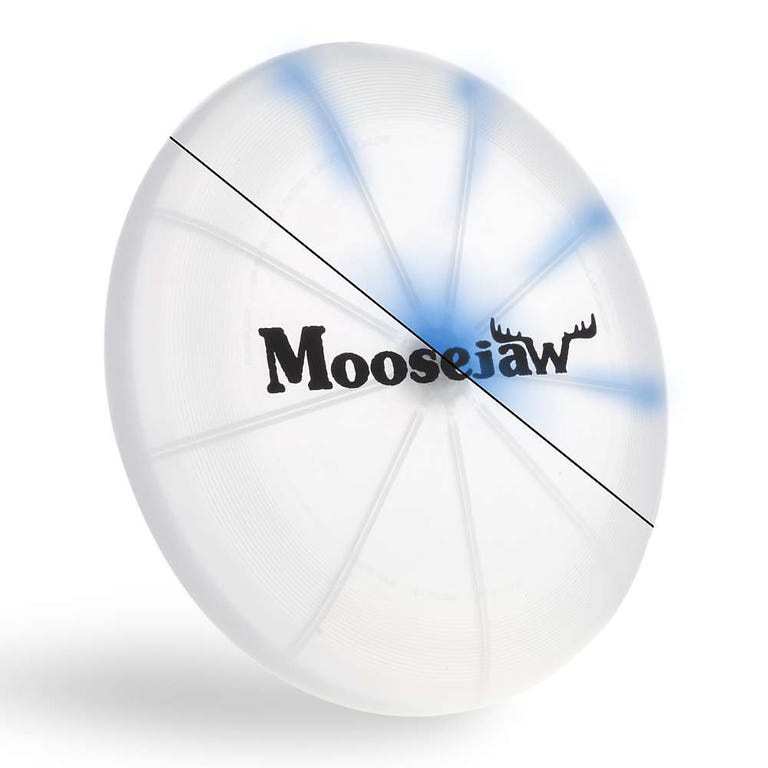 Toss this disc well into the wee hours of the morning, thanks to its single LED and nine fiber optic strands that illuminate the disc in the dark. With four color choices, this disc is great for a friendly game of catch, or it can be used to play everyone's new favorite competitive drinking game, beersbie.
Apples to ApplesApples to Apples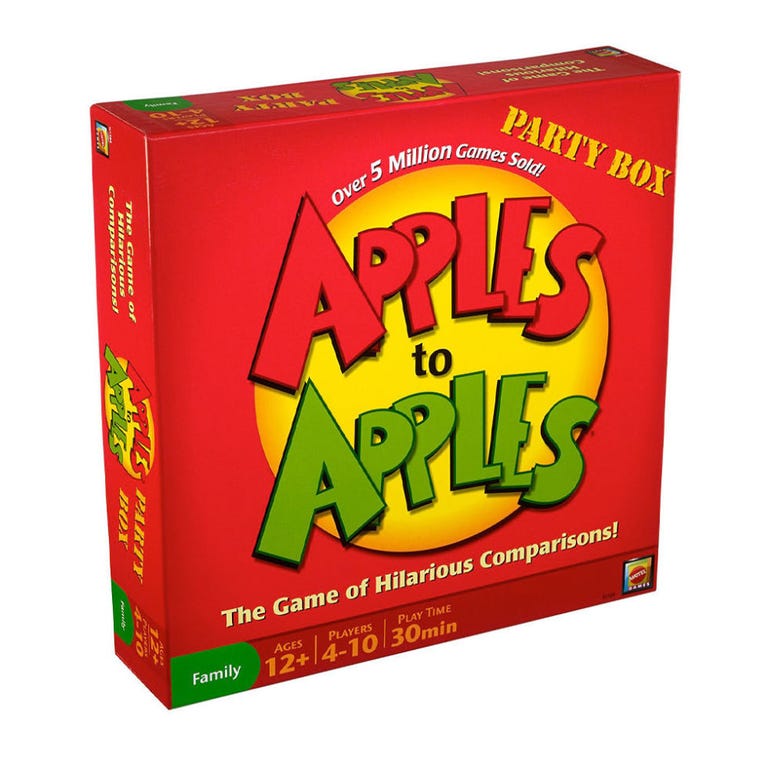 Similar to Cards Against Humanity but with a PG-13 rating, this game is perfect for four to 10 players. The game is simple: Each person plays one card from their hand that they think best matches the card the judge has flipped, and the judge chooses whichever card they like best, generally without reason or logic. This game can be played anywhere, making it ideal for a camping trip.
GSI Outdoors Backpack Bocce Set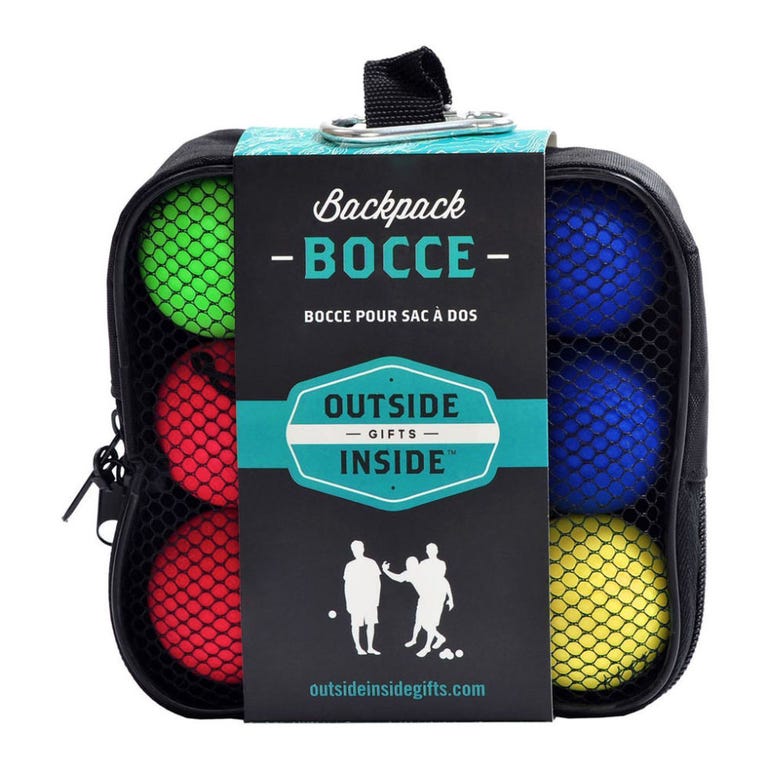 Bocce courts can be a rare gem, but now you can take GSI's set with you into the woods. Set it up in your backyard or next to the campfire, and use the earth's contour as natural obstacles that add some extra challenge.
Chess Folding Magnetic Travel Set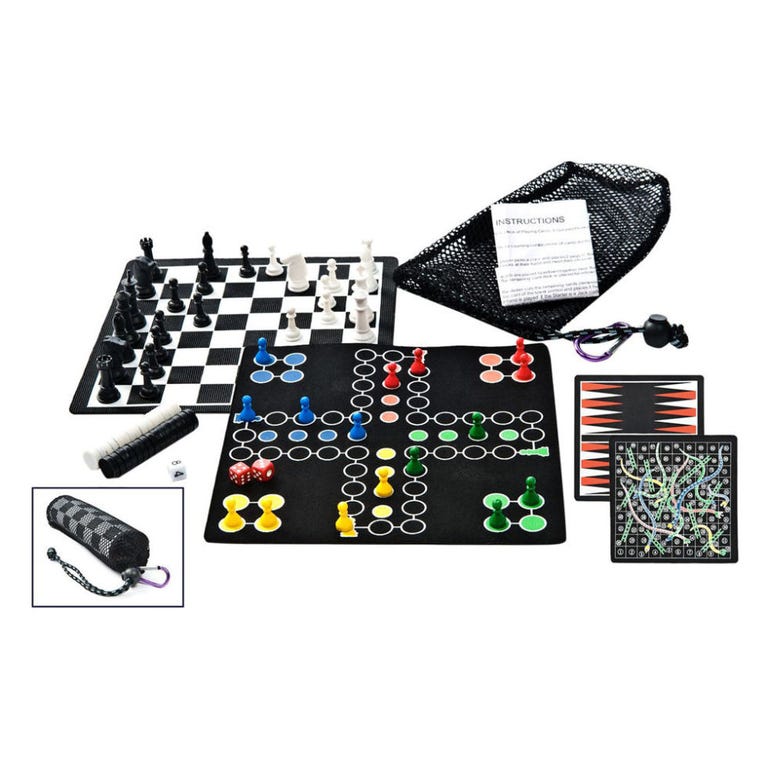 Indecisive? Easily bored? This set is perfect for those that need some variation, as it includes checkers, backgammon, chess, ludo and snake ladders. The pieces are magnetic, and it all comes wrapped up nicely in a mesh bag with a carabiner that can clip onto your backpack, making transport a piece of cake.