Chameleon Cold Brew Organic Black Coffee Concentrate (Pack of 6)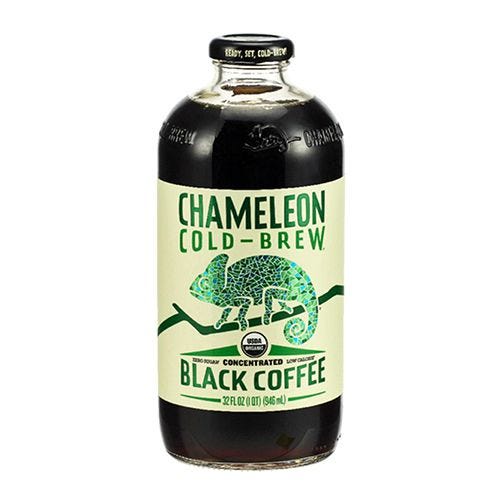 Made with organic, sustainably farmed Latin American beans, Austin-based Chameleon Cold-Brew has a number of yummy variations, like the super smooth flagship black-coffee brew (featured here), as well as vanilla, mocha, and delicious Texas Pecan. If you want to make your own brew coffee, you can check out the best cold brew coffee makers review.
RISE Brewing Co. Original Black Nitro Cold Brew Coffee (12-Pack)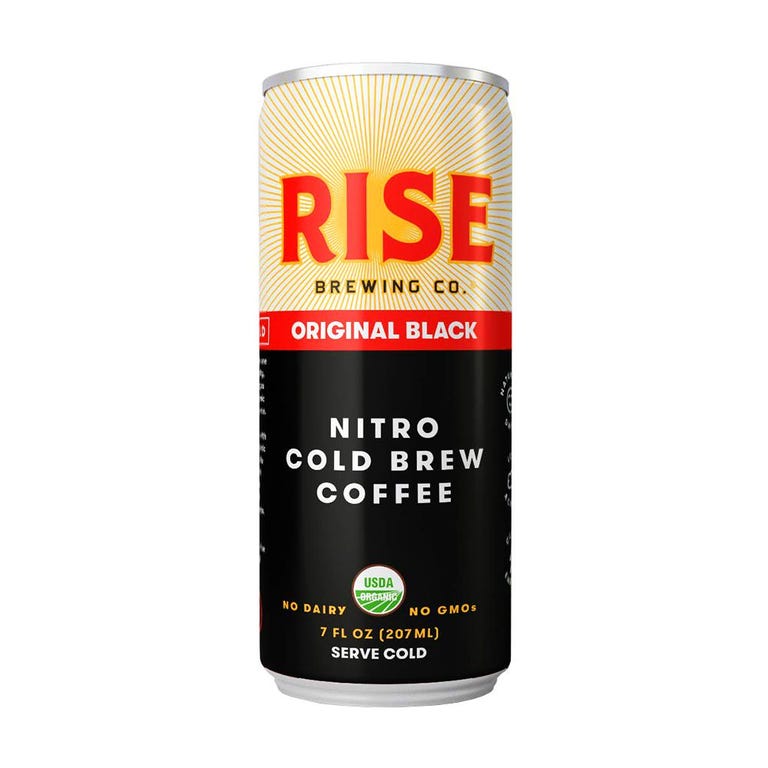 Why sip standard cold brew when you can upgrade to a super refreshing nitro-infused cold brew instead? Organic, sustainably sourced, and free of any harsh chemicals or additives, New York City-based brand RISE Brewing Co.'s Original Black Nitro Cold Brew has a beautiful cascading pour and deliciously smooth taste. This is a serious game-changer for your morning grind.
HeyDay Cold Brew Coffee (12-Pack)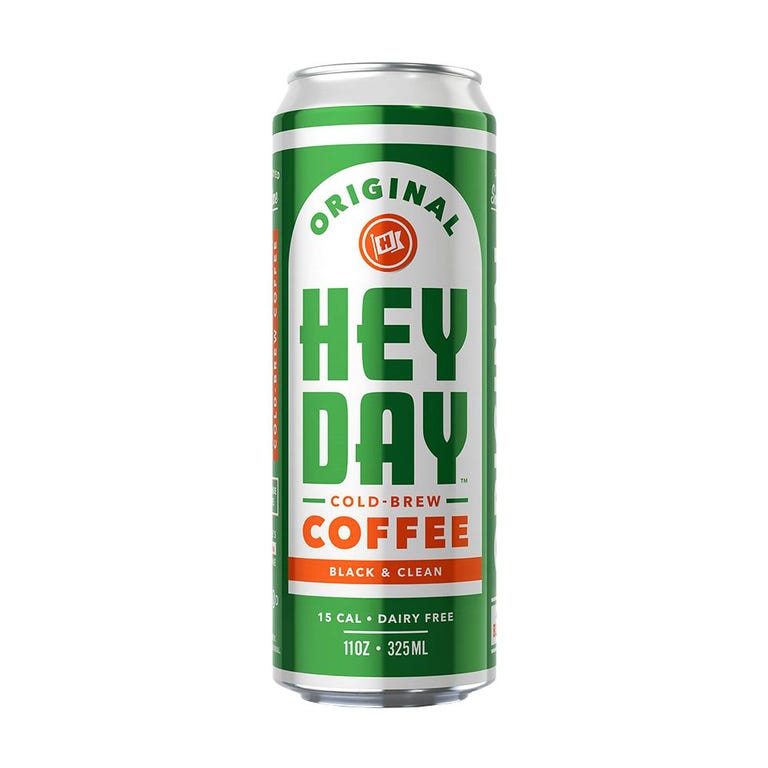 This canned cold-brew coffee from Austin-based brand HeyDay is medium-bodied, smooth, and tasty enough to sip solo without any milk or sweetener. Reviewers with sensitive stomachs love that this cold brew doesn't have a bitter or acidic finish, making it easy to sip at virtually any time of day. Try the espresso, vanilla, and chocolate varieties if you're looking for something a little sweeter.
Wandering Bear Cold Brew Coffee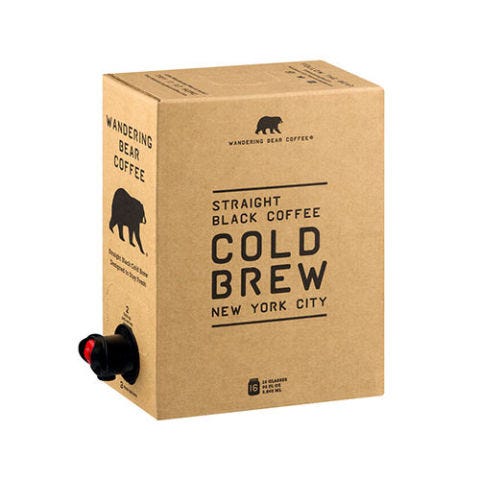 $30.00 per 96-ounce box
This New York City-based company knows how to keep the city that never sleeps abuzz. These handy 96-ounce boxes each pour 16 individual servings of delicious cold brew, keeping office staffs nationwide properly caffeinated.
High Brew Coffee Black & Bold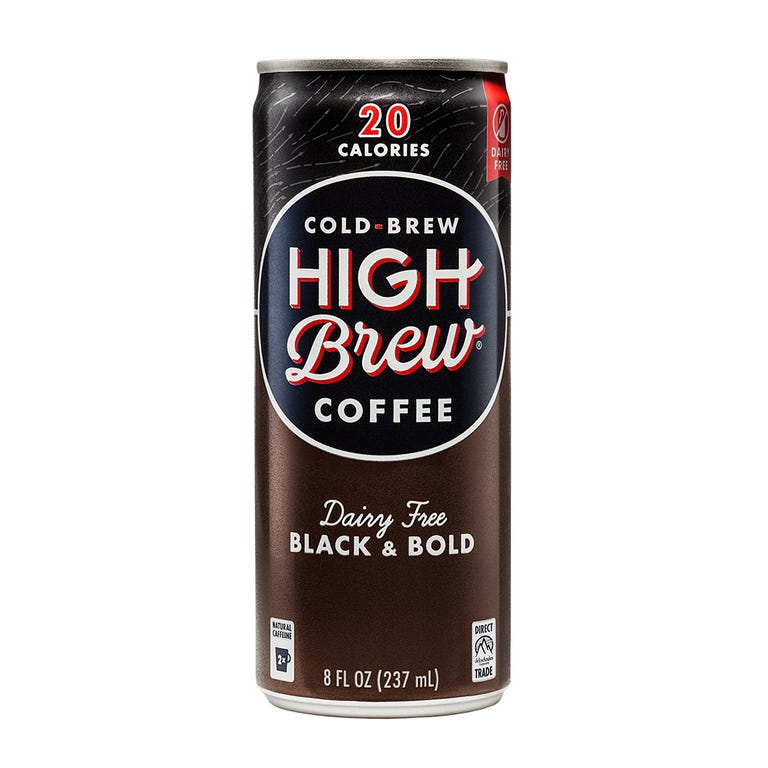 High Brew uses 100% direct-trade Arabica beans that are slow-roasted to perfection for each batch of their conveniently canned cold brews. These come in all sorts of tasty flavors — like Mexican Vanilla, Salted Caramel, and Dark Chocolate Mocha — but our personal favorite is the dairy-free Black & Bold.
Lucky Jack Triple Black Nitro Cold Brew Coffee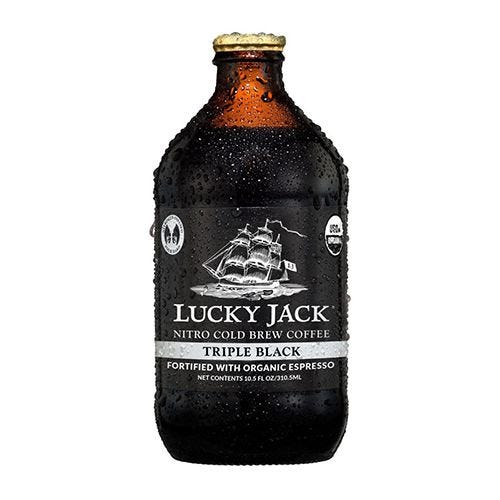 Infused with extra espresso, this big and bold Double Black Nitro Cold Brew from California-based brand Lucky Jack delivers a solid double dose of caffeine. Though the glass bottles are super convenient for sipping on the fly, we recommend pouring this beauty into a pint glass to fully admire this brew's foamy head and chocolatey hue.
Grady's Cold Brew Coffee Concentrate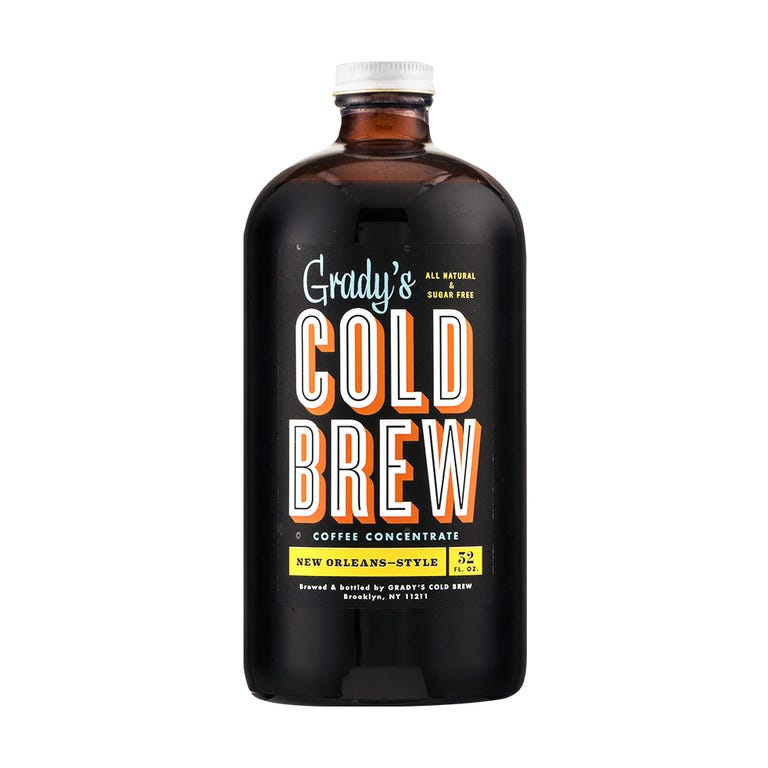 Certainly not your average cup of joe, we guarantee this robust New Orleans-style cold-brew coffee concentrate will liven up your morning routine. We love the earthy chicory root notes in this super smooth brew. Each 32-ounce bottle of concentrate makes 8 cups of delicious cold-brew coffee. Good morning, Grady's!