From quality of life to fab beaches, these are the places to unpack your bags!
What's the best country to live in? Well, a recent version of the United Nations' Human Development Report and the U.S. News & World Report's Best Countries List for 2018 have given us a snapshot of countries with a high quality of life and long life expectancy. Additionally, The Economist Intelligence Unit's 2018 Global Liveability Index, which ranks 140 cities based on various categories (infrastructure, education, etc.) was just released, so there's plenty of information to digest (Spoiler: Vienna took the top spot on the list!). We also added categories like best wine and beaches — because, well, those can't be discounted. So, from Switzerland to Singapore, these are the world's best countries to live in.
Austria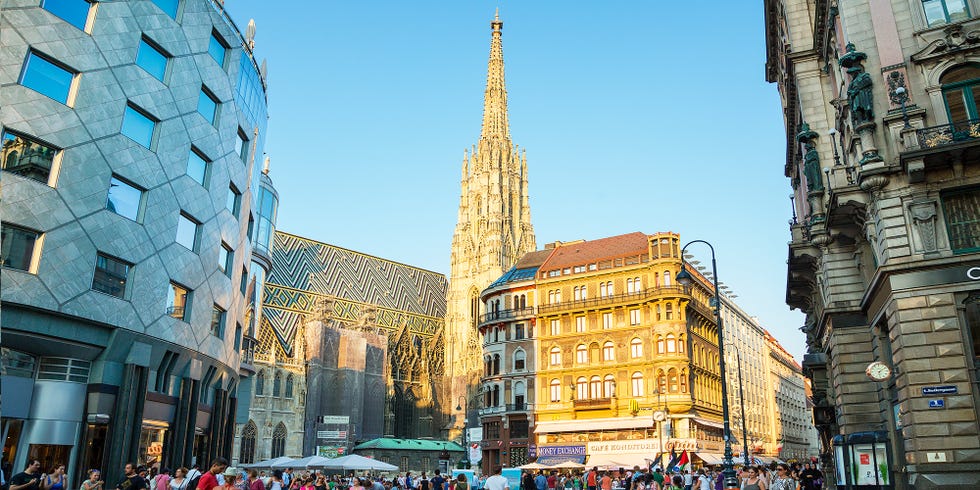 Most Liveable Place in the World
According to The Economist Intelligence Unit's Global Liveability Index, which ranks 140 cities on various categories, such as healthcare, culture, environment, education, and infrastructure, Vienna took this year's top spot. The Austrian capital had an overall rating of 99.1 (out of 100). No doubt the city's incredible architecture — both modern and traditional — factored into the decision. Wondering what the top-ranked U.S. city is? It's Honolulu (#23).
Travel Tip: Don't miss a visit to one of Vienna's classic coffee houses, such as Café Schwarzenberg(the strudel is a must!).
Belgium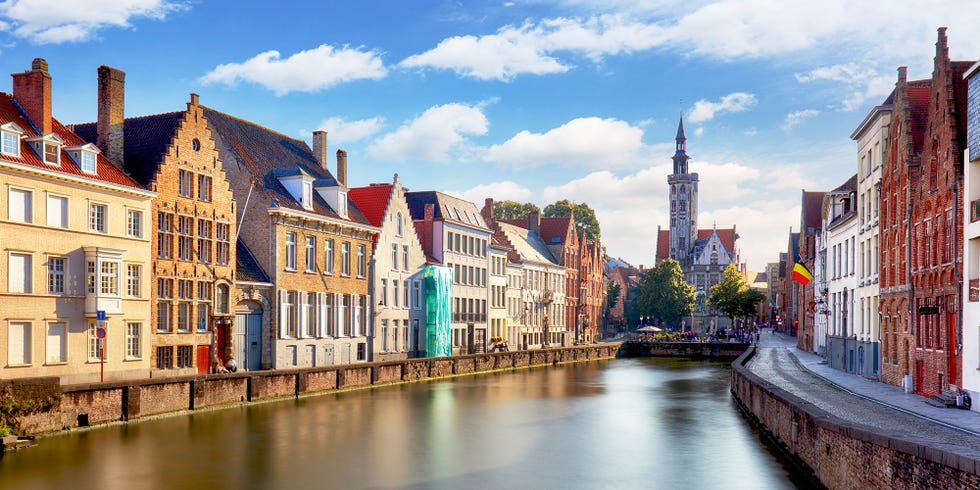 Best for Chocolate
Belgium could also win for "best beer," but this small Benelux country really gets the world's attention due to its rich and creamy chocolate. There are more than 2,000 chocolate shops around the country, and as you walk around towns like Bruges or Brussels, you can smell the sweet stuff in the air. Stop into one to sample some pralines, which were invented here in 1912.
Travel Tip: After your fill of chocolates, head to Bruges' 13th-century Market Square for a lunch of moules frites and a local beer.
Norway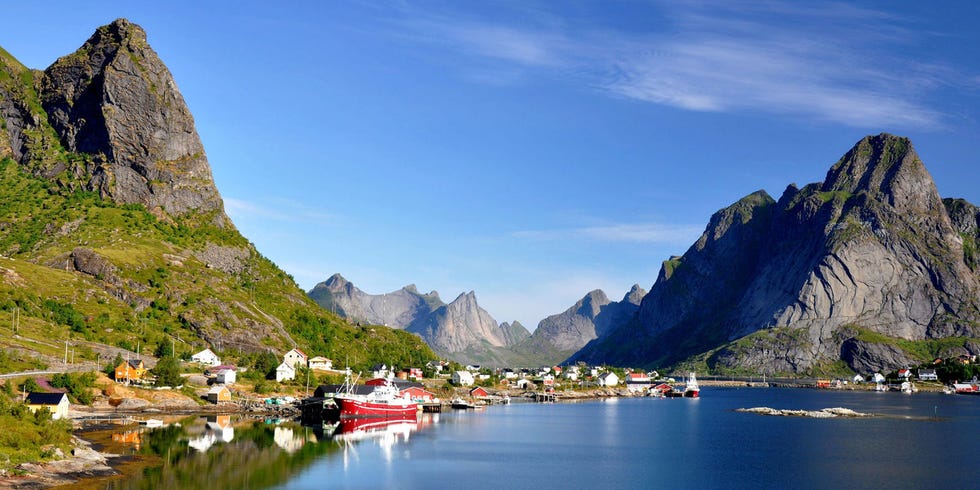 Best for Happiness
According to the most recent World Happiness Report (Doesn't knowing that such a thing exists just make you smile?), Norway is the world's happiest country to live in (it overtook Denmark for the title). Gross domestic product per capita, life expectancy, and freedom to make life choices are factored in — and, surely, those beautiful fjords have something to do with it!
Travel Tip: Don't miss Tromsø, above the Arctic Circle, a top spot where you can view the awe-inspiring Northern Lights.
More: Experience 15 Best Places to Visit in the USA
Finland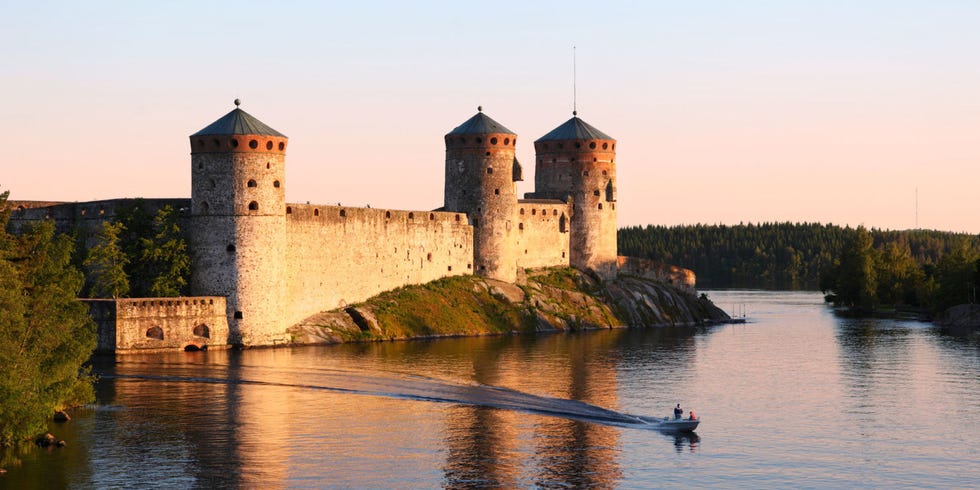 Best for Breathing Easy
This Scandinavian country ranked number one on last year's Environmental Study Index, conducted by Yale and Columbia universities (the 2018 report has just been released and it's still in the top 10). Based on indicators like water and air quality, greenhouse gas admissions, and the impact of the environment on the health of the population, Finland, with its freshwater lakes and coniferous forests, rose to the top of the pack.
Travel Tip: Rent a kayak to explore Saimaa Lake, the largest lake in Finland — keep an eye out for the endangered Saimaa ringed seal.
Switzerland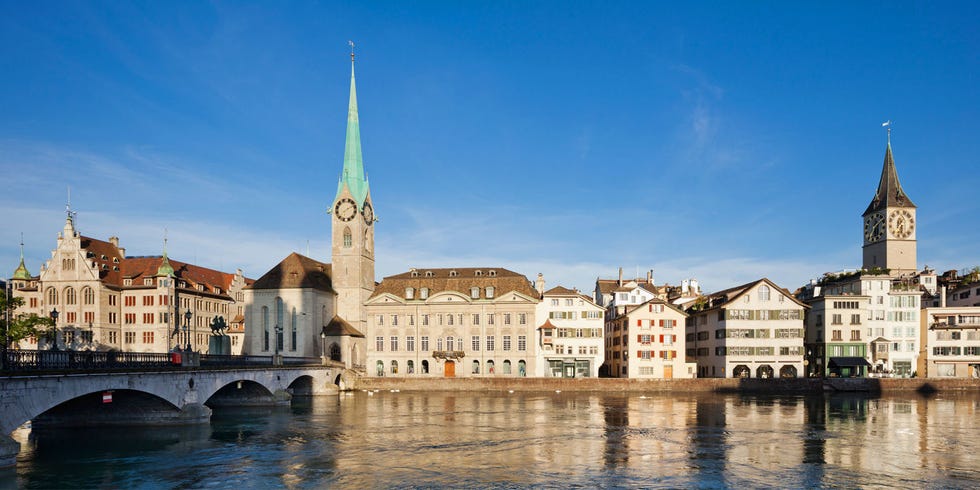 Best for Life Expectancy
The U.S. News & World Report ranked Switzerland number one overall as the best country to live in last year and this year, due to a combination of factors (education, democracy, business, etc.), but we also can't overlook the fact that, according to the most recent United Nations Human Development Report, the Swiss live to an average age of 83, making it one of the top countries in the world for life expectancy.
Travel Tip: Check out the renowned stained-glass windows by artist Marc Chagall in the Fraumunster in Zurich.
Sweden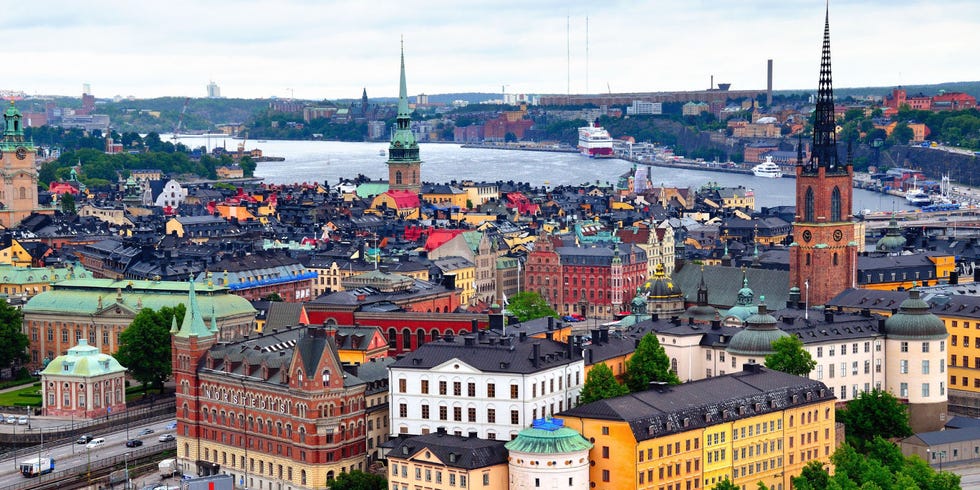 Best Country to Raise Kids
Not only did Sweden rank best for green living for 2017 and 2018, but it's also a top country to live in if you're raising children, according to U.S. News & World Report. Some of the many parent-friendly perks cited include long parental leave policies, free schooling, affordable childcare, and baby-friendly public spaces.
Travel Tip: Visit Stockholm's Vasa Museum, which has a fully intact 17th-century Viking ship, salvaged from the bottom of the city's harbor in 1961 — it's incredible!
French Polynesia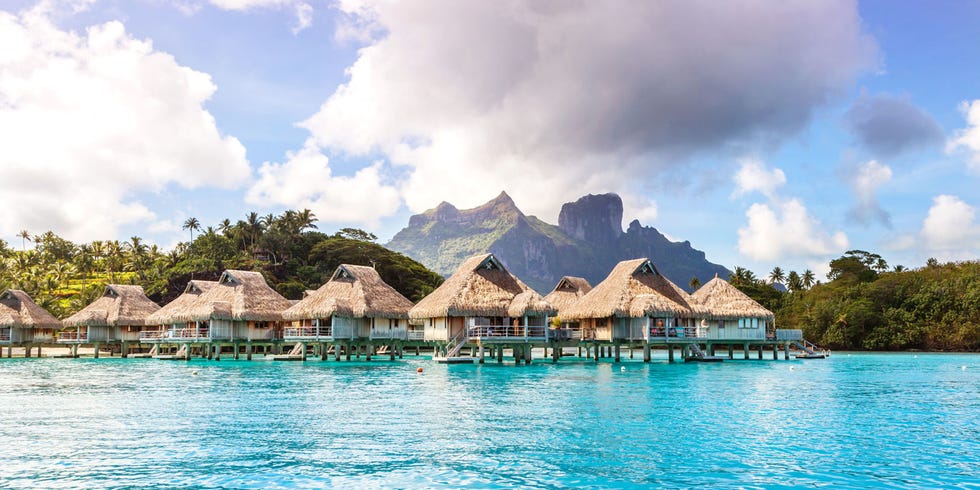 Best for Beautiful Beaches
Plenty of Caribbean islands could vie for this title, but we went a little farther afield and chose the strands of French Polynesia as the country to live in if you're a fan of beautiful beaches. Matira Beach on the island of Bora Bora (known for its turquoise, bathtub-like lagoons) and the powder-soft sands of Tamae Beach on Moorea are standouts.
Travel Tip: Dine at Bloody Mary's on Bora Bora, which has a tiki-style bar and a sand floor.
New Zealand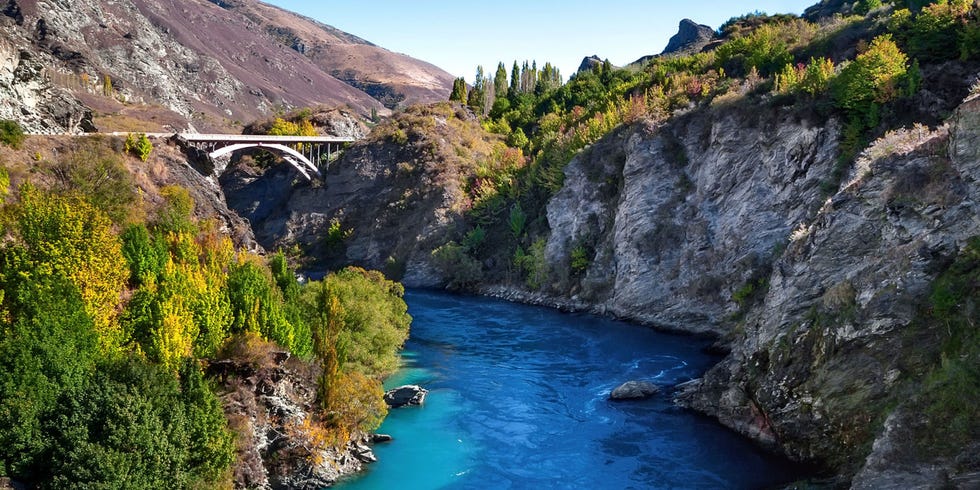 Best for Outdoor Adventures
New Zealand has a lot of things going for it: eye-widening scenery that doubled as Middle Earth in the Lord of the Rings films, fabulous wines, and plenty of outdoor activities. You'll find every type of adventure you're looking for, from biking and hiking, to surfing and bungee jumping — even canyoning.
Travel Tip: The South Island's Marlborough is the country's largest wine-growing region. Enjoy tastings at wineries like Cloudy Bay, known for its top-selling sauvignon blanc.
Singapore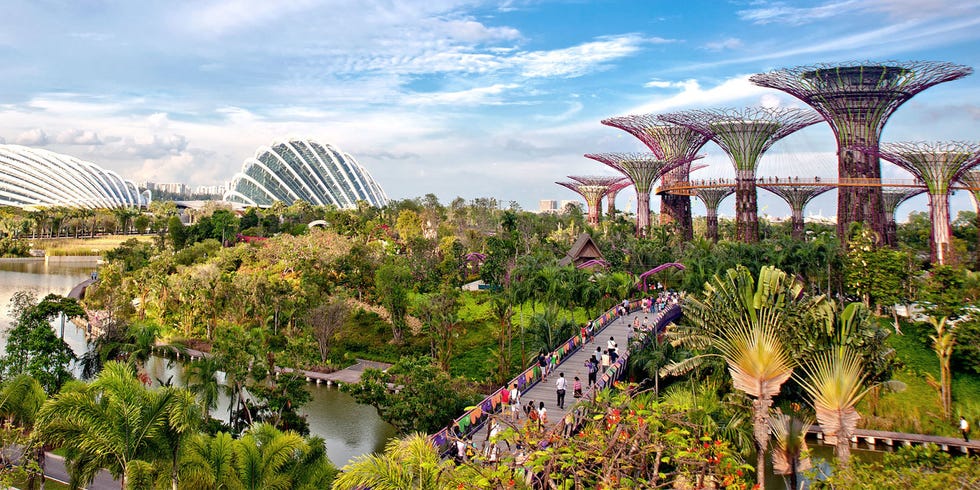 Best for Foodies
With a melting pot of cuisines with Malaysian, Indonesian, Chinese, and Indian influences, Singapore is one of the world's best foodie destinations — some of which was on display in the new movie Crazy Rich Asians (based on the Kevin Kwan novel). You'll likely be dining next to fellow expats, as it's the top country to live in for expats, according to the most recent HSBC Bank's Expat Explorer Survey.
Travel Tip: Book a table at Odette, named number 28 on The World's 50 Best Restaurants 2018 list.
United States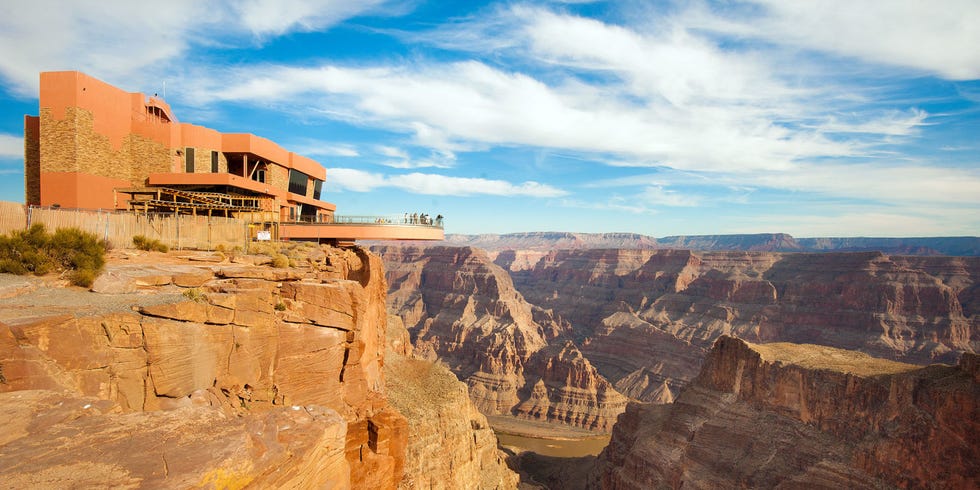 Best for National Parks
It would be hard to top America when it comes to national parks. Aside from the Big Three — Yellowstone (the oldest, created in 1872), Yosemite, and the Grand Canyon — there are 56 others, with landscapes ranging from snowcapped mountains and mangrove swamps to wildflower-filled meadows and red-rock canyons.
Travel Tip: Be sure to see the Yellowstone's Grand Prismatic Spring, the largest hot spring in the United States.
China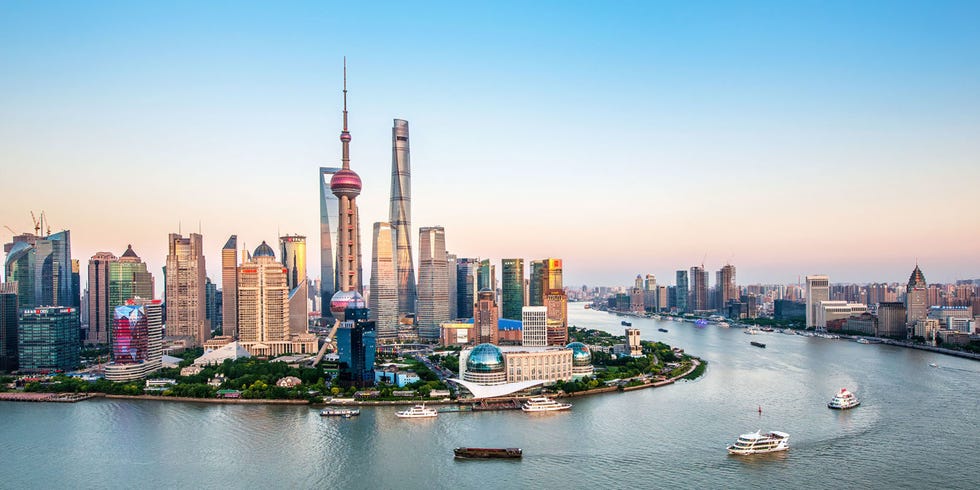 Best for Skyline Views
We could certainly pick the U.S. for this category (New York's skyline is second to none), but China just might have it over us when it comes to multiple cities/regions with impressive skylines. In addition to Hong Kong, which has the bonus of Victoria Harbour fronting its skyscrapers, there's Shanghai, Macau, Beijing, and Shenzhen.
Travel Tip: China's tallest building is the 128-story Shanghai Tower — you can get a bird's-eye view of Shanghai from the observation deck.
Brazil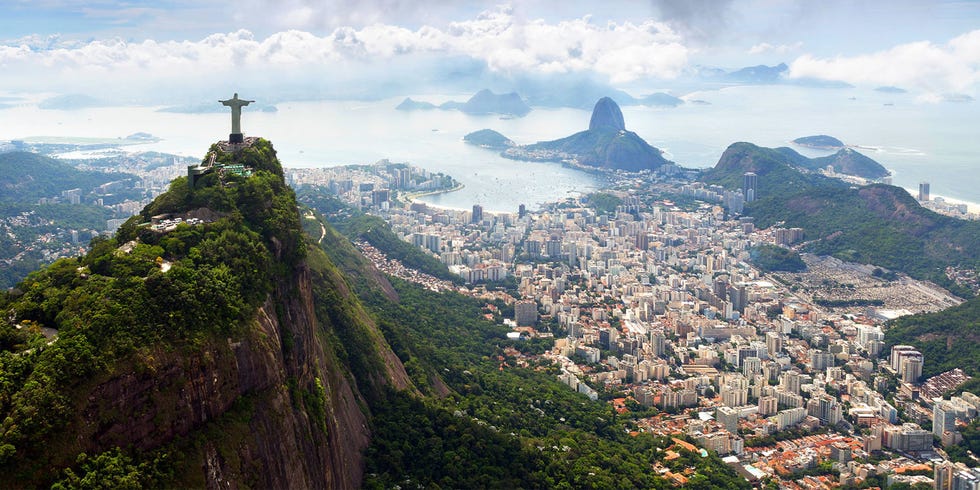 Best for Year-Round Sunshine
There are lots of countries with year-round sunshine (Australia and Morocco come to mind), but it's hard to top Brazil as a country to live in for sunny weather. Its tropical and sub-tropical climate means it never gets too cold, so you'll have plenty of time to discover Rio de Janeiro's famous Copacabana Beach and the Amazon rainforest.
Travel Tip: A great way to see Iguazu Falls, one of South America's most spectacular natural attractions (shared between Brazil and Argentina) is via tour boat.
Japan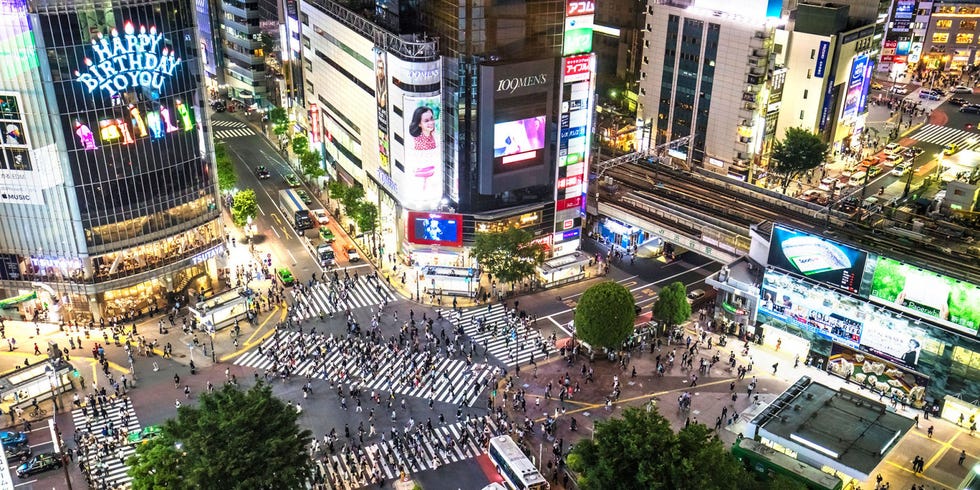 Best Infrastructure
While Hong Kong took top honors for infrastructure in the World Economic Forum's recent Global Competitiveness Report, Japan placed number one when it came to railroad infrastructure. Of course, we know the high-speed "bullet" trains can get you from city to city in no time, but Japan, and especially Tokyo, has an expansive and efficient network of metro and commuter lines, too.
Plus, two of Japan's cities, Osaka (#3) and Tokyo (tied with Toronto at #7) rank in the top 10 of the Global Liveability Index released by The Economist Intelligence Unit.
Travel Tip: Take a selfie at Shibuya Crossing, an intersection in the Japanese capital with dozens of LED billboards and neon signs (it's also known as the Times Square of Tokyo).
Canada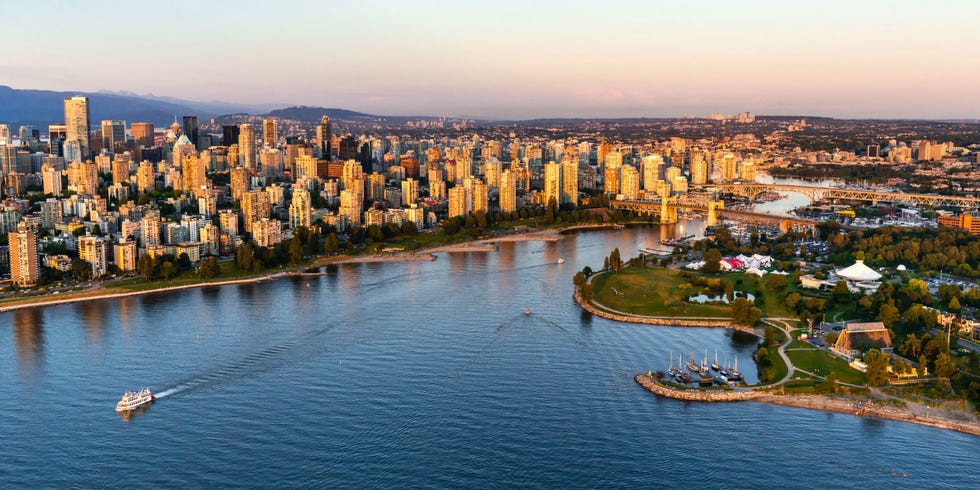 Best Quality of Life
Canada has the world's best quality of life, so says U.S. News & World Report, not only for 2017, but for 2018 as well. Factors like economic and political stability and quality public health and education systems were ranking factors. And in The Economist Intelligence Unit's Global Liveability Index, two cities made the top 10 — Calgary (#4) and Toronto (tied with Tokyo at #7). Plus, it has poutine.
Travel Tip: Take a spin on Montreal's recently opened 197-foot-high Observation Wheel — the views of the city and the St. Lawrence River are incredible!
France
Best for Wine
Nothing against Italy or Argentina, but sometimes you just have to go with a classic, and for winemaking, that would be France. Award-winning regions like Bordeaux and Burgundy produce some of the world's finest wines. Plus, don't forget that Champagne, the region that produces the best bubbly in the world, is just an hour from Paris.
Travel Tip: Not far from Bordeaux is the city of Cognac, which is home to Hennessy and other cognac makers (tours and tastings are available; read a first-person account of a Hennessy tour here).
Ireland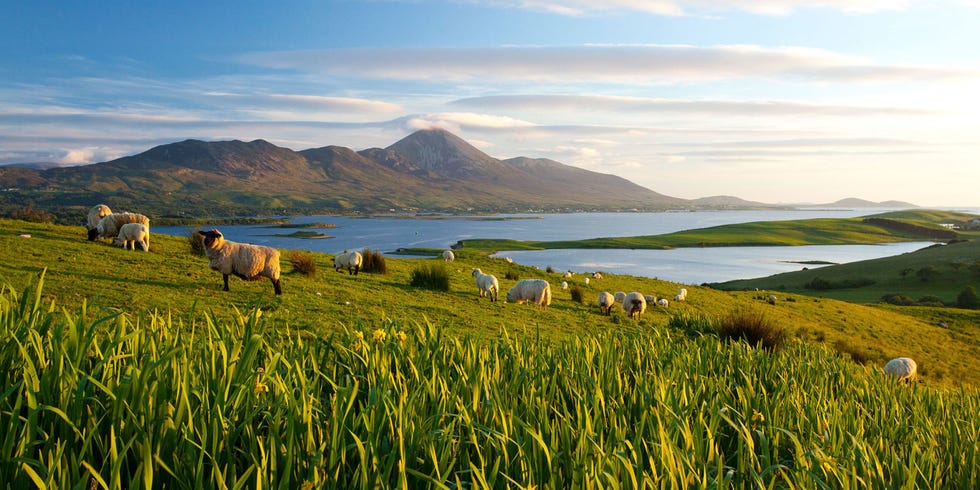 Best for Friendliness
According to the World's Friendliest Countries Report, Ireland is tops when it comes to friendly folks. OK, that report doesn't actually exist, but if it did, surely Ireland would rank number one? Its small countryside towns, welcoming pubs and charming bed and breakfasts, grand castle hotels, lush green landscapes, and the lively capital of Dublin make it a winner in our book.
Travel Tip: Hike to the peak of the country's highest mountain, Crough Patrick, which is where St. Patrick supposedly banished all the snakes from the country.
Italy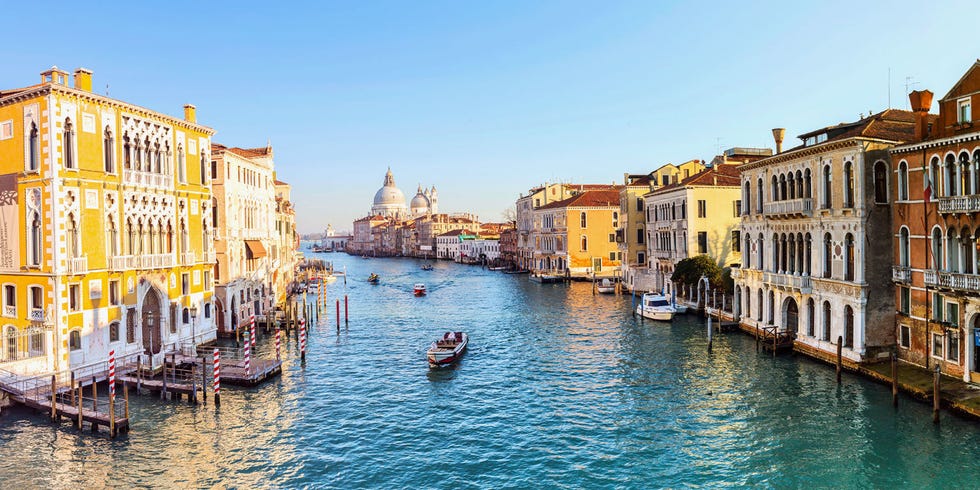 Best for Historical Treasures
Italy has so many priceless treasures, but the most impressive ones include the Colosseum, the Roman arena where gladiators fought to the death, St. Peter's Basilica in Vatican City, Michelangelo's David and other Renaissance masterpieces in Florence, and St. Mark's Basilica and the ancient and picturesque canals in Venice.
Travel Tip: Have a cappuccino amid sumptuous decor in some of Italy's most historic cafes, including Rome's Antico Caffè Greco, dating from 1760, and Caffè Florian in Venice, which opened in 1720.
Greenland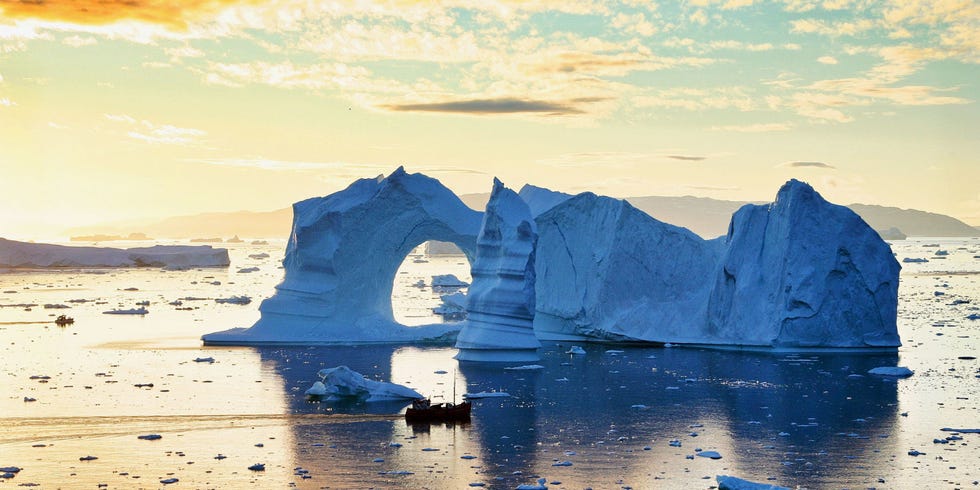 Best for Seeing the Northern Lights
While Scandinavian countries like Norway, Finland, and Sweden are all considered top spots to see the Northern Lights, also known as aurora borealis, many people forget about Greenland. Its minimal light pollution and hundreds of annual clear-sky days mean a high probability of seeing this celestial light show from late August to April.
Travel Tip: Take a scenic cruise through the icebergs of the Ilulissat Icefjord, which became a UNESCO World Heritage Site in 2004.
Nepal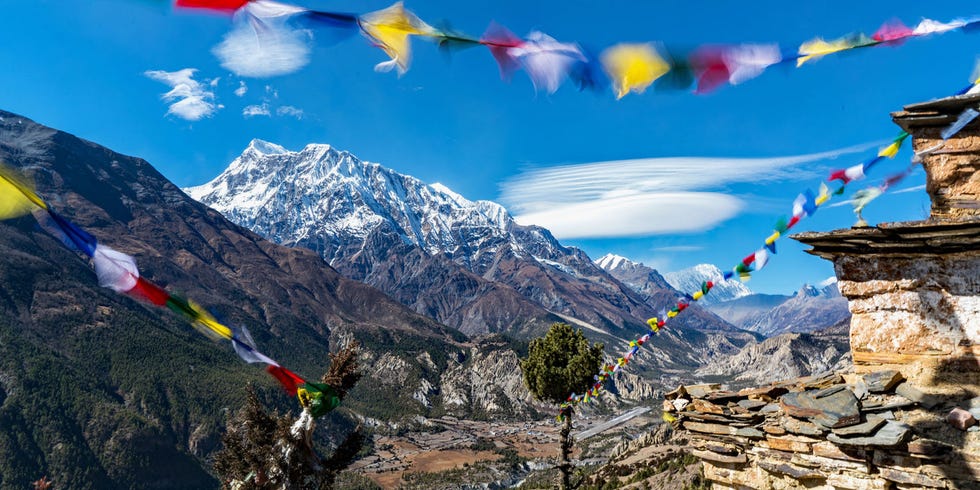 Best for Mountains
While mountain ranges like the Alps and the Andes are breathtaking, no mountain range inspires awe quite like the Himalayas, and many of its spectacular snowcapped peaks are located in the kingdom of Nepal, including, of course, the tallest mountain on the planet, Mount Everest, as well as peaks like Punori, Langshisa Ri, and Machapuchare.
Travel Tip: In Kathmandu, visit the pagoda-style Pashupatinath Temple, Nepal's most important Hindu temple, built in 1696.
Greece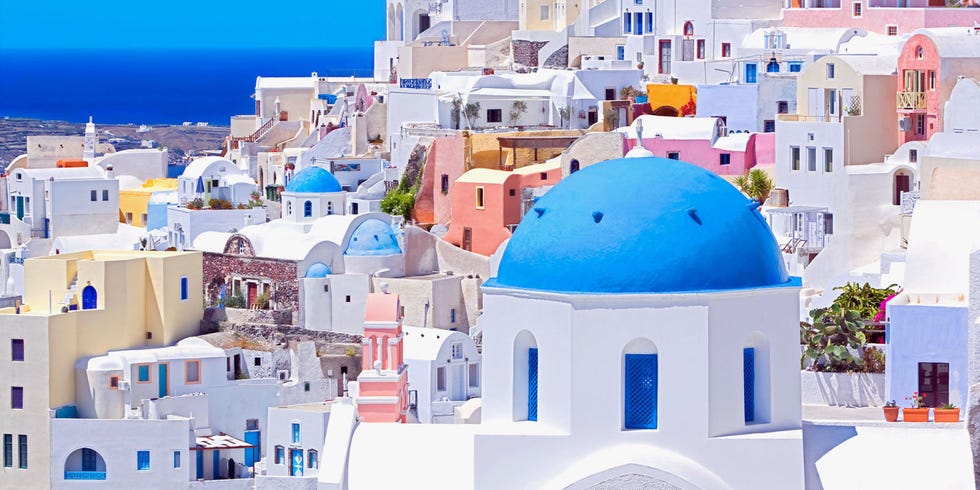 Best Island
It's certainly hard to choose one island out of the gazillion of them around the world, but when it comes to unrivaled beauty, it's hard to top Santorini, the volcanic Greek island in the Aegean Sea. Known for its whitewashed villages, open-air tavernas, black-sand beaches, and ancient ruins, you'll certainly feel like you've found paradise. Opa!
Travel Tip: Just below the village of Oia is postcard-perfect Ammoudi Bay, with beautiful, crystal-clear waters (you can reach it by taking the steps down from Oia).
United Arab Emirates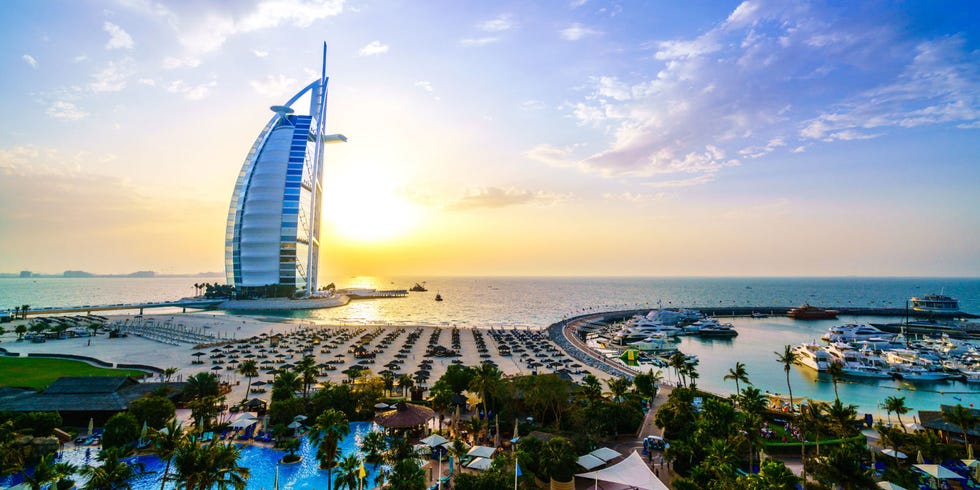 Best Emerging Economy
According to U.S. News & World Report, the United Arab Emirates again tops the Movers category, which focuses on up-and-coming economies around the world. The country, which serves as the capital of the UAE, has seen a consistent growth of its gross domestic product by approximately 4% each year since 2012.
Travel Tip: The UAE is comprised of seven emirates, with the two most well-known ones being Abu Dhabi and Dubai. The two emirates are quite close to each other (just an hour-and-a-half drive). Make your life happier and more enjoyable