WowWee Fingerlings Untamed Raptor
Kids are so addicted to Fingerlings, and it's no wonder why. This raptor hugs a kid's finger while responding to different triggers. Any kid will love interacting with it and showing it off to friends.
National Geographic First Big Book of Dinosaurs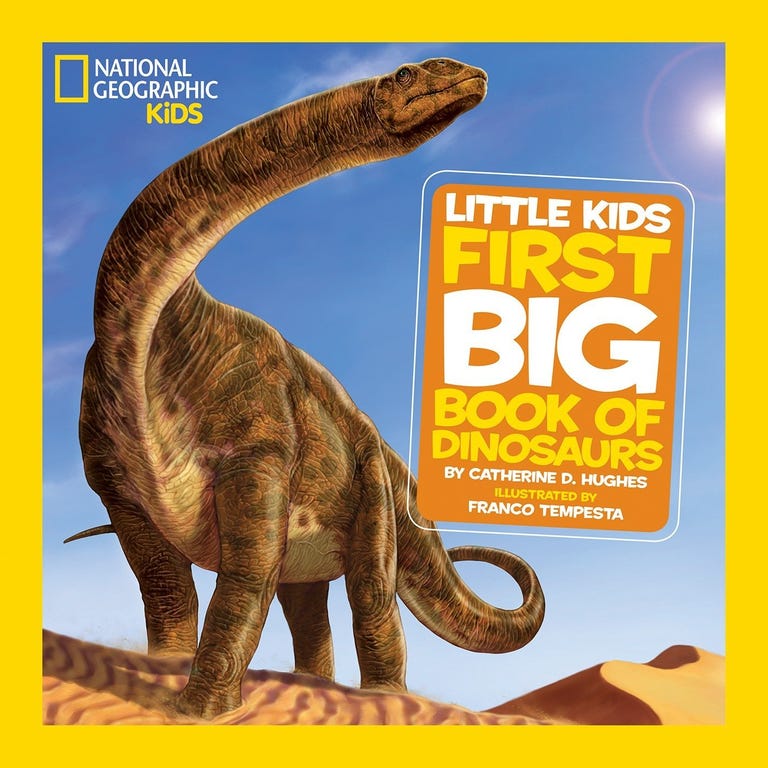 This book is a must-have if you know a kid who's down to discover all there is to know about dinosaurs. This First Big Book of Dinosaurs was designed for little kiddos by National Geographic.
LED Light Up and Walking Realistic Dinosaur With Sound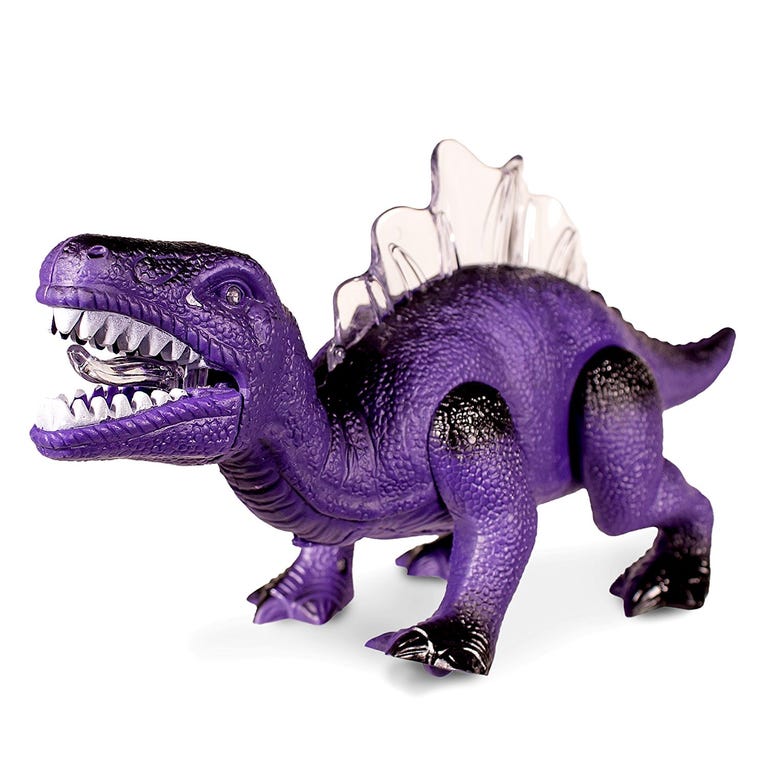 This dino toy will amp up the adrenaline during playtime with lights and movement. This purple and black dinosaur are a full foot long, so you better move fast if you want to keep up with him!
Marsjoy Stuffed Dino Plush
Cuddle up with this cute dino! Any true dinosaur lover will get a kick out of this cute pink dino with colored spots.
Skip Hop Dinosaur Zoo Little Kid Backpack
Not all dinosaurs are scary. This smiling 'saurus Skip Hop backpack is perfectly pint-sized for your tot to tote his gear to preschool or bring a snack and toys to a playdate at the park.
OFun 3D Dinosaur Backpack
Carrying a backpack just got way more fun! This spiked one kind of resembles a Minmi dinosaur. How cute would this be for school?
TOMY The Good Dinosaur Galloping Butch
It's no surprise that the biggest star of The Good Dinosaur is, well, the biggest dinosaur. This replica of the cowboy T-Rex runs, roars, and repeats eight of Butch's favorite sayings.
EIAIA Take Apart Dinosaur Toy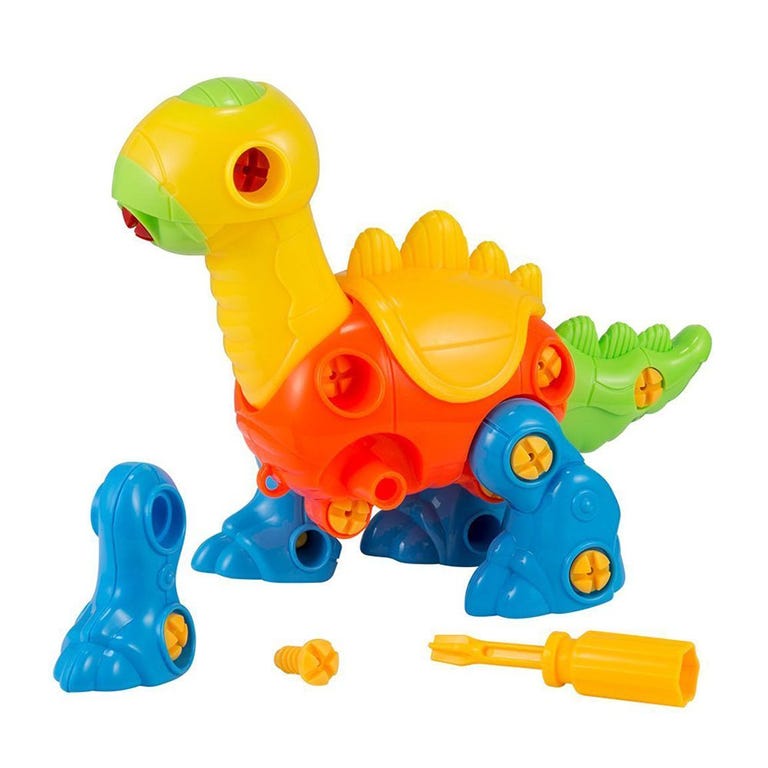 Your kid will leave the playroom with more skills than he went in with after playing with this cool toy. It's simple: Use the tool to take apart the dino and build it back up!
Hi-Tech Wireless Remote Control Robot Dinosaur
This high tech dino robot will provide hours of entertainment for a true T. Rex fan. Did you know that real T. Rex dinos couldn't even stick out their tongue?
Melissa and Doug Giant T-Rex Plush
This toy stands tall as one of our favorites. Surprise your kiddo with this gigantic plush dinosaur that doubles as a bedroom or playroom decor.
See more:
6 Most Surprise Egg Toys For Kids in 2019
Top 6 Most Popular & Secured Games For Kids in 2019