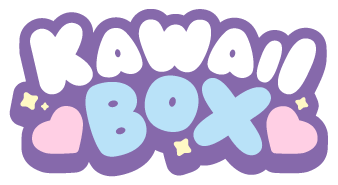 10 handpicked items each month
Chances to win the special Kawaii Megabox
One, six, or twelve month subscriptions are available
Free shipping worldwide
It works.
100% Success
It doesn't!
---
Exclusive Sanrio brand plushies, apparel, home decor, accessories, and more with different themes every third month of the year
One, two, or four-month subscriptions are available.
---
Includes hand picked Japanese candies with different sizes (mini, original, and premium) and more
A monthly free photo contest each
Free-shipping in the US
---
The cutest plushies, apparel and accessories, kitchenware, bags and pouches, toiletries, squishies, and toys
Handpicked from popular and trendy brands and monthly them changing
One, three, and six-month plans are available
Free shipping worldwide
---
Three brand new, full length manga, a small assortment of snacks from Japan and Korea, one special cafe drink each month with everchanging theme
Worldwide shipping
---
What are the criteria you should consider when choosing a subscription box plan?
Cost
Since subscription boxes tend to auto-renew monthly, you'll want to make sure the price of your subscription is right for you. Because many of these boxes are shipping items from Japan, you'll also want to double check for any additional shipping fees.
Brands
Different boxes offer different brand name items, so you'll want to check which brands your potential subscription box is partnered with. It's worth noting that these monthly boxes are shipped with different items each month, so it's possible that there will be months your box does not contain a specific brand that you enjoy. If you are looking for a specific brand, it's a good idea to choose a box that partners with them exclusively.
Subscription length
All subscription boxes offer a month to month subscription, but many offer longer subscription periods. These longer periods generally cost more upfront, but save subscribers more money over time than a month to month subscription does. Some also offer one time trial boxes, so new customers can try before the commit to the monthly charge.
Availability
Availability is incredibly important, as some boxes are not able to ship worldwide. While this is not the case for most subscription services, it's a good idea to check first and make sure they deliver to your country.