When you're setting out to take quality product photos, you need the right gear. Lighting and lenses are very important, but before you consider any of that, you need the camera itself.And the right equipment will help you capture those amazing jewellery shots or food photos. A camera lens is the most important tool when taking pictures, they may differ in range, maximum aperture, and aperture blades.
Here is a list of what we believe are the top 5 lenses you can use for product photography
1.Sigma 24-105mm F4.0 Art DG OS HSM
Best for:
Photographers looking for a flexible lens that gives them the advantage to take wide-angle as well as telephoto shots
Best for photographers looking for a Canon full-frame lens alternative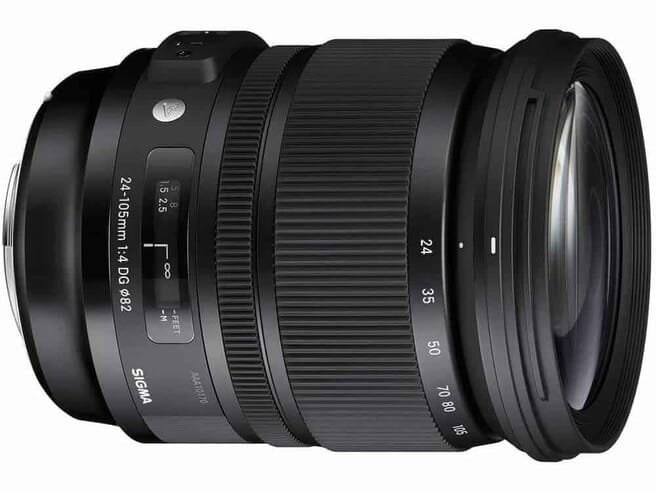 Camera Type: Telephoto Lens
Release Date: November 1, 2013
Price on Amazon: $819.89 | Check on B&H
Item Weight: 1.95 lbs
Focal Length: 24-105mm
Aperture: F4.0
Diaphragm Blades: 9
Lens Mount: Canon EF/Nikon
Pros:
Overall sharpness of the lens is great for producing sharp (product) images
Does quite well with controlling chromatic aberration
With its hypersonic motor, it allows quick autofocus
Lightweight because of its polycarbonate like material
Good alternative to Canon lenses
Cons:
The lens is not really built for macro shooting
Vignetting is pretty strong at 24mm for photographers who do not want to have a majority of shady parts in their pictures
Shows some barrel distortion(Can be corrected with post-process)
2.Canon TS-E 24mm f/3.5L II Ultra Wide Tilt-Shift Lens
Best for:
Photographers on an advanced level
Photographers looking to create some nice effects with their photos
Best for product photography that may involve a wide angle lens like architectural buildings
Camera Type: Tilt-Shift Lens
Release Date: February 17, 2009
Price on Amazon: $1,899.00 | Check on B&H
Rating & Number of Reviews on Amazon: 39 Reviews
Item Weight: 1.74 lbs
Focal Length: 24 mm
Aperture: F 3.5
Diaphragm Blades: 8 Rounded
Lens Mount: Canon EF
Pros:
Ideal for architecture and landscapes
Aspherical and UD lens elements minimize chromatic aberration
Tilt locking mechanism to help keep lens still while shooting
The lens is sealed enough to protect from dust and moisture
You can do some creative shots with this lens
Cons:
No Autofocus
Expensive for photographers to venture on
It will take time to learn about using the lens due to its additional settings and process in using
Does not have much aperture with only F/3.5 which cannot create portraits with a shallow depth of field
Barrel distortion may appear(Can be corrected with post-process editing)
3. Nikon AF-S FX NIKKOR 50mm f/1.8G Len
Best for:
Fit for all photographer skill level
A good lens to start off for beginners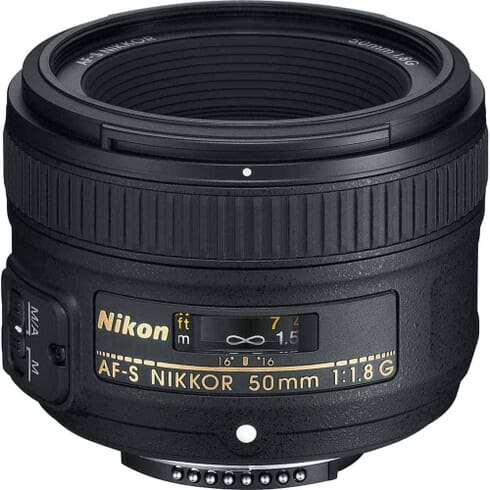 Camera Type: Prime Lens
Release Date: April 24, 2011
Price on Amazon: $196.95 | Check on B&H
Item Weight: 0.41 lbs
Focal Length: 50mm
Aperture: F 1.8
Diaphragm Blades: 7
Lens Mount: Nikon F
Pros:
Good portrait lens with bokeh effect
Great lens to use for product photography (when creating certain effects with it's 1.8 aperture)
Flexible enough for different kinds of photography
Cons:
No image stabilization
Like any other prime lens, it is limited to only one focal length, so you need to move around in order to take the desired shot
Need to keep a bit of distance when shooting your subject
Prone to barrel distortion which may ruin picture(can be corrected through post-processing)
4. Sony FE 90mm f/2.8 Macro G OSS
Best for:
Best for product photographers that need a lens to take pictures of intricate and miniature details like jewelry, artwork on furniture, small objects and such.
Photographers of all skill levels will be able to use the lens
This lens is best for product photography and portraiture because of the quality of bokeh it can give, but not advisable for moving objects.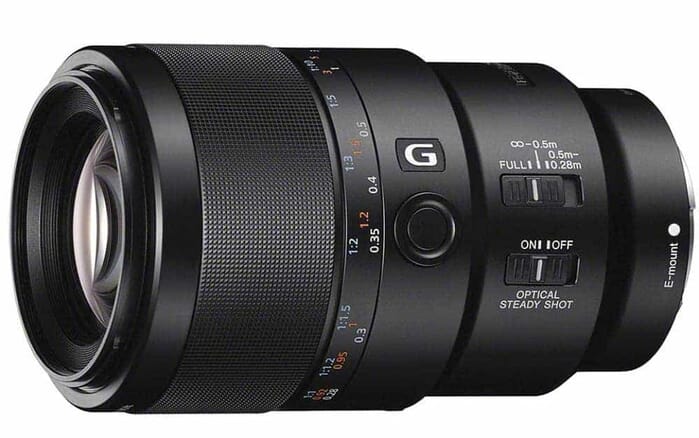 Camera Type: Macro Lens
Release Date: March 1, 2015
Price on Amazon: from $998.00 | Check on B&H
Item Weight: 1.33 lbs
Focal Length: 90mm
Aperture: f/2.8-22
Diaphragm Blades: 9 Rounded
Lens Mount: Sony E (NEX)
Pros:
For a 90mm lens, it has a good aperture of 2.8 great for separating the subject from its background
Good for macro shots (jewelry, food, detailed designs, etc) which is also an advantage for product photography
Bokeh effects are enhanced with the lens's circular aperture blades
A focus hold button also lets you lock focus on your subject for you to surely get sharp images
Image stabilization is also present to help avoid camera-shake while taking photos
Cons:
Shallow depth of field may be a disadvantage for photographers who do not know how to adjust distance and composition
Will take a bit of time to learn the lens's settings
The lens is pricey and may not be suitable for photographers on a budget
The focus may be slow at times
5. Canon EF 50mm f/1.4 USM
Best for:
In General, anyone can use the lens, either beginners or professionals as the lens is very flexible in terms of giving output and aperture desired
This would also be best for product photography as this lens can help photographers get creative shots and more bokeh with its aperture
This would also be one of the lenses where beginners can start off with by being able to experiment all sorts of aperture levels and using the prime lens itself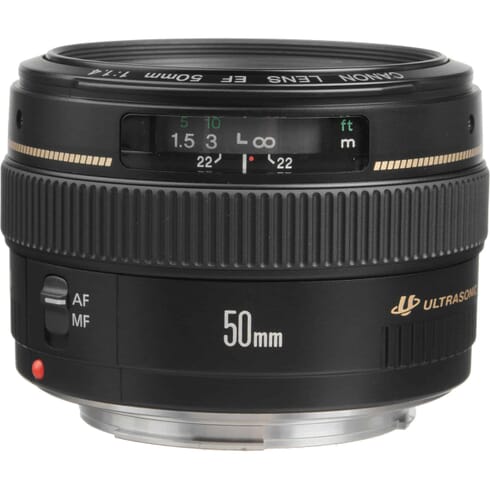 Camera Type: Prime Lens
Release Date: June 17, 2003
Price on Amazon: $329.00 | Check on B&H
Item Weight: 0.64 lbs
Focal Length: 50 mm
Aperture: F 1.4
Diaphragm Blades: 8, Rounded
Lens Mount: Canon EF
Pros:
Aperture can go as far as F/1.4 which is very ideal for portraits or if you want to create a lot of bokeh in your photos
Built for faster focusing
Can perform well in low light settings as well because of its 1.4 aperture
Super spectra coating to ensure accurate color balance and enhanced contrast
Built for smoother background blur to help subjects stand out from their background
Cons:
Focus motor may need to be well maintained
A bit hard to focus on the subject when using a 1.4 aperture
prone to chromatic aberration(Can be corrected through post-processing)
A bit pricey for some buyers
May need to keep some distance when taking pictures of specific products
Hopefully, summarized information in this article will help you to choose the best lens for product photography.
Read more: