How do you define success? What do we learn from the most successful brands in the world? Not only this the list of Top 10 Products of All Time but, it also shows the products that completely change our popular culture and their respective industry.
#1. Sony PlayStation
In terms of units sold, the PS2 was the more successful of the PlayStation consoles, but its predecessor paved the way and remains the most exciting thing to happen to modern day video gaming.
Released in 1994, the console introduced 3D to gaming and took everyone by surprise. Sony at the time was not even considered major competitors in console production. It sold 102 million units over the course of a decade, showing longevity that we often don't tend to see with consoles as the hype and industry moves on. Add to that the list of legendary game franchises it launched – Tomb Raider, Crash Bandicoot, Tekken, Silent Hill, Final Fantasy, Metal Gear Solid to name just a few – it's easy to see why it will go down in history as gaming great.
#2. Angry Birds
Staying with the gaming theme, one of the defining success stories of the smartphone age is an odd little game involving rotund birds and pigs which turned into a global phenomenon complete with merchandise, film and cartoon series due to its simple, addictive gameplay and storyline.
First released in 2009, it remains the number one app of all time and has been downloaded more than 200 million times. Angry Birds' success is tied to the iPhone (which we'll hear more about next). The game developer, Rovio, was on the brink and was taking a make or break punt on developing an app for the new gadget du jour from Apple. The Apple App Store would change the industry completely for companies like Rovio, dramatically reducing costs of developing software, paving the way for more time-consuming mobile games such as Candy Crush and Pokemon Go.
#3. iPhone
More than 10 years have passed since Apple launched the first iPhone, and it's easy to forget that initial reactions were somewhat muted. Competitors such as Nokia and Blackberry collectively shrugged and industry press was less than blown away, with one critic even suggesting that Apple should pull the plug on it altogether.
As we now know, it became not only a technological triumph but a pop culture phenomenon. Much has been written about the unique formula of design, innovation experience and marketing that made modern-day Apple products so successful. The iPhone was disruptive in every way, from its exclusive propriety system to the once instantly distinguishable white headphones; it created a cult of followers who remain evangelically devoted today.
#4. Spanx
The underwear brand is deserved of a place for becoming a billion-dollar business not just without any outside investment, but also without spending a single penny on traditional advertising.
How did founder Sara Blakely make Spanx the go-to control pants for millions of women all over the world? In short, they created a community through word of mouth.
Even though Spanx can very much afford to today, you still won't see them advertising.
#5. Harry Potter
This runaway success is all about storytelling, naturally.
Cast your minds back once again to the late 1990s, when a story about a young boy who discovers he is a wizard first took young adult fiction by storm. Add to that the real-life story of the meteoric rise of its author, JK Rowling, who previously had been struggling to make ends meet as a single mother living on welfare and became the world's first billionaire author.
The world of Harry Potter and the rags to riches tale of Rowling captured the world's imagination, but don't overlook the shrewd business smarts of Rowling and her book editor Arthur Levine who sought ways to capture larger audiences and create a real-world community around the fictional magical realm with a major Warner Bros film franchise, online fan communities and much more.
#6. Coca-Cola
No stupendously successful product list could avoid including the soft drink giant – in fact, no one seems to be able to avoid the brand's ubiquitous presence, with a staggering 94% of the world's population said to be able to recognise the Coca-Cola brand.
Over the course of 131 years, Coca-Cola created not just a product but an emotional experience, focusing on branding and the way the product makes people feel. And it has never strayed from this core aspect of its identity, with simple, timeless advertising creating an instant sense of familiarity and trust.
#7. VW Beetle
The classic Beetle claims the title of the longest production run of any single car design ever. When it first rolled off the production line in the 1940s, the idea of owning a car was a distant dream for most people. Volkswagen had created a more affordable, smaller car model that would be more accessible to a greater portion of the population.
But that isn't the whole story – the model's longevity can be put down to a certain amount of honesty, humour and an 'if it ain't broke don't fix it' approach to design. The Beetle is instantly recognisable, having changed little on the outside over the decades, and its steadfast devotion to simplicity is part of the appeal for buyers.
#8. Microsoft Windows
Something so ubiquitous we might forget that it is a product; Windows is Microsoft's most successful software ever. Introduced in 1985, it has made the company over $306bn to date. Bill Gates and Microsoft invested greatly in Windows, believing that it would make those adopting it more competitive in the long run.
Microsoft's ability to adapt and respond to user feedback kept it as the dominant force in operating systems. Though in more recent times public support has waned, Microsoft appears to have turned things around once more with Windows 10, and it looks like it will be ending on a high, with Microsoft calling it the 'last ever' version. What could possibly replace it? We'll have to wait and see.
#9. Lipitor
Lipitor, which helps reduce cholesterol and associated symptoms, was introduced to the prescription drug market in 1996, and has long been the bestselling drug of all time. It is owned by New York-based Pfizer. The drug had its peak year in 2006, when it made $14bn in sales. According to Forbes, Lipitor has accrued $140.7bn in sales over its lifetime.
#10. Marlboro cigarettes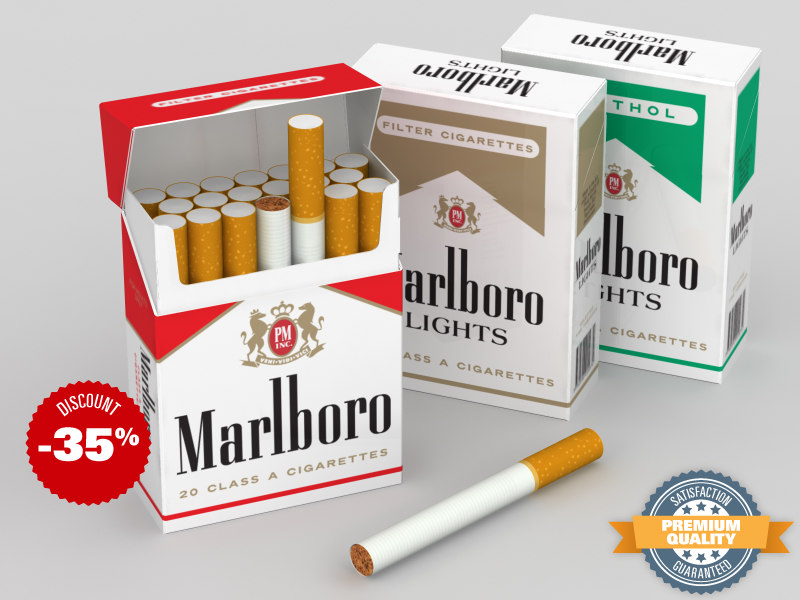 Marlboro is the bestselling brand of cigarettes in the world. Founded in 1924, Marlboro made an average of $58.5bn in sales each year from 2006-2016, and a total of $643.85bn over that 10-year period.
Projecting the average over its entire existence, Marlboro would have generated well over $5 trillion.
This impressive figure does not eclipse Coca-Cola, which sold half that figure in just five years, but it does send the message that addictive, cancer-causing cigarettes are still a booming business.
SEE MORE