Blondes may have more fun, but faux-blonde strands require a ton of upkeep beyond scheduled trips to the salon. Sometimes color doesn't lift quite as beautifully as we'd hoped. (Hi, orange hair!) Even bombshell blonde shades that do turn out the way we want can unfortunately fade to surface unwanted tones over time. When this happens, we're thankful we have purple shampoo to keep our blonde hair from looking brassy. The secret to keeping your blonde hair toned properly is to invest in one of the following purple shampoo treatments, enhanced with the proper tint to neutralize hair's yellow hues and offset an unwanted brassy finish. Seriously, your hair will thank you.
Clairol Professional Shimmer Lights Purple Shampoo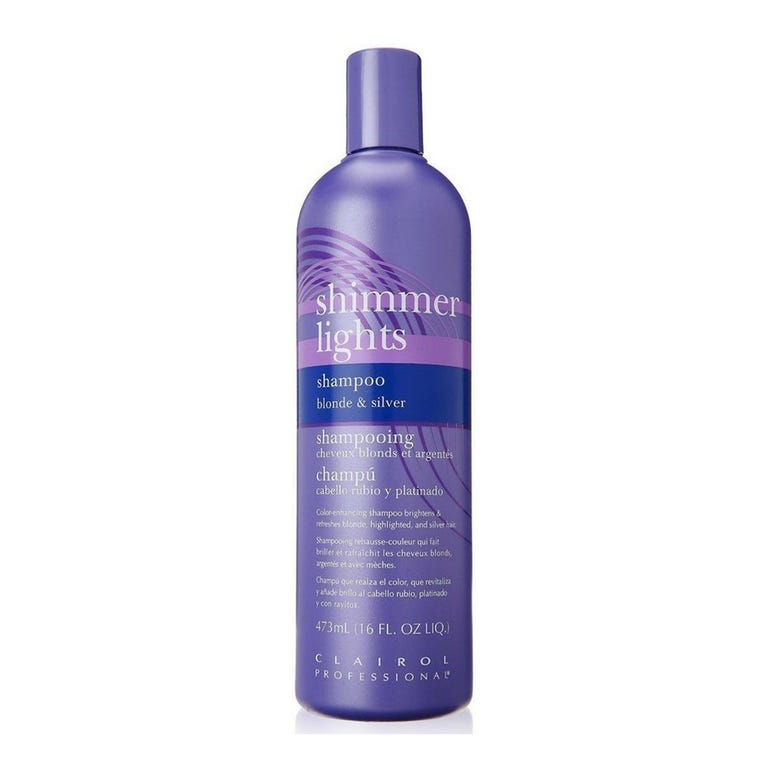 Cool off light strands with Clairol Professional's classic line of color-enhancing shampoos made for blonde 'dos. This one is seriously pigmented, so it can break even the boldest brassiness. Shimmer Lights should be the go-to for blonde and silver-headed babes aiming to keep their highlights glowing.

More: Best Shampoos make your hair softer
L'Oreal Paris EverPure Blonde Purple Shampoo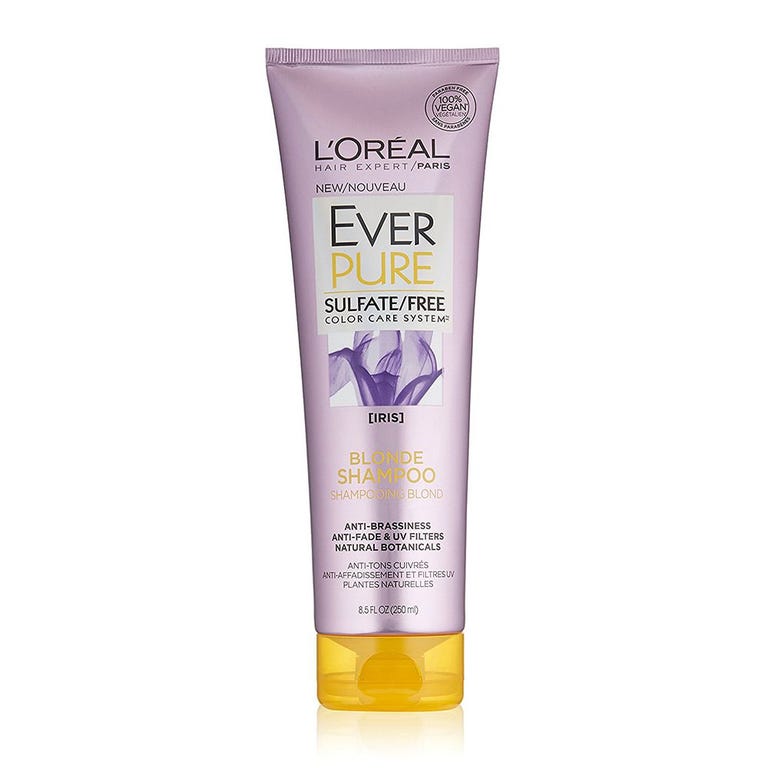 Banish your brass on a budget with L'Oréal's answer to purple shampoo. This lightly tinted wash effectively cleanses while depositing the perfect amount of purple pigment. It also smells amazing, so you can get your at-home spa vibes as you correct your color.
Oribe Bright Blonde Purple Shampoo for Beautiful Color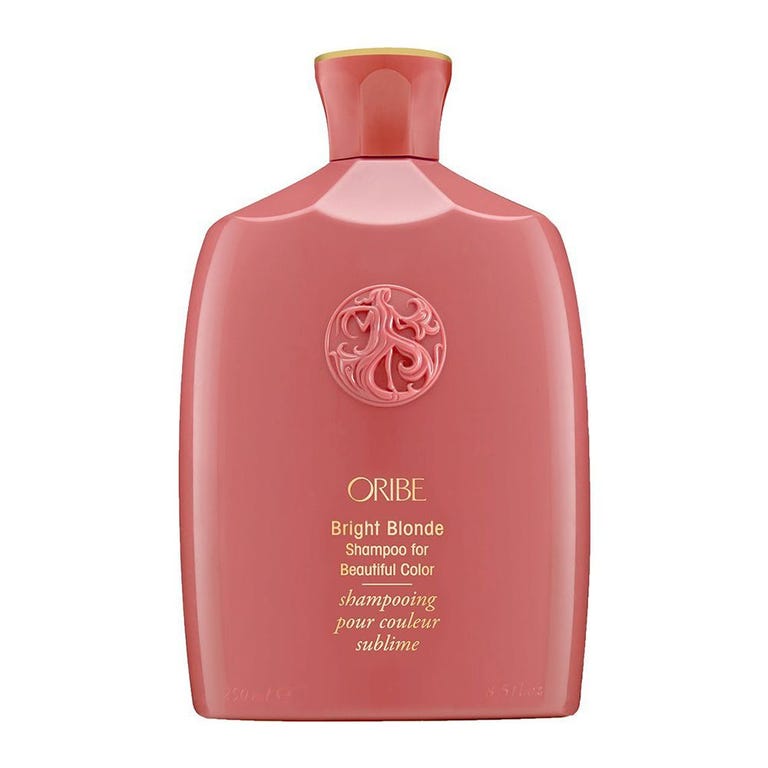 A worthy investment for color-treated strands, Oribe's violet cleanse sustains blonde better than your average shampoo. Developed to eradicate brassiness and yellow tones from strands, the paraben-, sulfate-, and sodium chloride-free formula is a go-to for daily usage, meaning highlights and 'dos last long past their predicted expiration.
IGK Mixed Feelings Leave-In Blonde Drops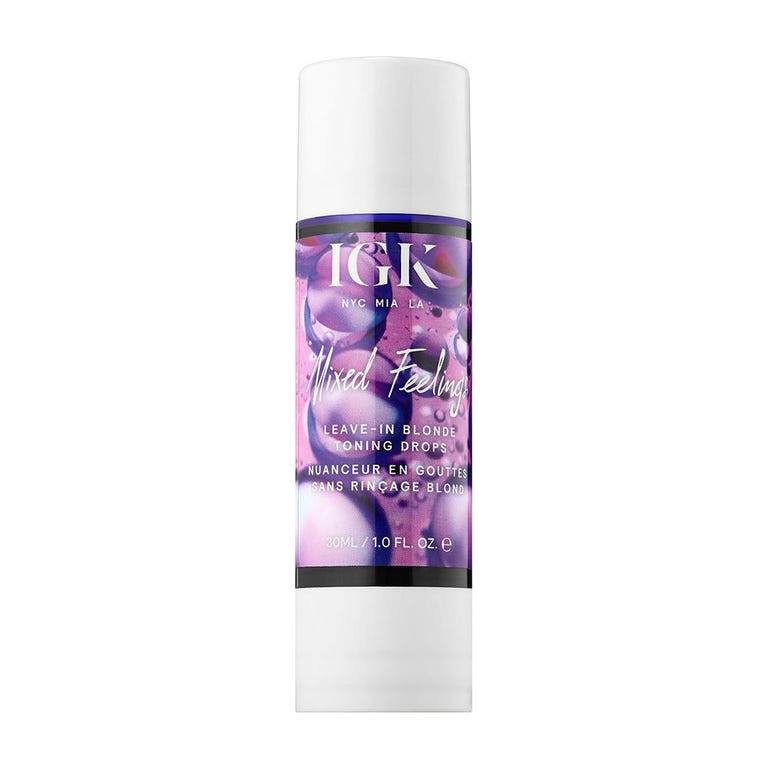 Want to turn any shampoo into the perfect purple shampoo? Scoop up some of IGK's new Mixed Feelings Leave-In Blonde Drops.

This innovative toning potion features a concentrated amount of purple pigment that transforms your shampoo (or blowout cream, glossing serum, or anything you want) into a brass-banishing, blonde-boosting wonder product. This way, you can keep the benefits of your favorite shampoo and elevate your blonde tone at the same time.
Amika Bust Your Brass Cool Blonde Shampoo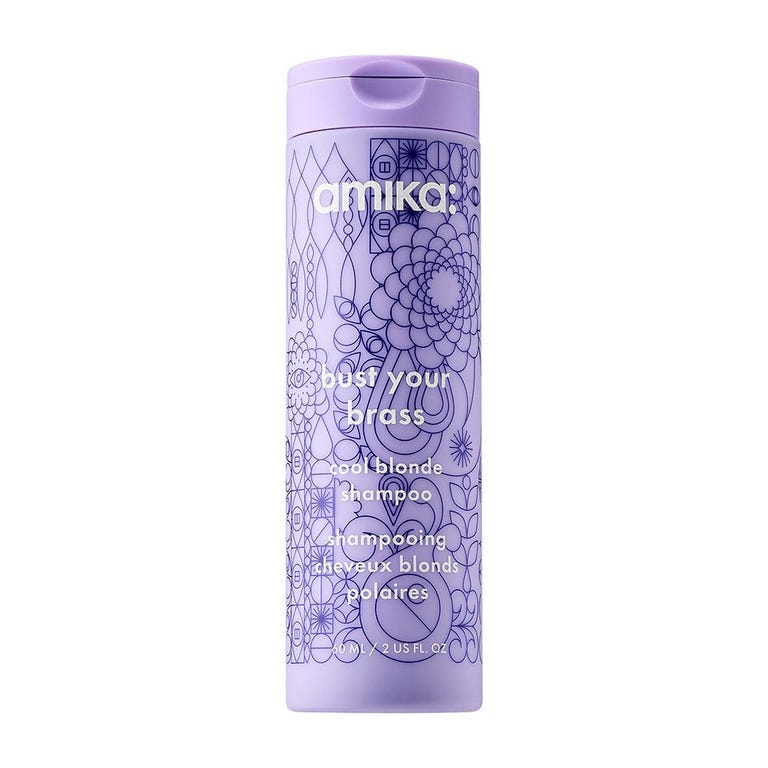 Is your blonde dull in both tone and texture? You need Amika's purple shampoo in your life. This ultraviolet toning shampoo is infused with nourishing sea buckthorn and wild cherry bark extract to bring out color, shine, and softness in all shades of natural and color-treated blonde hair.
Pravana — The Perfect Blonde Purple Shampoo and Toning Set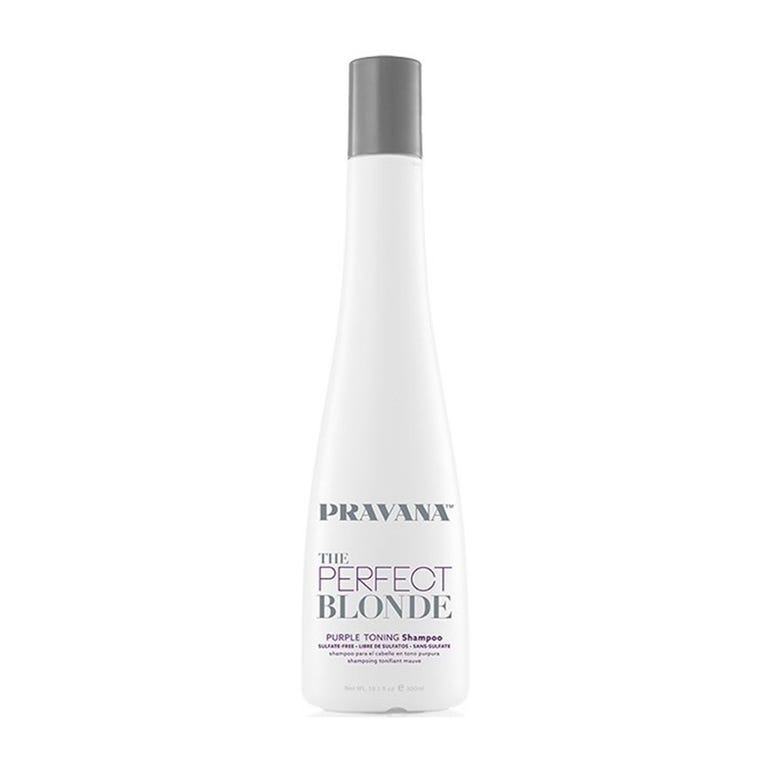 Repeated bleaching can wreak havoc on your hair. If your strands are suffering from all the magic you've used to become a blonde, you might need some Pravana.
This set comes with The Perfect Blonde shampoo, conditioner, mask, and leave-in conditioning spray that'll help you tone and tame your blonde hair from root to tip.
More: best shampoo brand for hair loss
Redken Color Extend Blondage Color Depositing Purple Shampoo 33oz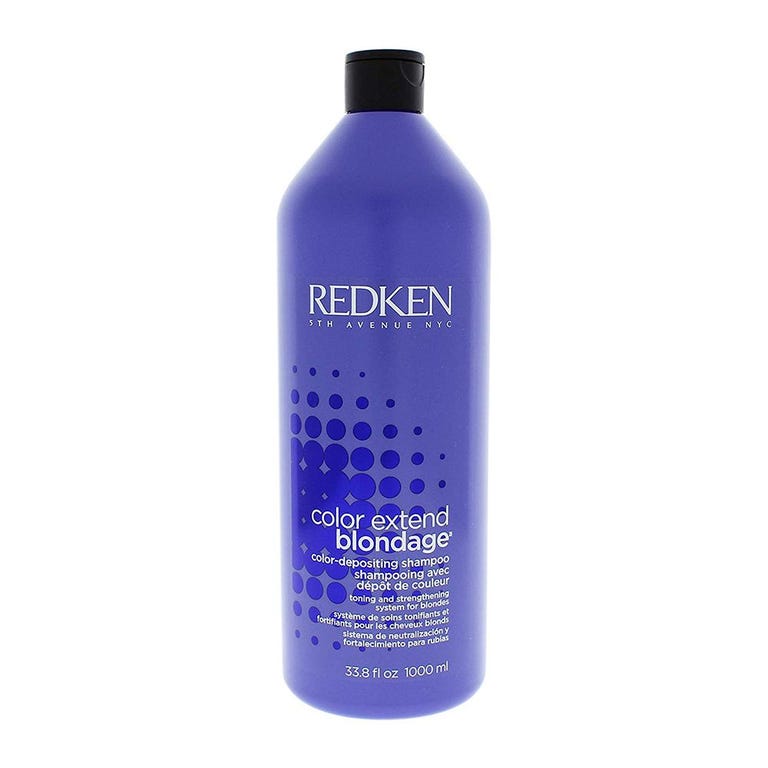 If you struggle with dryness while using a purple shampoo, try Redken's Color Extend Blondage that leaves hair soft and shiny. You'll only have to lather up once a week with this highly pigmented formula, and it also has citric acid to help repair hair at the core.
John Frieda Sheer Blonde Colour Renew Purple Shampoo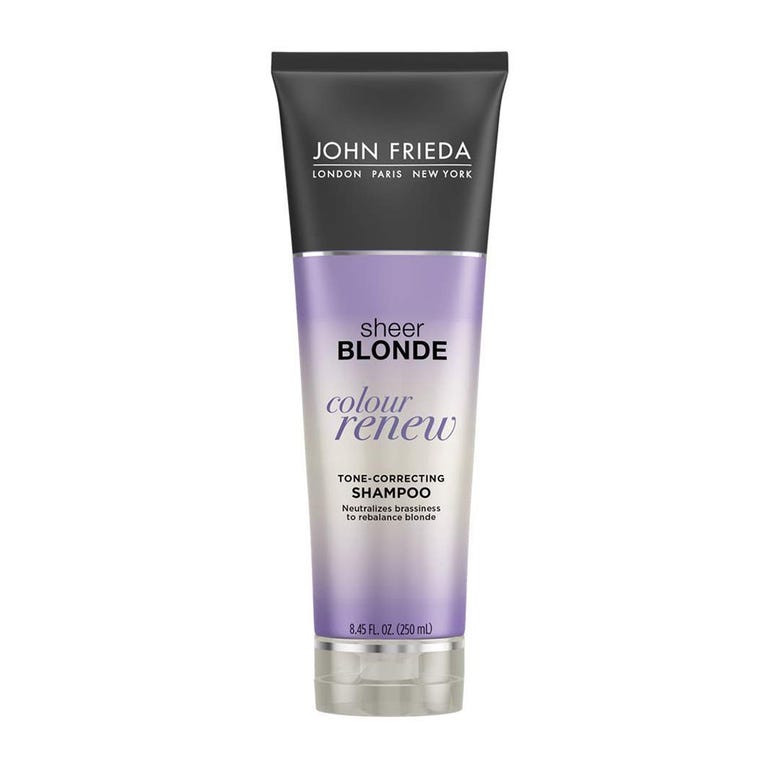 Fans of John Frieda's blonde product line should add this to their haircare collection, too. The light purple formula is gentle enough to use up to three times a week in place of a regular shampoo, and you'll see a brighter, balanced blonde after a few washes.
We recommend this one for maintaining color as opposed to correcting it.
Joico Color Balance Purple Shampoo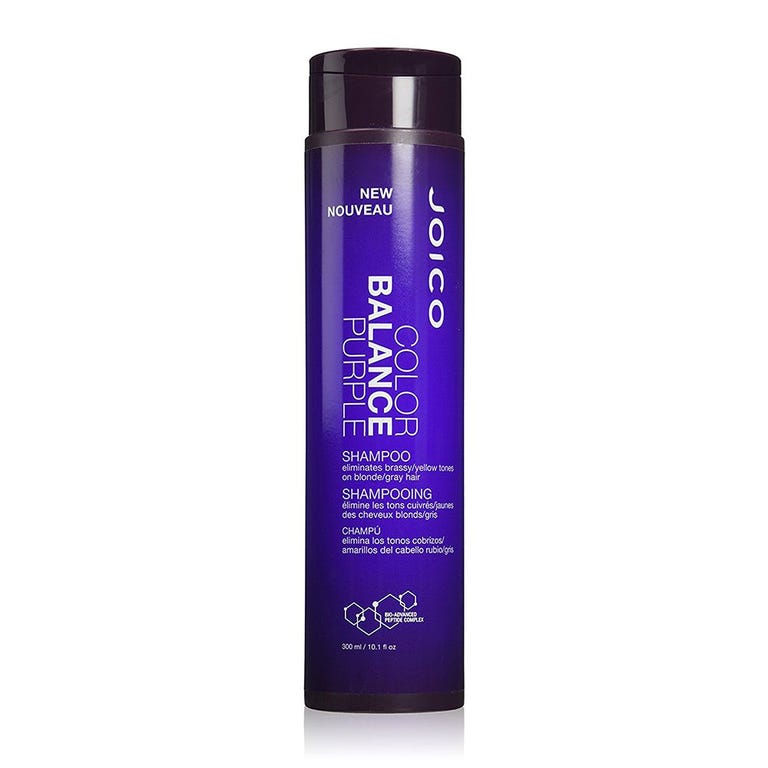 Is your brassiness leaning toward orange? Joico's purple shampoo features a violet formula to enhance both yellow and deeper orangey tones. It works immediately after highlighting services and can also be used on a weekly basis to keep up that shimmering blonde look.
TIGI Bed Head Dumb Blonde Purple Shampoo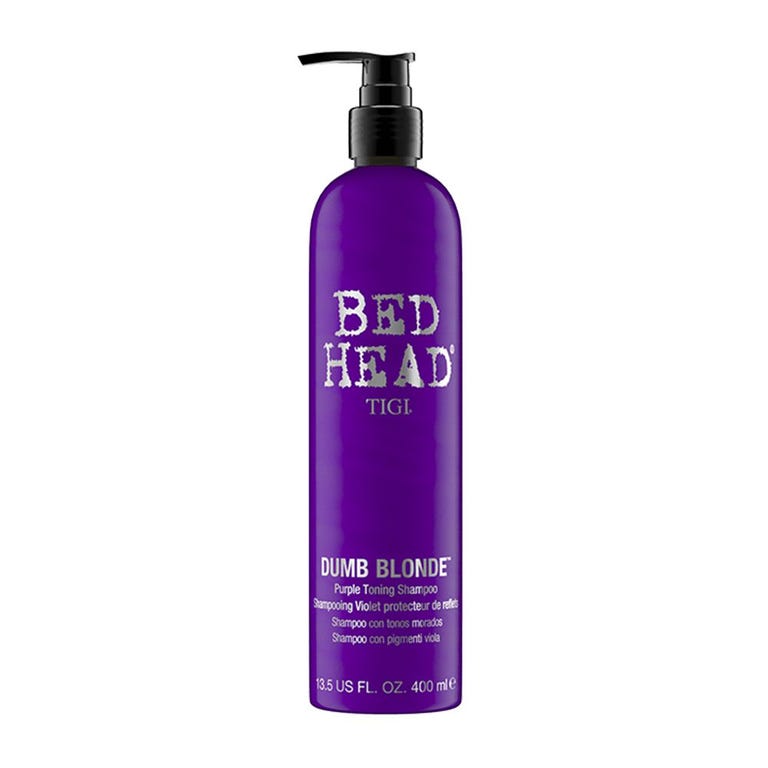 After that first day of dye, it seems like we wake up less blonde every morning thereafter. TIGI Bedhead isn't letting brassiness take over with this purple shampoo. To be used as needed, the in-shower formula should be applied and left on for one to 10 minutes, depending on user preference, for hair that's toned, cleansed, and frizz-free
Blonde Ale Brightening Shampoo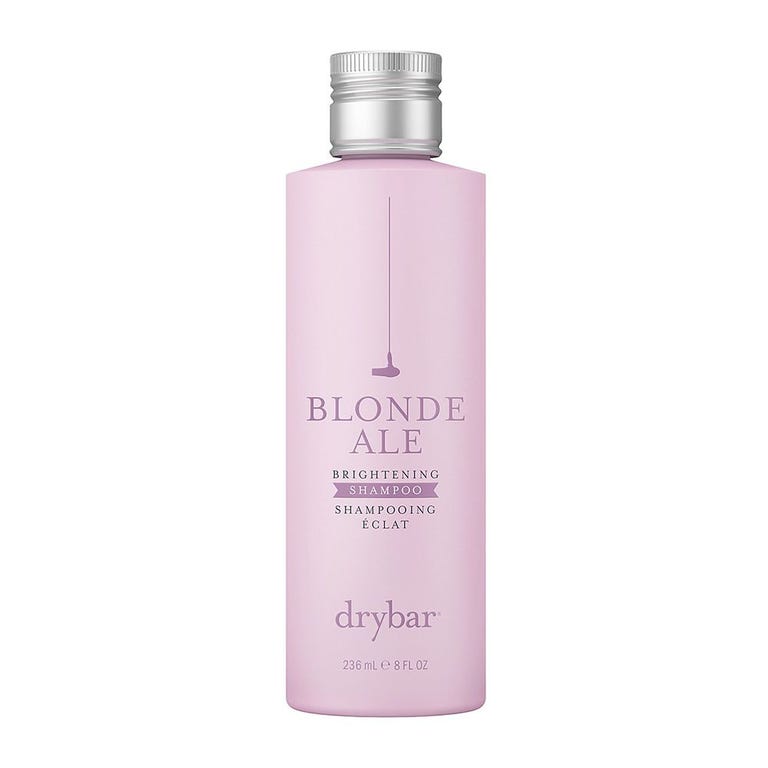 Quench blonde strands' insatiable thirst with a drink of Drybar's ale. From stick-straight to tightly coiled, this purple shampoo is safely formulated for use on any hair texture. It's rich in keratin proteins for a dose of hydration, with chamomile and lemon extracts to support blonde's fight against brass.
dpHUE Cool Blonde Purple Shampoo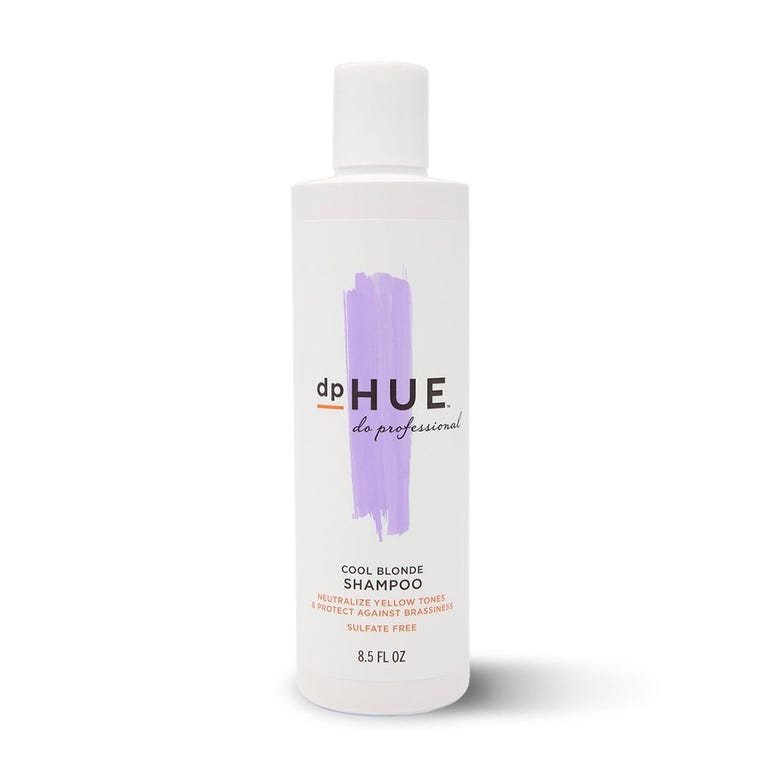 Say so long to brassiness and fade in blonde, gray, and white hairdos. DpHUE was created to cleanse and control these colors by neutralizing yellow tones to combat anything that attacks your perfect platinum blonde shade.