Samsung launch the iconic Samsung Galaxy S product line includes three members in late April with a considerable price tag: the big-screen Galaxy S10+, the Galaxy S10, and the impressively compact Galaxy S10e. The hot new smartphones were introduced alongside a groundbreaking new device — the Samsung Galaxy Fold. It can easily transform from a smartphone to a tablet,we rounded up our top 5 Samsung products. The 10th installment of the iconic Samsung Galaxy S product line from the all-new Samsung Galaxy S10 family packed with cutting-edge tech, to the budget-friendly Galaxy A6
1.Samsung Galaxy S10+ Android Smartphone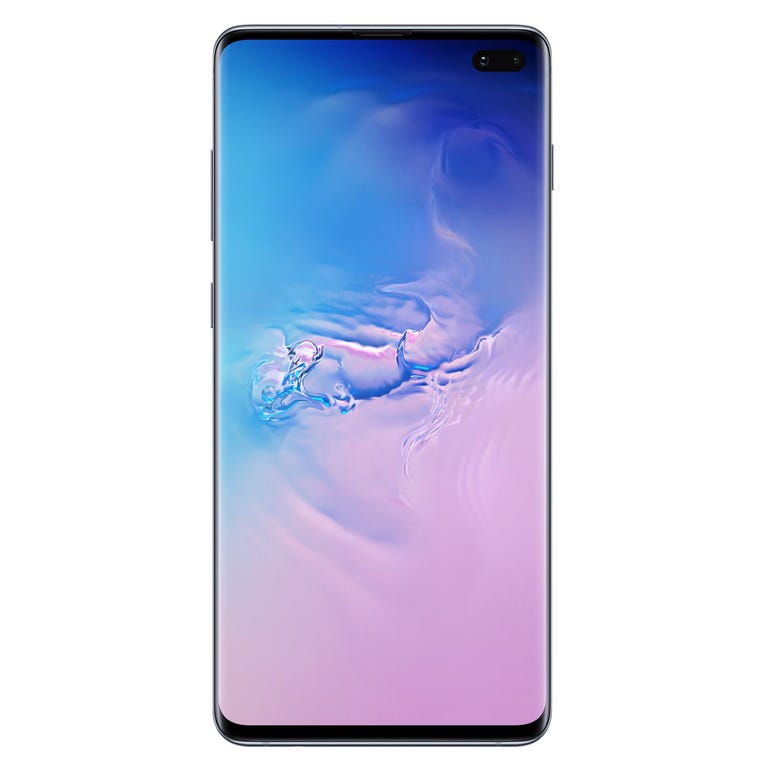 The Samsung Galaxy S10+ is the tech giant's best smartphone. It has an all-new, cutting-edge design, incredibly powerful chipset, a captivating Infinity Super AMOLED display with a fingerprint sensor underneath it, a total of five built-in cameras (three rear-facing and two front-facing ones), and a massive battery with reverse wireless charging capabilities.
the Samsung Galaxy S10+ is defined by a front that's almost completely dominated by the massive 6.4-inch display. The selfie cameras are integrated into the display panel, as opposed to sitting on top of it.The triple-camera setup of the smartphone includes a 12 MP main sensor with adjustable aperture.This gives the phone's mobile photography tool unmatched versatility.
The 4,100 mAh built-in battery supports fast wired and wireless charging. Best of all, the Galaxy S10+ also supports reverse wireless charging, allowing you to charge other compatible devices by simply touching its back.
2.Samsung Galaxy A6 Android Smartphone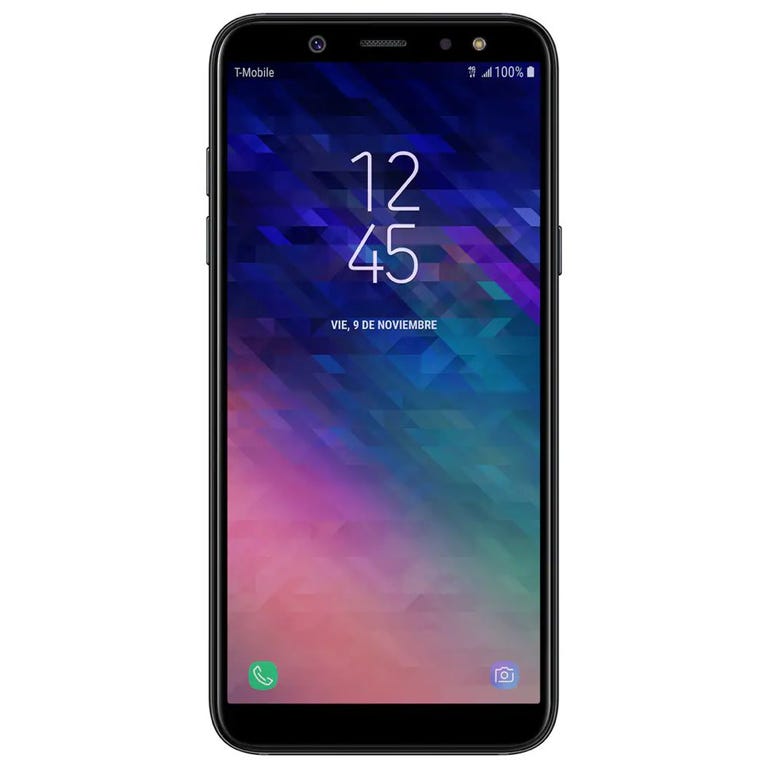 Priced well below $300, the Samsung Galaxy S6 is the best budget-friendly option worth your attention. It's elegantly designed, has a vibrant 5.6-inch Super AMOLED display, and features a capable Exynos chipset, as well as a built-in 3,000 mAh battery.
Rather impressively for a device in this price point, the Galaxy A6 also packs stereo speakers, which complement the display of the smartphone really well.
Samsung has equipped the phone with a 16 MP main camera with a bright f/1.7 aperture. The selfie camera has a sensor with the same maximum resolution — an impressive feature for a device in this price range. Most affordable smartphones have front-facing cameras with considerably lower resolution.
3.Samsung Galaxy S10 5G Smartphone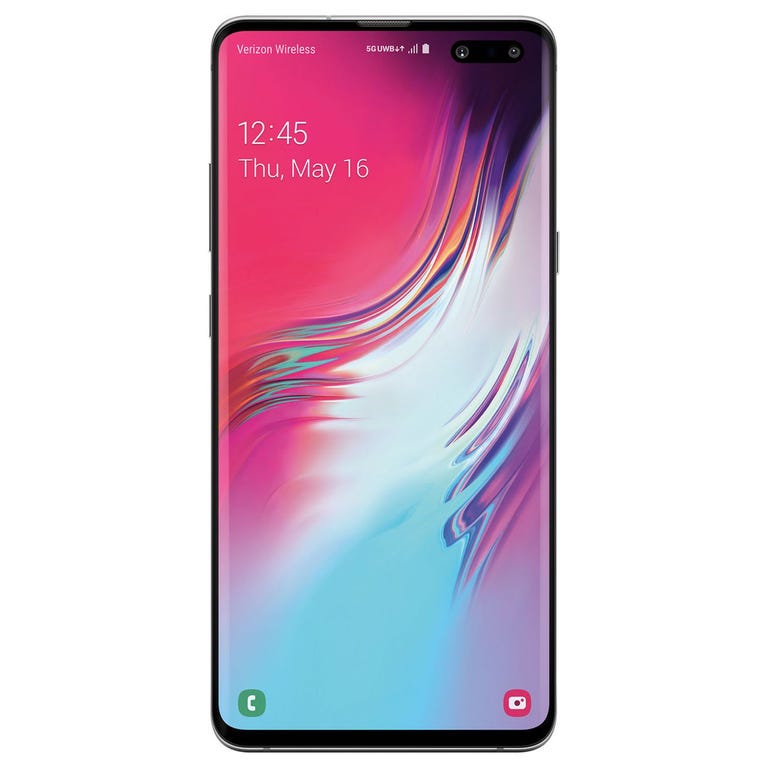 The Samsung Galaxy S10 5G is the tech giant's most feature-packed and future-proof smartphone available today. The 5G-compatible Verizon-exclusive device can reach blisteringly fast network speeds that are beyond the maximum capabilities of any competitor, as long as there's 5G coverage in your area.
Compared to the monstrously capable Samsung Galaxy S10+, the 5G has a bigger display (6.7 vs. 6.4 inches), larger 4,500 mAh battery, and four camera sensors on the back (up from three in the S10+). The advanced six-camera setup (four on the back and two in the front) of the Samsung Galaxy S10 5G has earned it a top spot in the prestigious DxOMark Mobile rankings. The selfie camera performance of the device is the best in its class.
Like all Galaxy S10 variants, the 5G packs Qualcomm's range-topping Snapdragon 855 chipset. The latter is coupled with 8 GB of RAM — enough to satisfy even the most discerning power user. You can choose between variants with 256 GB of 512 GB of expandable storage. The last one adds only $100 to the device's huge price tag, so I strongly suggest that you opt for it.
4.Samsung Galaxy S10e Unlocked Smartphone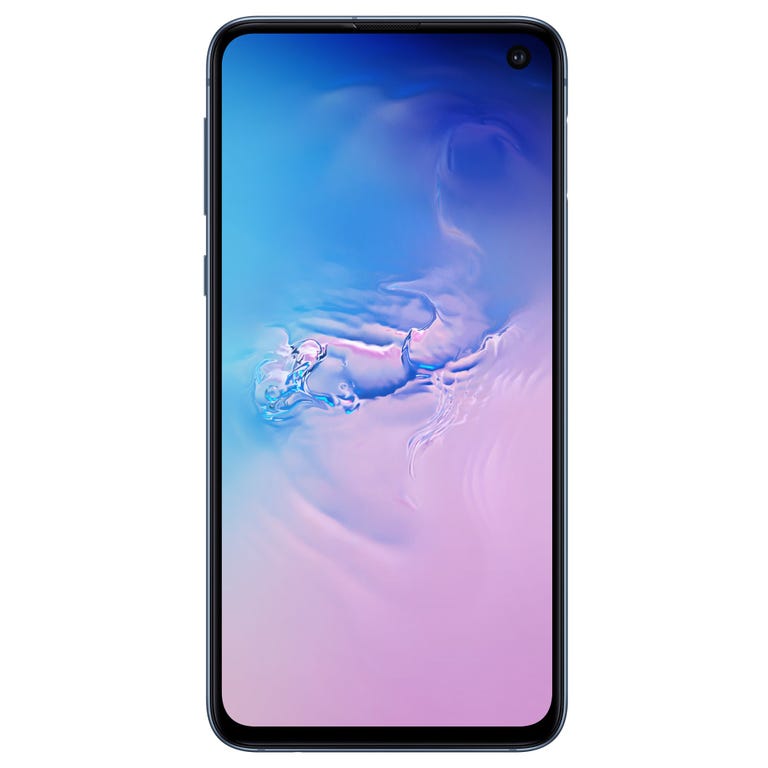 If you're looking for a feature-packed Samsung smartphone that's compact and easy to handle, this is your best option. With an almost completely borderless, 5.8-inch Infinity Super AMOLED display, the elegant Samsung Galaxy S10e is easy to operate with one hand, unlike its pricier relatives.
You can choose between variants with 128 GB or 256 GB of expandable storage. Depending on the version, you'll get 6 GB or 8 GB of RAM.Because it's considerably more compact, it has a smaller battery and a duo of camera sensors on the back — down from three on the rest of the lineup. It lacks a fingerprint sensor under the display, too. Instead, it has one embedded into the power button on its right side.
5.Samsung Galaxy Note9 Phone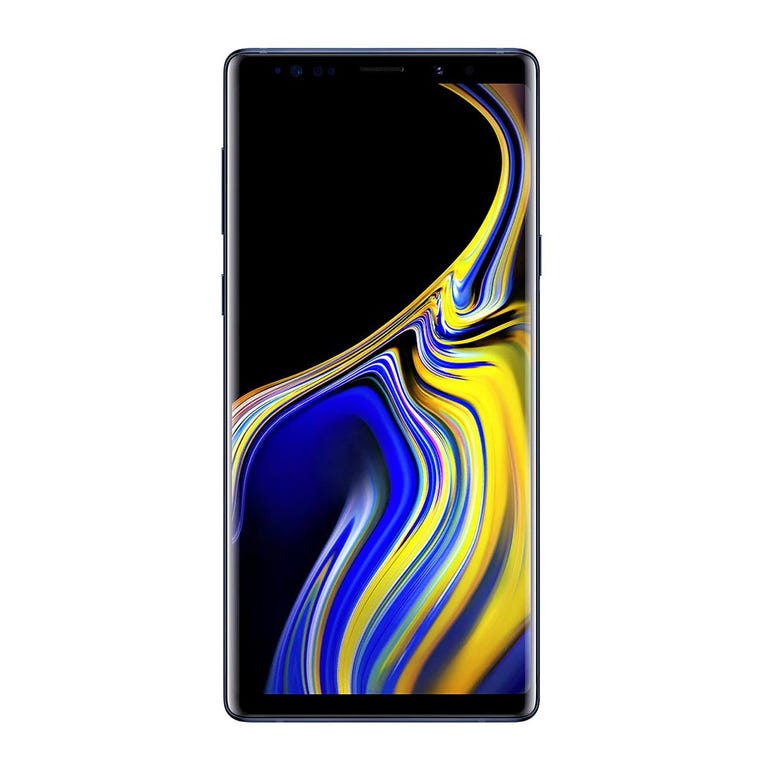 Samsung's Galaxy Note9 is the most productive smartphone the tech giant has to offer. It has an ultra sharp 6.4-inch Infinity Super AMOLED display, a massive battery with excellent endurance, an S Pen stylus with Bluetooth connectivity, and a powerful software suite that's yet to be matched by any competitor.
The Samsung Galaxy Note9 has an AI-powered camera setup with two optically stabilized sensors (a wide-angle one with dual aperture and a telephoto one). The rest of its key features include wireless charging, expandable memory, a fully waterproof body, built-in stereo speakers tuned by AKG, and a standard audio jack. You can secure the phone with a fingerprint or an iris scanner.
Note: Before purchasing an unlocked smartphone, check carefully if it's fully compatible with your preferred carrier. Samsung product's unlocked Galaxy S and Galaxy Note offerings are compatible with all major carriers in the United States.
Read more: