Overview
Costumes for Santa is coming to our site with an abundant sleigh full of festive items. Add Christmas costumes to your shopping list for the entire family. There is so much more to Christmas outfits than just Santa suits. They provide a range of Christmas Costumes such as : Elf outfits, Mrs. Claus costumes, as well as Santa boots, Santa beards, and other Christmas accessories. They would be perfect for any holiday event.At Costumes for Santa you can find any costumes to fit fit every budget and Santa size! Give our elves a call and they will help you find the perfect Santa outfit. Every Santa costume and Christmas accessory on our web site is available in our warehouse for immediate shipment.
Visit website Costumes For Santa.com
Free Shipping within the USA on all orders $200 or More – Now through July 1st.
High quality product at reasonable price
Great customer service
Fast delivery
Santa costumes are made with the finest materials to give the professional Santa Claus years of comfort and durability.
Costumes For Santa Bestseller
The Santa Express Package
price: $580.00 each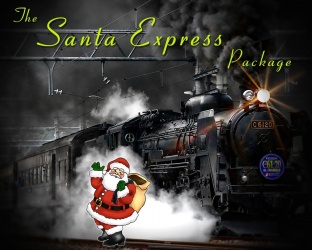 Exclusive offer for "Santa Express" Package! This package includes everything Santa and his helpers need for their ride on the Santa Express train.
Yak Hair Wig & Beard – attached mustache
$450.00 each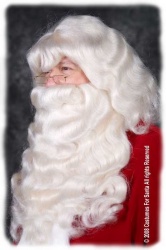 This Yak Hair Wig and Beard set is the finest Santa head wear available. 100% Yak hair, extra full, but light weight and easy to wear. Has a matching attached mustache. A skin top makes this set completely realistic. Adjustable cap size to fit all.
Designed for years of use. This set will last a long time with proper care.
Velvet Mrs. Claus
$185.00 each
Santa's most valuable helper!
Made of exquisite quality dark red velvet with a luxurious white long hair plush trim. Zipper in back.
Read more: