Apple Watch Series 4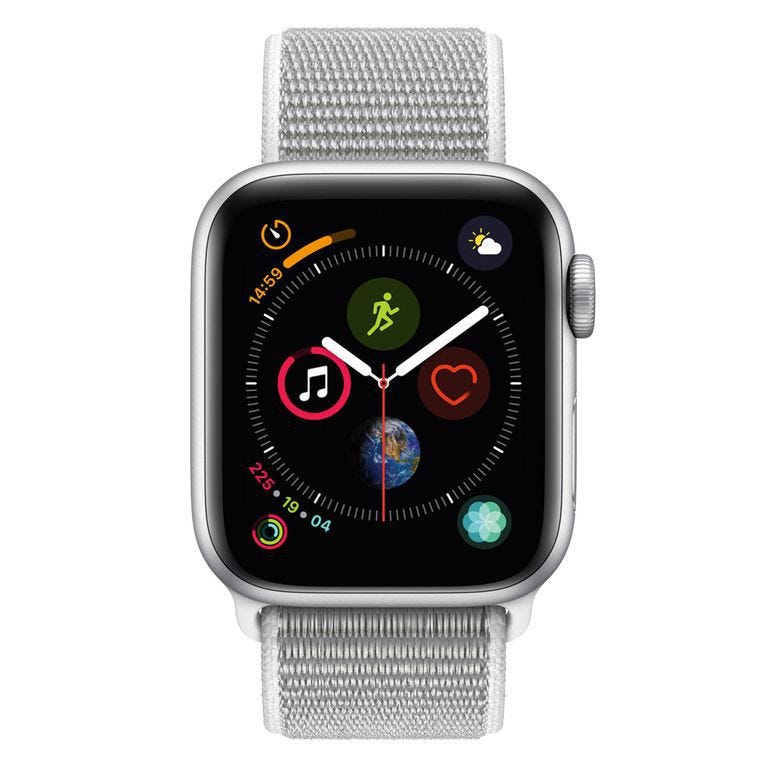 The Apple Watch Series 4 is the best fitness tracker on the market today. Aside from its elegant design and intuitive user interface, the built-in GPS will precisely keep track of your outdoor activities while an ultra accurate ECG-capable heart-rate sensor will keep you in the zone.
With optional cellular connectivity among its key features, the latest Apple Watch allows users to take a break from their iPhone during their workouts. The display of the watch is also the best in the business — it's bright and easy to navigate even under direct sunlight.
Casing options range from aluminum and stainless steel all the way to ceramic in the Edition models. There's an excellent selection of Apple-made and third-party bands to help you customize it. There are many variants to choose from, including Apple's collaborations with Nike and the fashion house Hermès.
The Apple Watch Series 4 has received high review ratings from the likes of CNET, The Verge, and Wired, among many others. Editors have noted that the watch has a great set of easy-to-use fitness-tracking features.
Samsung Galaxy Watch Active Smartwatch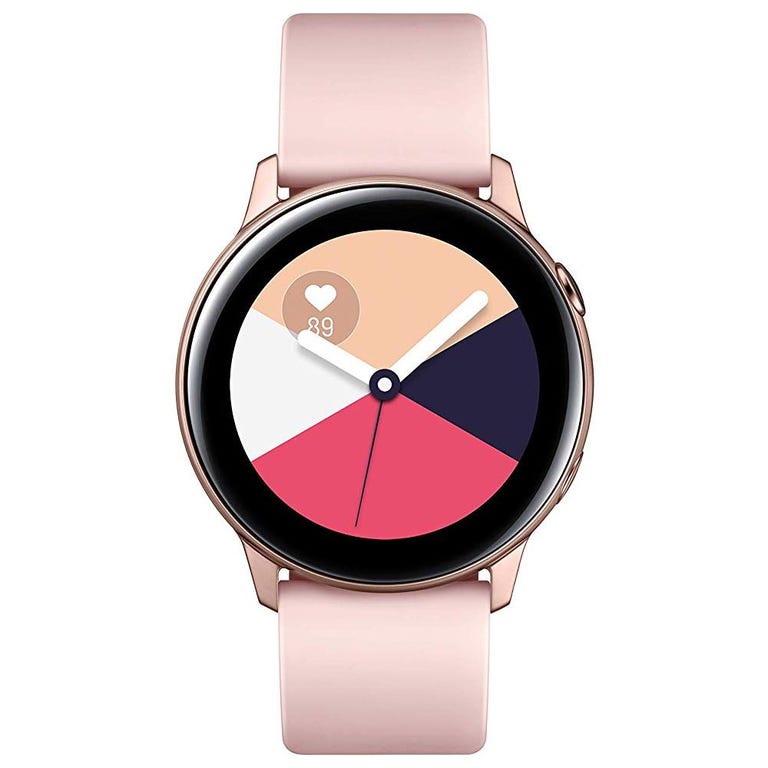 If you're an Android user, then the all-new Samsung Galaxy Watch Active should be your go-to. It's elegant and lightweight, yet packed with a host of health- and fitness-tracking features, presented via an intuitive user interface. The Watch Active will not only track your workouts and activities throughout the day, but also the quality of your sleep, thanks to a high-quality heart rate sensor.
The Galaxy Watch Active has a fully waterproof, swim-friendly design. With an elegant and lightweight 40-millimeter case, it's Samsung's most comfortable smartwatch to date. Its case is available in black, silver, green, and rose gold.

Fitbit Inspire HR Fitness Tracker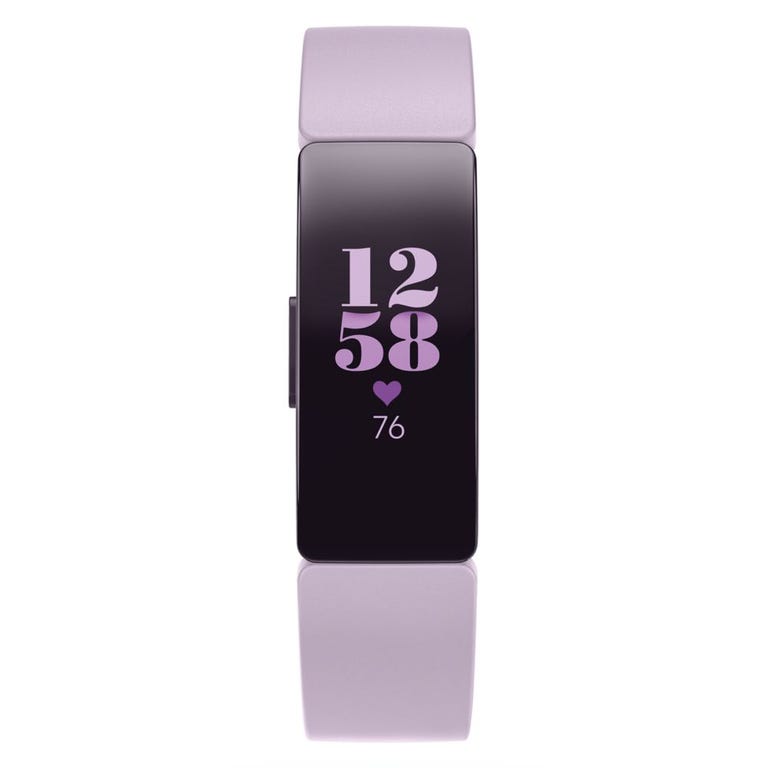 Priced at less than $100, the all-new Fitbit Inspire HR is the best pick for budget-conscious buyers available today. It has an elegant design, continuous heart-rate tracking, a fully waterproof body (it's water-resistant up to 50 meters), up to 5 days of battery life between charges, and the ability to keep tabs on the quality of your sleep. Equipped with an OLED touchscreen, the Inspire HR is also easy to use.
If you want, the gadget will send you notifications from your smartphone, ensuring that you never miss an important email, text, or app alert — even during an epic workout. As expected from a Fitbit product, the Inspire HR will present all the fitness data it collected in an intuitive mobile app.
Fitbit offers the Inspire HR with a black or a lilac case, along with several band options to customize the device to your liking.
In case you're shopping on an even tighter budget, consider the Fitbit Inspire instead — it drops the heart-rate sensor for a considerably lower price tag. But we highly suggest that you spend a little extra for the HR model.
Withings Steel HR Hybrid Smartwatch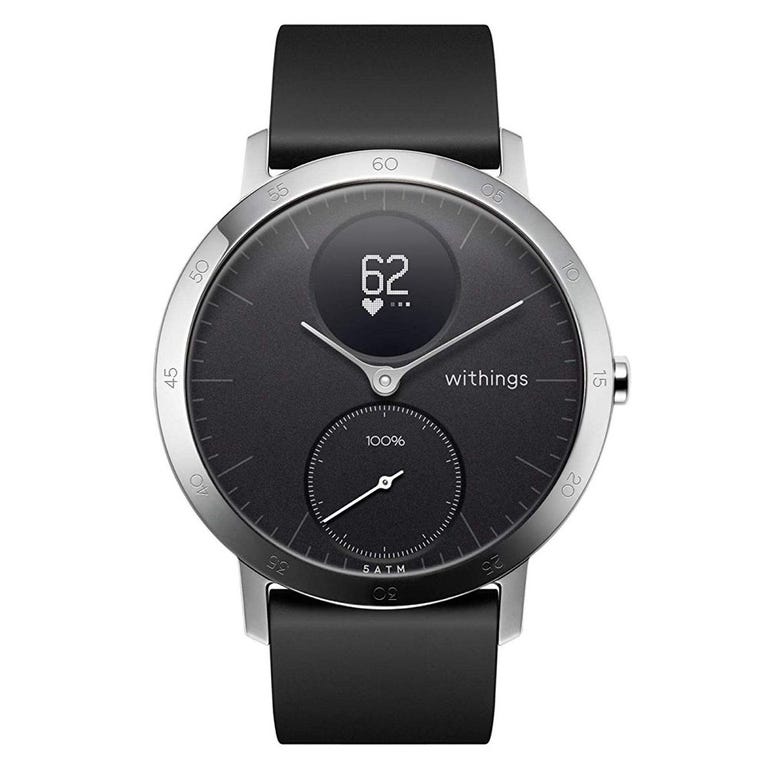 The Withings Steel HR is a classic-looking stainless steel watch with a great set of fitness- and activity-tracking capabilities. They include continuous heart-rate monitoring via a built-in sensor, as well as the ability to automatically keep tabs on your exercises and sleep patterns.
The watch has a handy circular display that's integrated into its dial. It will display essential fitness-tracking data and smartphone notifications without being too distracting. The Steel HR can last up to 25 days between charges.
The elegant timepiece is water-resistant up to 50 meters, so you can go swimming with it. It is available with a 36- or a 40-millimeter case in black, silver, or gold. Each variant is available with a black or a white dial.
Fitbit Versa Smartwatch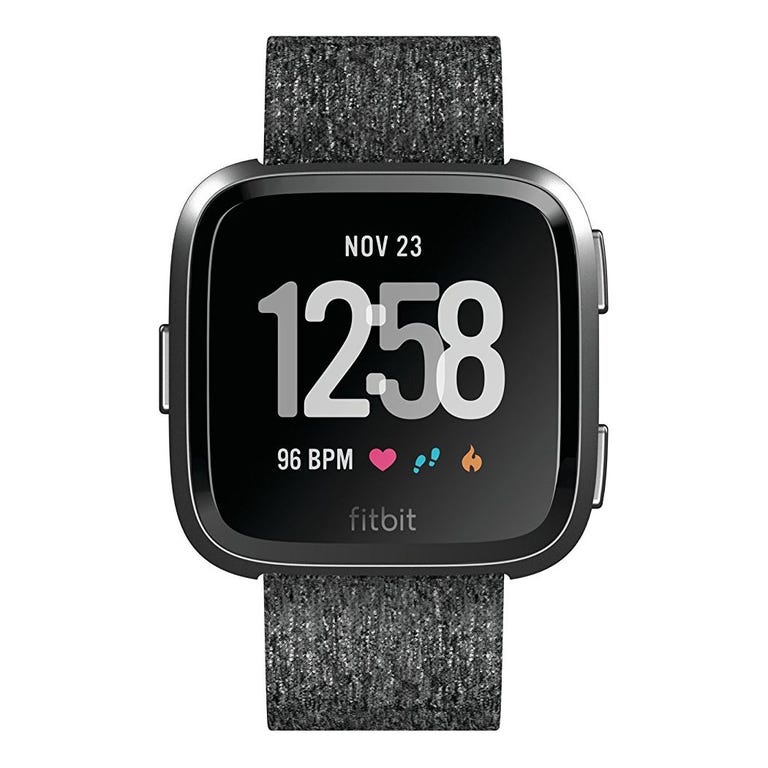 The recently announced Fitbit Versa is the company's best-looking, most user-friendly smartwatch to date. Its metal case is available with a silver, black, or charcoal finish, and you can easily customize the watch via standard interchangeable bands.
Its fitness-tracking features include a built-in heart-rate sensor, a waterproof body (up to 50 meters), and the ability to offer guided workouts. The device has up to 4 days of battery life.
Compared to the pricier Fitbit Ionic smartwatch, the Versa lacks built-in GPS. A variant of the watch with an NFC chip for making contactless payments is available for $30 extra.
Reviewers from Engadget, PC Magazine, and Wired have given the Fitbit Versa high marks for its blend of user-friendly design and solid features. They also noted that the gadget is attractively priced.
Fitbit also launched an even more affordable variant of the fitness tracker, dubbed Versa Lite. It lacks the ability to guide you through workouts and store music, but it starts at $160, compared to $200 for the regular Versa. In addition to silver and black, the Fitbit Versa Lite is also available in eye-catching colors that include blue and purple.
See more smart products in here