It's lit: 8 flameless candles that safely spark joy
No mess, no stress.
Beachcrest Home Vanilla Flameless Candle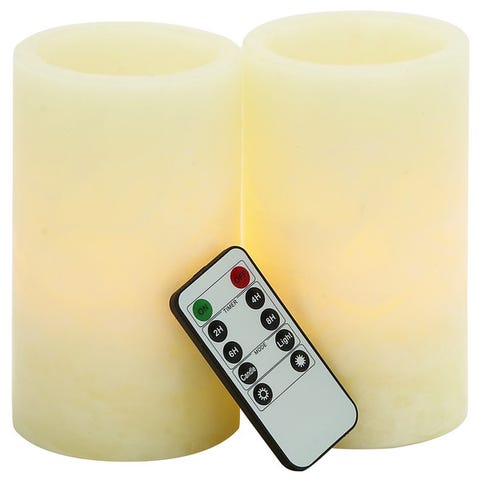 $32 for set of two
BUY NOW
Place this scented set by your entryway or even up on a tall surface to further your home's ethereal vibe. Since these candles are conveniently remote-controlled, you won't have to fuss with turning them on and off manually. Set them to flickering mode or use them as a regular light to help enhance the mood — their soft vanilla fragrance doesn't hurt either!
Also check out Candle light dinner in mumbai
Divine LEDs Stunning Flameless LED Tea Light Candles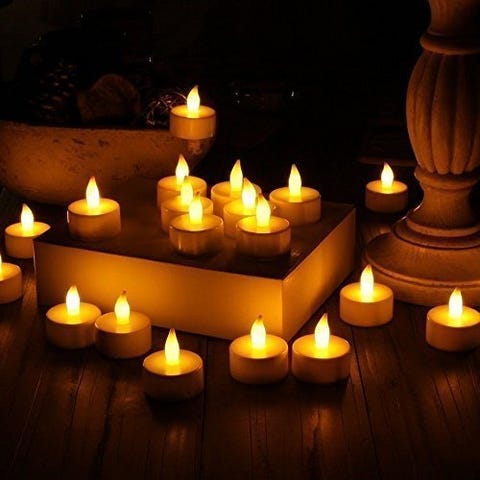 $12
BUY NOW
You can probably burn up a pack of tea lights in just one sitting, and keeping your eye on them all night takes all the fun out of any social function. Keep your treasured votives out for permanent display with this set of 24 battery-powered tea lights. Over 100 hours of no-stress flickering makes this pick a user favorite and a must-have for your next party checklist.
Pottery Barn Premium Flickering Flameless Wax Pillar Candle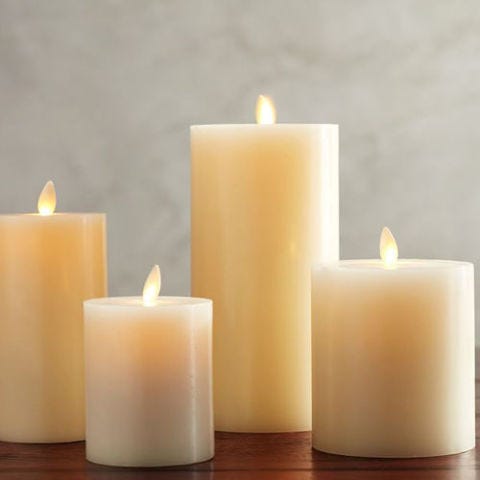 Flameless candles are certainly convenient, but they're best for setting out of the way for a subtle, peripheral glow. However, these picks from Pottery Barn are nearly fit for centerpiece arrangement — their gently swaying faux flames are nothing short of mesmerizing.
Luminara Birch Pillar Candle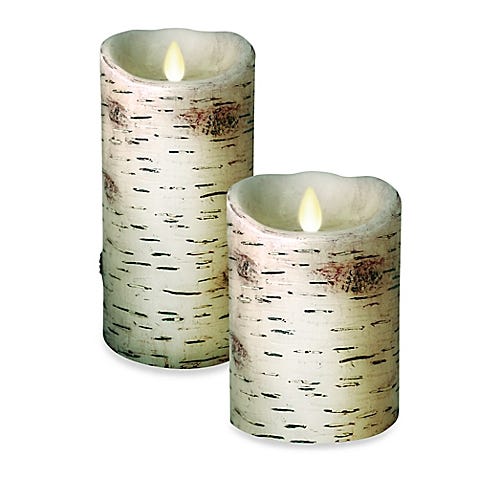 An ideal pick for a woodland-themed hurricane glass display, these birch-patterned pillars lend a rustic-cabin ambiance to the home.
Kirkland's Ivory LED Flameless Pillar Candle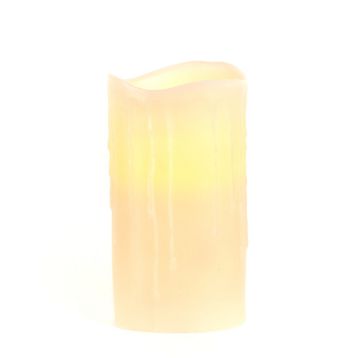 While traditional candles have a limited lit lifespan, this LED-powered alternative softly flickers, and displays a dripping wax exterior that keeps an near-authentic look. These are great to place on the mantel, bookshelf, or nightstand to illuminate those nooks and crannies where a regular candle can't go.
Luminara Real-Flame Effect 8-Inch Battery Operated Taper Candles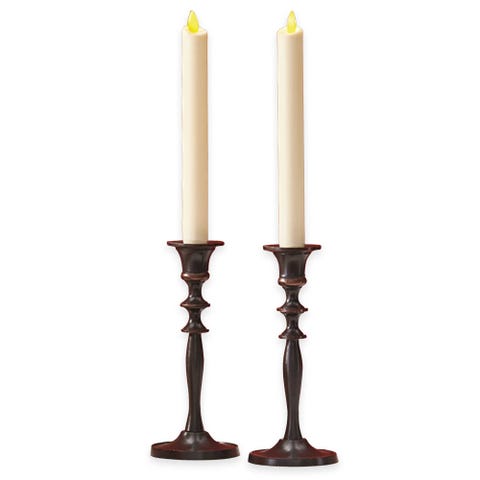 Regular tapers give an oh-so-elegant edge to the dinner table or workspace, but need to be carefully watched to prevent dripping wax from staining your surfaces. Opt for this battery-operated pair instead, allowing you to host a candlelit dinner any night of the week. Plus, they fit into any regular taper holders that you already have on hand!
Target Set of 3 Flameless Pillar Candles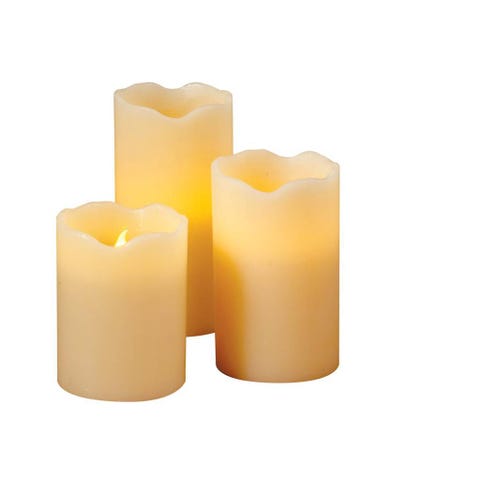 We love the idea of filling an empty fireplace with candles in the off-season, however, the mess and stress makes it nearly not worth it. Buy this waxy, softly-scented set of three in multiples to create an faux glow in your alcove that looks just as magical as the real thing.
World Market Flameless Outdoor LED Pillar Candle Collection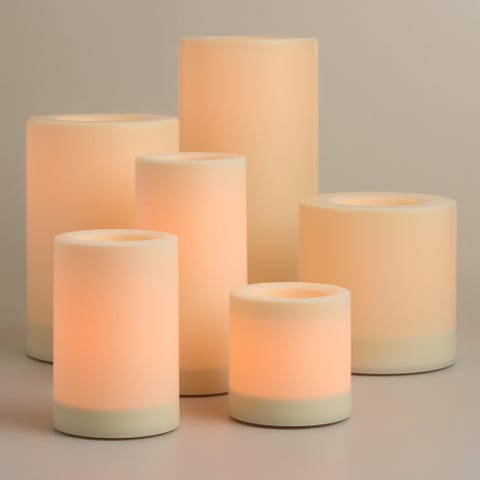 If string lights aren't your thing, and a fire pit is simply impractical, add the right amount of atmosphere to your patio with these outdoor-approved LED pillar candles. Their five-hour timer keeps your gathering illuminated, even if a strong gust of wind or passing shower rolls through.