SACHAJUAN Hair Wax
If you're not familiar with the Swedish haircare brand SACHAJUAN, you'll be thanking us for this recommendation! This non-greasy hair wax will give you the styled look you want, while also making it look better than ever thanks to the brand's Ocean Silk Technology (developed from sea algae) that reboots your locks for strong and hydrated hair. Just a dime-sized amount will give your hair a healthy shine, serious hold, and stellar volume.
Bumble & Bumble SumoClay
Fine hair can be tricky when it comes to styling products. You want something that holds your hair, without too much of a greasy effect to keep it looking thick and natural. Hello, SumoClay!
OK, so technically this might not be considered a wax because it's a clay — but pomades, clays, and waxes are all related. The kaolin clay gives a great smooth, super matte finish (perfect for fly away hairs!), while babassu oil counter balances with conditioning. Providing texture, without weighing your hair down, SumoClay gives a good gritty-yet-natural look that any rugged man can get with. Plus, it gives your hair a bit of volume, too!
If you need a bit more moisture, we'd suggest using a tiny dab of styling cream for a next-level flawless look. While it's not the cheapest product out there, it's definitely effective.
Saturday's Surf NYC Wet Wax
Wet wax is perfect for dudes with unruly hair that are looking for a sleek and polished look. Why not use a gel, you might ask? Your old-school gel with harmful chemicals and a high concentration of alcohol has a tendency to dry out your hair, preventing it from getting the moisture it needs, while also clogging your hair follicles, leading to dandruff and possible hair loss (yikes!).
Wet wax gives you that same effect, and it's petroleum-free! Water-based and easy to wash out, Saturday's NYC wax will help moisturize your hair and promote thicker hair growth with hydrogenated castor oil, all while keeping your hair looking oh-so-slick. Avoid the gel crunch with wet wax, and you'll kick back with the perfect slick-back.
Hanz de Fuko Sponge Wax
When you have a good length of hair on your head or a nice wavy texture, going for a lighter hold is best to moisturize your locks, without taking away from your natural hair texture. This creamy and lightweight wax is great for giving you some control over your hair for a healthy look that's not too overdone.
Along with the expected beeswax, this Sponge Wax includes jojoba seed oil, castor oil, and eucalyptus extract for smooth, hydrated hair, while also giving you just the right amount of hold to prevent your hair from looking wild. True grooming gurus might mix this wax with a stronger, more matte wax for the perfect balance of hold with a super soft touch.
Blind Barber 60 Proof Hair Wax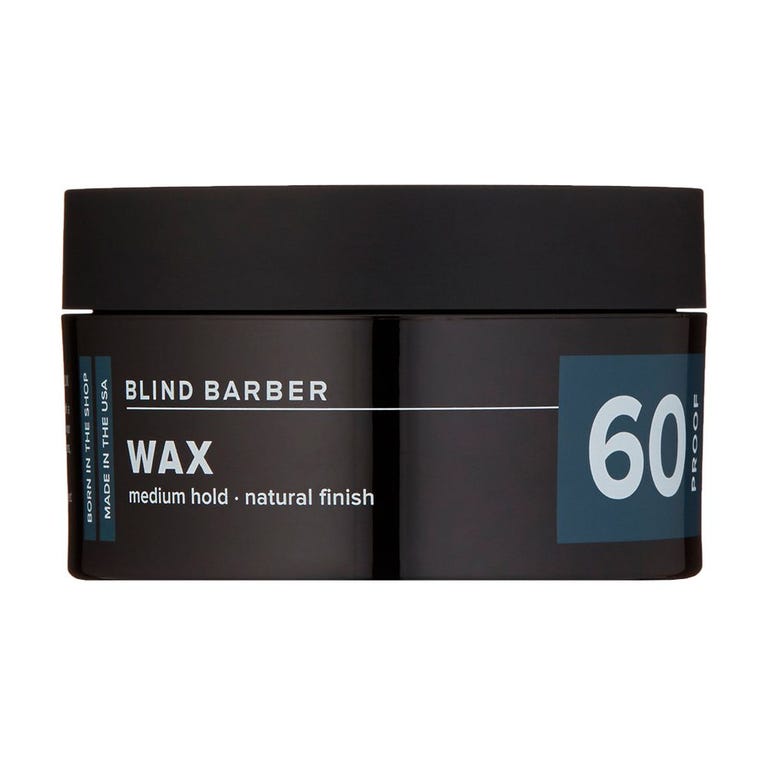 The coolest barbers behind the hit barbershop-meets-speakeasy also make some noteworthy hair wax. Seriously, the product is so good it even made MLB superstar Bryce Harper want to get in on the action as a partner! Unlike other hair waxes, it has a softer, more natural hold and little shine.
Ladies have their no-makeup makeup look, and now guys can have their no-hair-product product look — you'll have tamed locks that you can actually run your fingers through!
Separation Workable Wax
This matte wax takes the top spot for being the Goldilocks of hair wax. With just the right amount of hold, no greasy texture, and the ability to work well with all hair types (we see you, fine-hair folks!), your hair will stay polished, yet flexible — for a killer price. This affordable medium-weight wax has us seriously questioning some of our other favorites that are priced at almost double the cost!
One key ingredient found in this bad boy is beeswax. Most waxes will have this natural ingredient, which has antioxidant properties with long-lasting hold.
They say you catch more bees with honey, but we like to think you'll catch more hunnies with this hair wax.
American Crew Fiber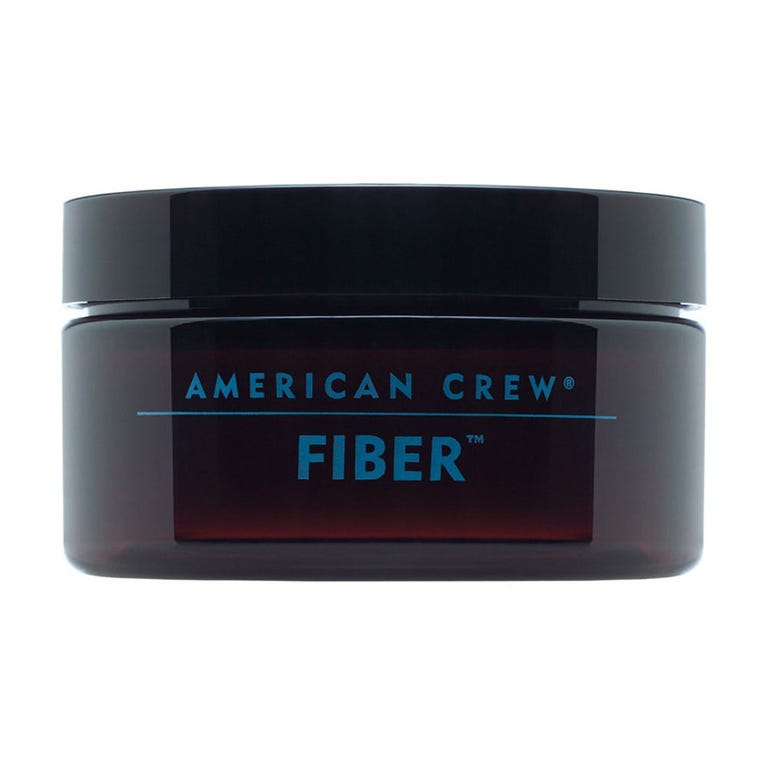 Fiber isn't considered a wax, but it gives that same stronghold to your hair, but with less of a shine. Fiber will make your hair appear thicker and fuller while controlling shorter hair into a styled look.
As a clay or a paste, guys seeking a natural-looking coiffed hairstyle will be impressed to see this killer product last all day long.