Harry Potter Makeup Brush Set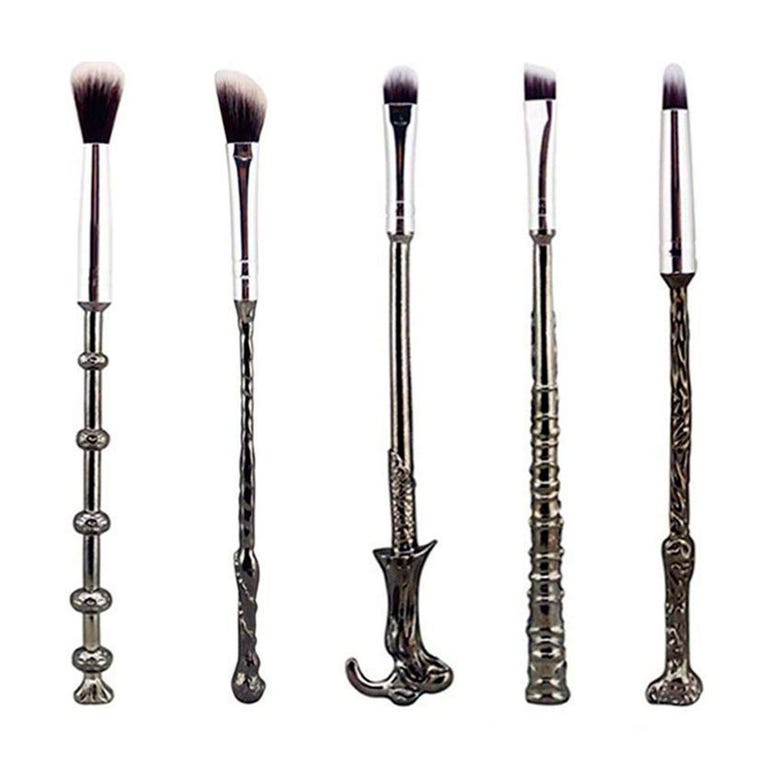 Turn a daily makeup application into a magical experience with these brushes. Each end is a replica of a wand from the Harry Potter series.
'Harry Potter' Sorting Hat Ceramic Mug
They'll find out which house they're destined for the next time they pour their tea or coffee. These mugs reveal one of the four houses once the ceramic is warm.
Kano Harry Potter Coding Kit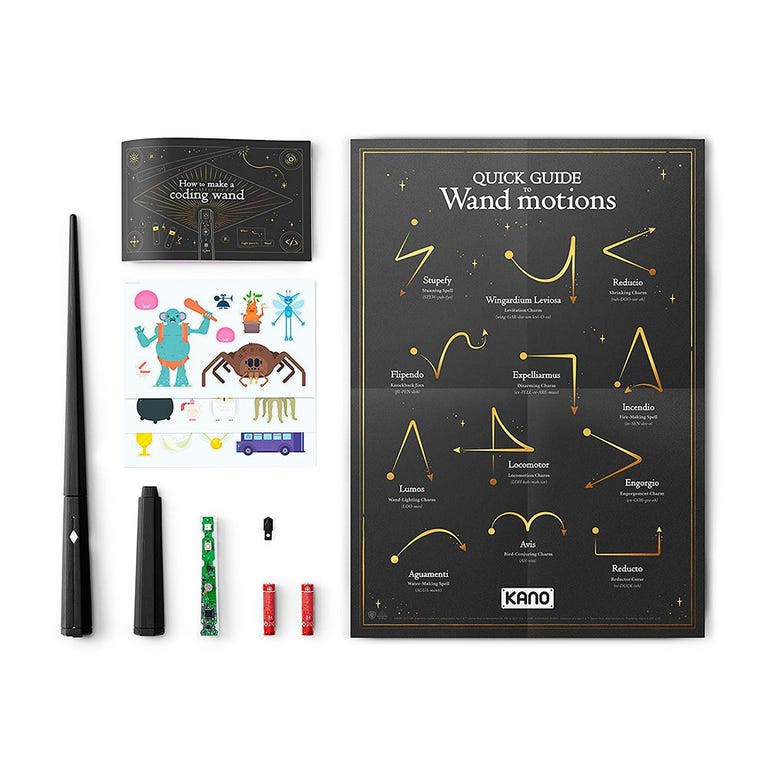 Build your own wand and learn how to code magic with over 70 step-by-step creative challenges. Wave your wand and instantly make feathers fly, pumpkins grow, and more, right on the screen — tablet not included.
Chocolate Frog
You can never have enough chocolate frogs because each one comes with a random Famous Witches and Wizards Card. And let's be real, everyone loves some chocolate.
Hogwarts Crest Candle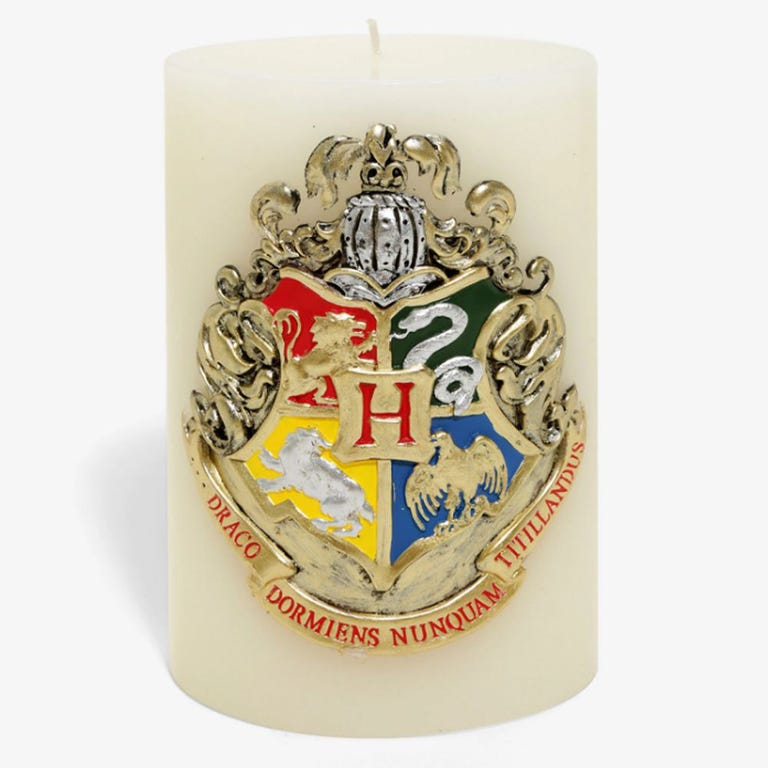 "Happiness can be found in the darkest of times if one only remembers to turn on the light light a candle."
Platform 9 3/4 Pillow
Add some magic to your couch or chairs with this ultra soft pillow.
Hogwarts House Crest Socks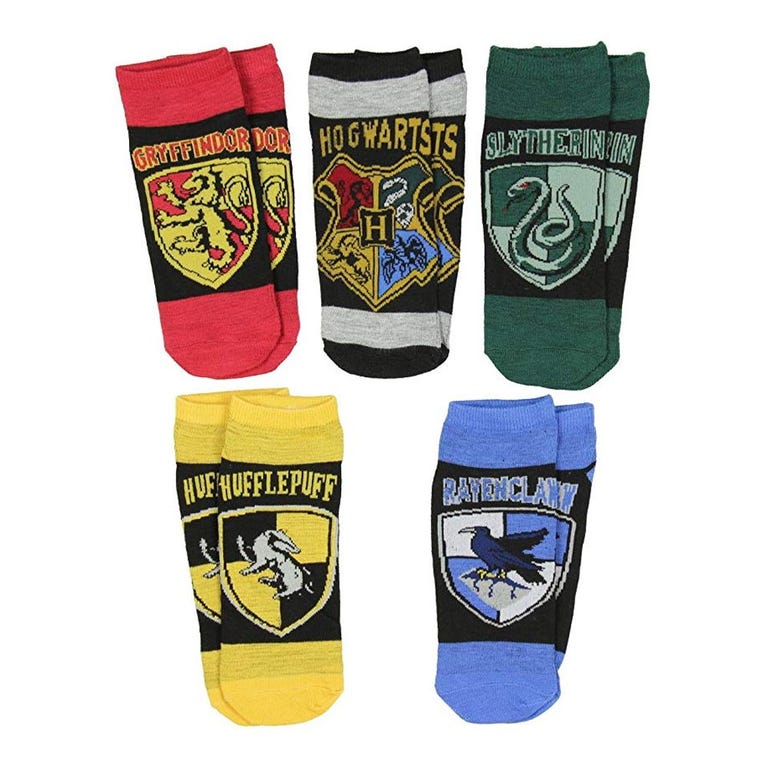 Show your house pride with these Hogwarts crest socks. The ankle-cut socks fit shoe sizes 4-10.
Flying Key Jewelry Hooks
Just as they protected the Sorcerer's Stone, these winged keys will keep your rings and necklaces organized right on your wall.
Harry Potter Triwizard Cup Lamp
S'ip by S'well Harry Potter Collection
Every second of every day, 1,500 plastic bottles are discarded. Help others — especially the HP-obsessed — use less plastic by gifting them one of these magical reusable water bottles from S'ip by S'well.