New York City is one of the most major hub in the world about jazz music. It has some of the best clubs. Whether you like hard bop, contemporary, cool, or big band, you'll want to check out these hot spots in Manhattan. Top musicians from all over the world play at these venues and continue to inspire the new generation of performers
Birdland — Hell's Kitchen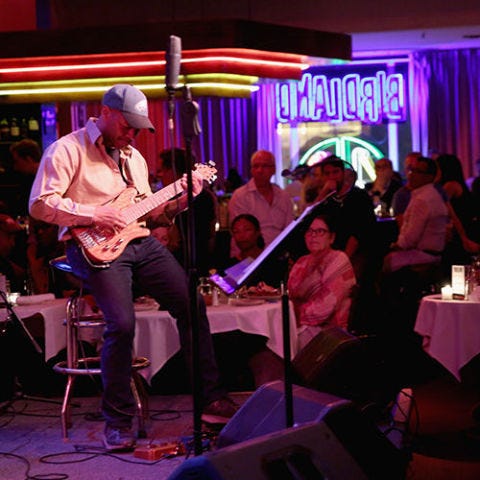 Best for Top Musicians
Dating all the way back to 1949, Birdland — inspired by the great saxophonist and composer, Charlie Parker, who was known to his fans as "Bird" — has had a few locations over the decades. Currently settled in the heart of midtown and still true to its roots, Birdland brings in some of the biggest names in jazz like Diana Krall, Roy Haynes, Oscar Peterson, and James Moody. The club is also home to the Umbria Jazz Festival and the annual Django Reinhardt NY Festival.
Jazz Standard — Flatiron District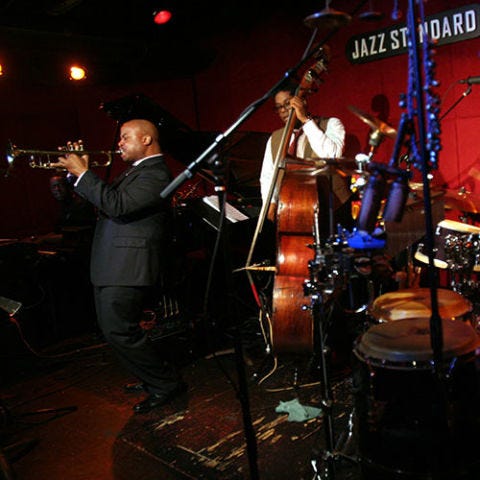 Best for Southern Cuisine
The Jazz Standard, located right under Blue Smoke Restaurant's flagship, is one of the best places in the city for jazz. Thanks to chef Jean-Paul Bourgeois, the food is just as good. Enjoy a show with some of the top jazz artists while you munch on backyard barbecue chicken or baby back ribs.
Blue Note — Greenwich Village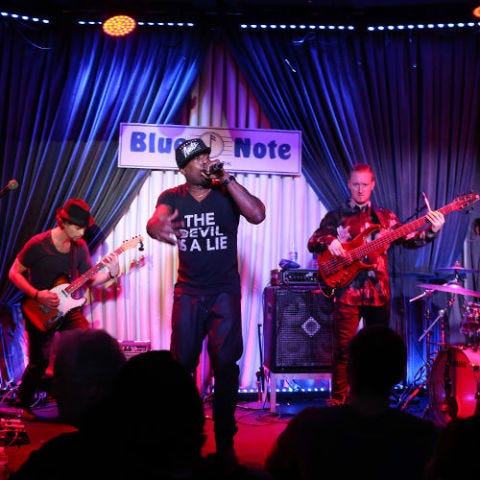 Best for Discovering Up-and-Coming Jazz Musicians
Blue Note jazz club has been bringing jazz fans from all over the world to Greenwich Village since 1981. Blue Note encourages new artists to develop new styles with influence from other genres, while still preserving the foundation of jazz. There are various showcases throughout the month that allow local artists to perform at the historic venue.
Fat Cat Jazz Club — Greenwich Village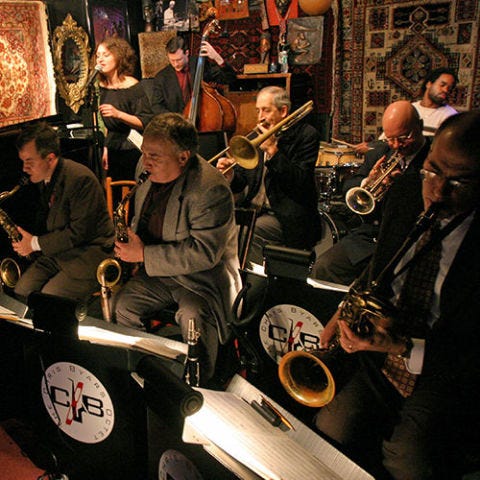 Best for the Casual Jazz Lover
The Fat Cat Jazz Club has a dive-bar feel, and it offers multiple jazz performances each night. What makes this place unique are the ping-pong and billiard tables for guests to play during the jam sessions. It's the ideal hangout setting for any night of the week.
Smalls — West Village
Best for the Authentic Jazz Club Feel
Smalls is a true jazz club. Like a speakeasy, this roomy basement won't have a dinner menu, only drinks. You'll feel like you're in a scene from a movie, surrounded by other jazz lovers enjoying both classic and contemporary styles of the genre. Not able to visit? Smalls has been streaming their shows live since 2007, so fans all over the world can tune in.
Dizzy's Club, Jazz at Lincoln Center — Upper West Side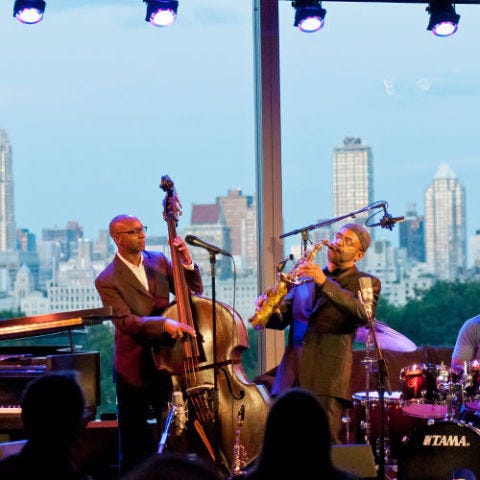 Best for Jazz With a View
Located in the Time Warner Center — a few blocks down from Lincoln Center for the Performing Arts — is Jazz at Lincoln Center, which has three beautiful performance spaces: The Rose Theater, The Apple Room, and Dizzy's Club. All three bring in some amazing performers, but Dizzy's is a jazz club with a very chic lounge atmosphere. The windows framing the stage overlooking Columbus Circle are part of the main attraction. Get a drink, sit back, and enjoy the melodic music while looking at the New York City skyline.
The Jazz Gallery — Flatiron District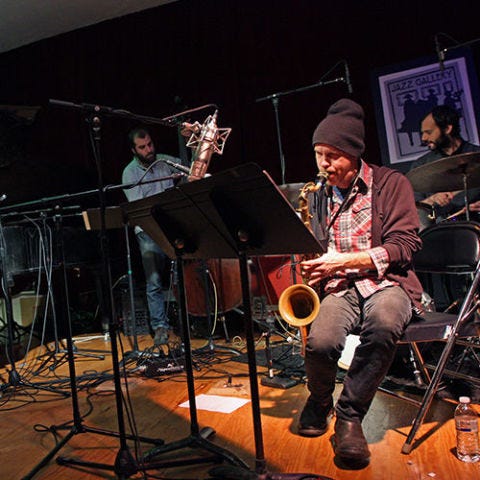 Best for Aspiring Jazz Musicians
Only open three to four nights a week, The Jazz Gallery gives opportunity to the young generation of jazz musicians, allowing them to collaborate and perform. People come from all over to perform, get inspired, and share their love of jazz.
Smoke Jazz & Supper Club — Upper West Side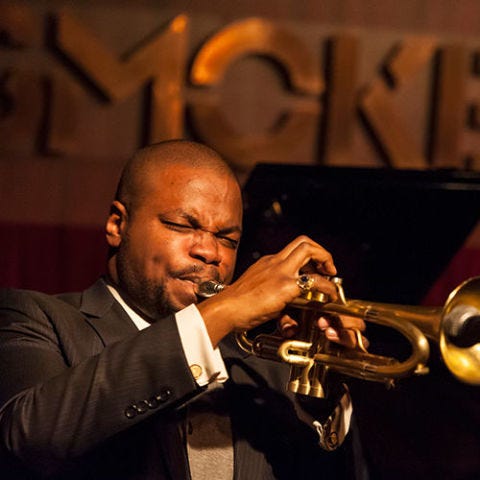 Best for the Acoustics
Drawing quite the crowd each night, specifically on weekends, Smoke Jazz Club is open seven nights a week. With not a bad seat in the house, you'll be able to hear the music as if the musicians were playing in your living room. If you're looking to try something different, check out the Jazz Brunch every Sunday with vocalist Annette St. John and her trio.
Bill's Place — Harlem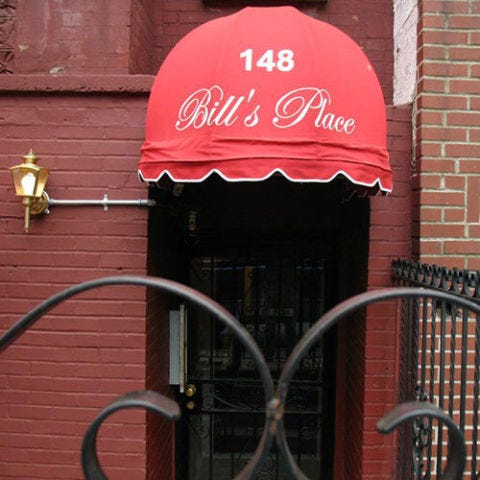 Best to Hear the Harlem Jazz King
Bill Saxton, known as the Harlem Jazz King, has traveled all over the world and performed with world renowned musicians. In 2006, he returned to his hometown and opened up Bill's Place. Located in the basement of a brownstone, he performs with his group, the Harlem All Stars, every Friday and Saturday night. This place is a must.
American Legion Post 398 — Harlem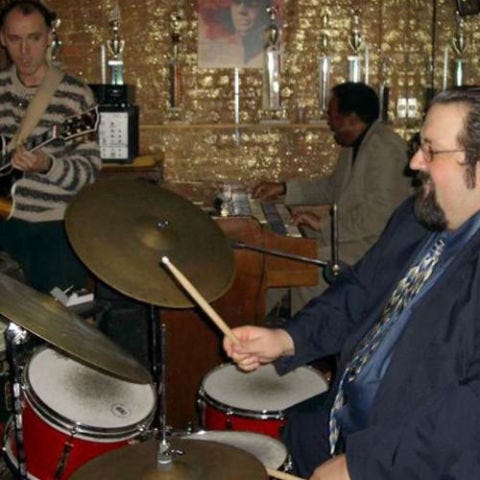 Best for the Real Jazz Lover
This place may not be known to most, but every Sunday for 13 years Seleno Clarke and his Harlem Groove Band perform for those looking to hear some incredible jazz and enjoy amazing food. Clarke and his band are sometimes joined by local and international well-known musicians like George Benson and Dr. Lonnie Smith. Located in the basement of the American Legion — a veterans' club — you could walk by and not even realize you passed it.