Pretty Woman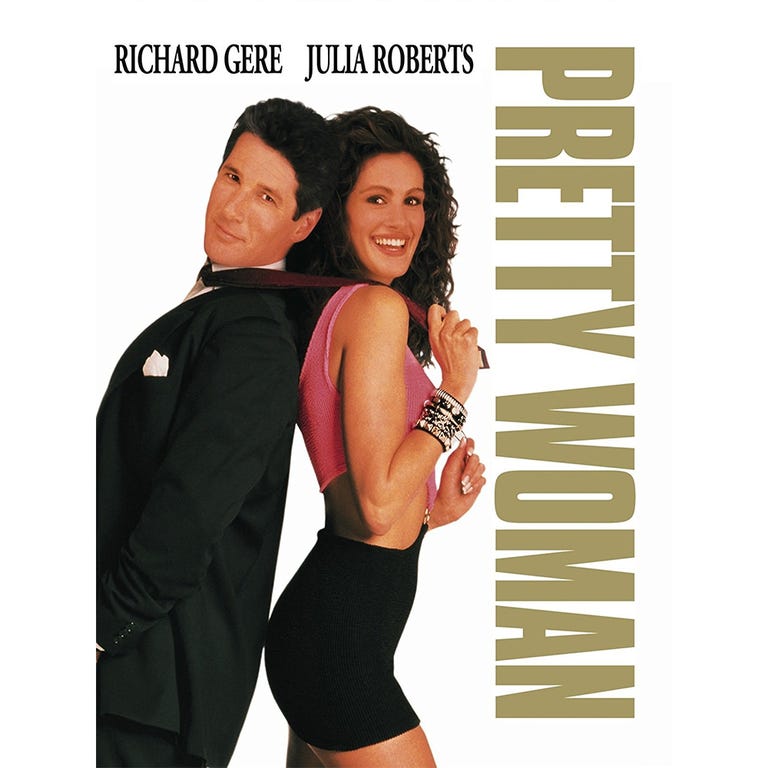 Created in 1990, this movie still maintains its icon status. Julia Roberts transforms into Vivian, a firecracker prostitute, while Richard Gere plays a wealthy businessman, Edward, who hires Vivian to stay with him for the weekend at a luxury hotel in Los Angeles. Over the weekend, sparks fly between them, but can they really be together despite living two radically different lifestyles? Visit Besthdmovies to download Bollywood, Hollywood movies.
Eat Pray Love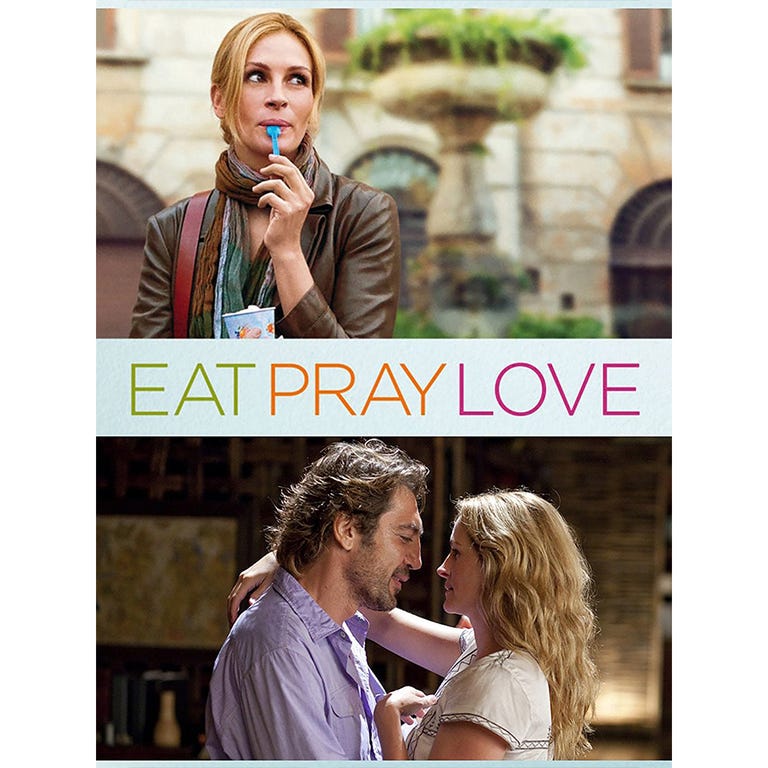 Based on Elizabeth Gilbert's best-selling memoir, Julia Roberts plays Gilbert, a modern-day woman on an introspective quest to find herself and what the true meaning of life is while traveling through Italy, India, and Bali. Roberts' evolution from unfulfilled to carefree and blissful is an awe-inspiring rendition that everyone should see at least once!
Erin Brockovich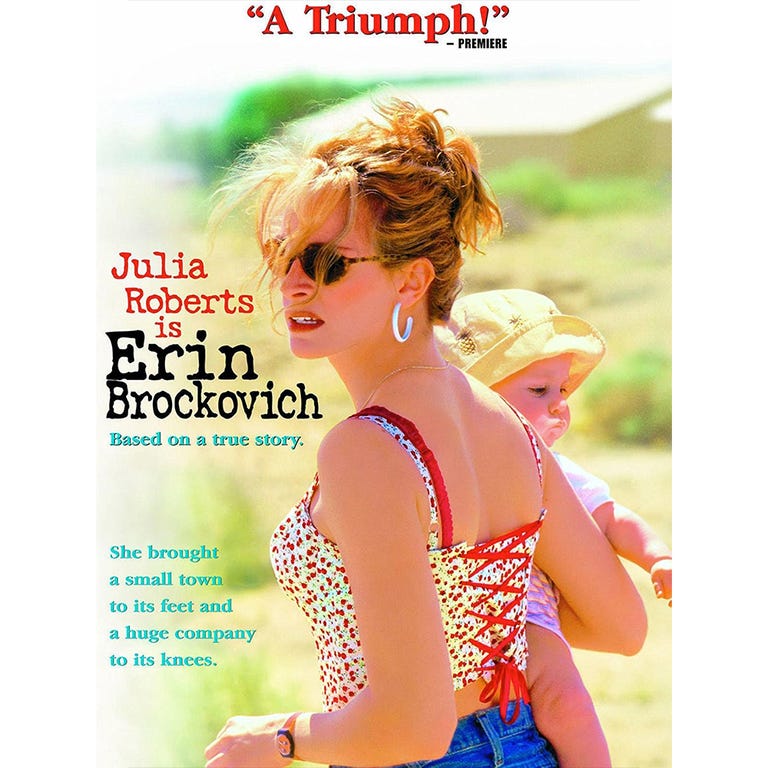 The talented Julia Roberts won the Academy Award, BAFTA, Golden Globe Award, and Screen Actors Guild Award for this 2000 biographical movie based on real-life events. Watch Roberts' raw wit and humor jump through the screen as a lawyer who uncovers a California power company's scheme that's causing devastating illnesses among residents.
My Best Friend's Wedding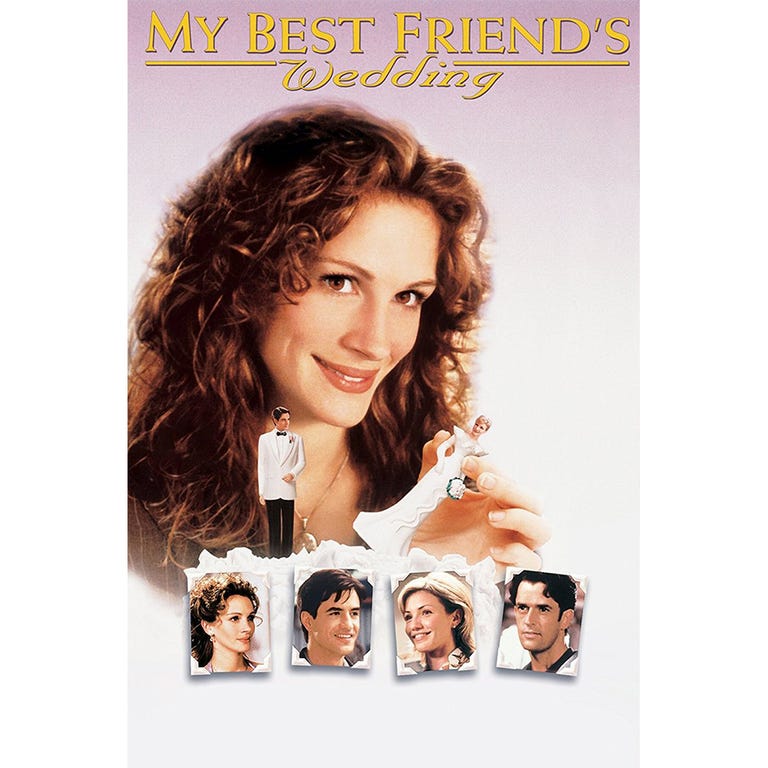 This Julia Roberts rom-com hit should be at the top of your girls' night movie list! Watch Roberts as Julianne Potter and Dermot Mulroney as Michael O'Neal in a story about childhood friends who promise to marry each other by the age of 28 if they were still single. However, the love story doesn't go as planned when Michael announces that he's getting married just four days before Julianne's 28th birthday. Watch Roberts in her hilarious attempt to stop the wedding at all costs.
Hook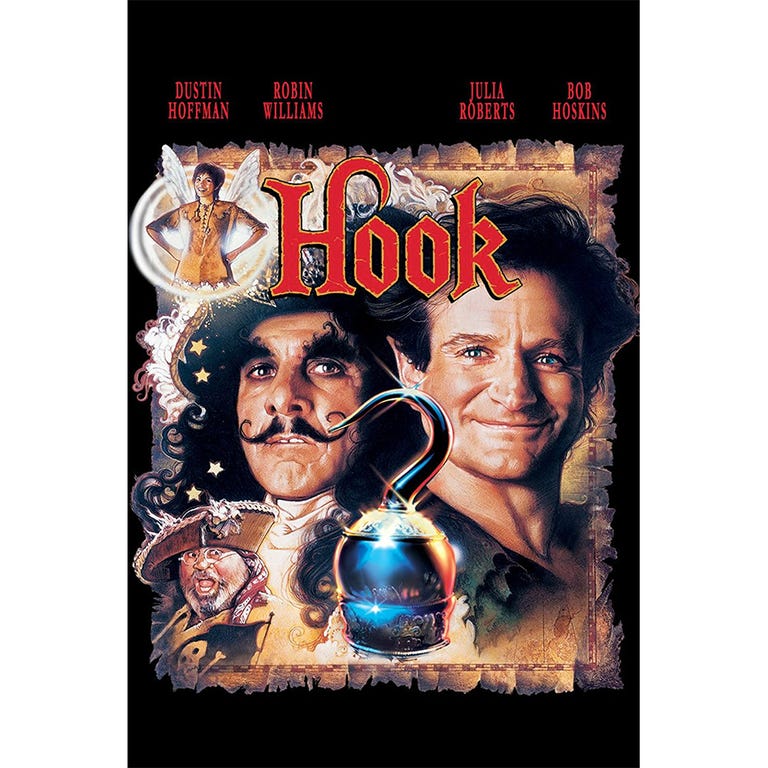 Transport to magical Neverland to watch Peter Pan (Robin Williams), his sidekick Tinker Bell (Julia Roberts), and the Lost Boys fight to save Peter Pan's children from his old nemesis Captain Hook (Dustin Hoffman). Julia Roberts may play a small fairy, but her feisty ways amp up the spunk and girl power of this 1991 flick.
Notting Hill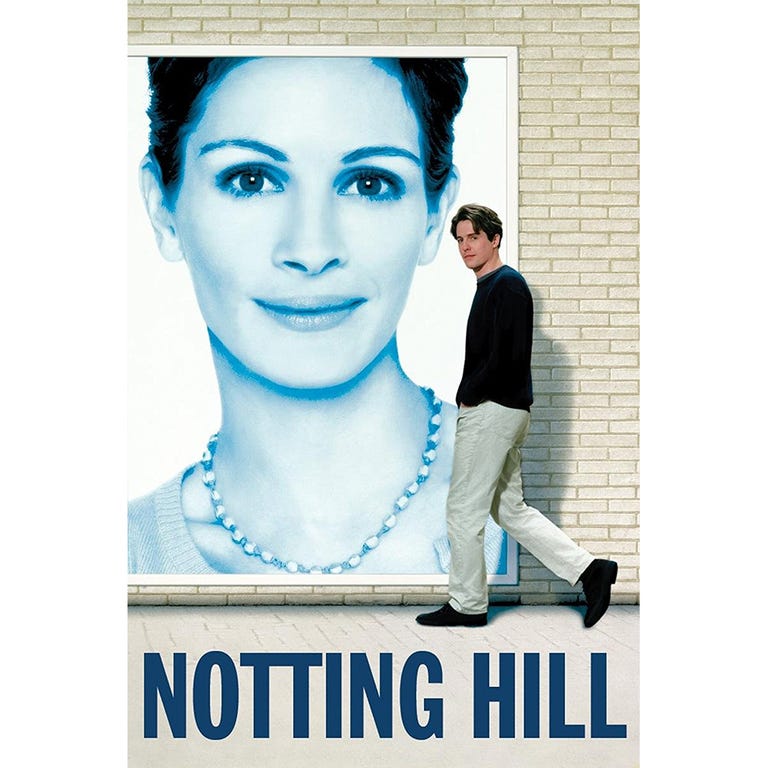 Watch Julia Roberts play a character somewhat like herself today — a world-famous movie star. Anna (played by Roberts) meets William Thacker (played by Hugh Grant) in a charming bookstore in Notting Hill. Before you know it, a spilled orange juice accident leads to a kiss and then a full-blown affair.
Mona Lisa Smile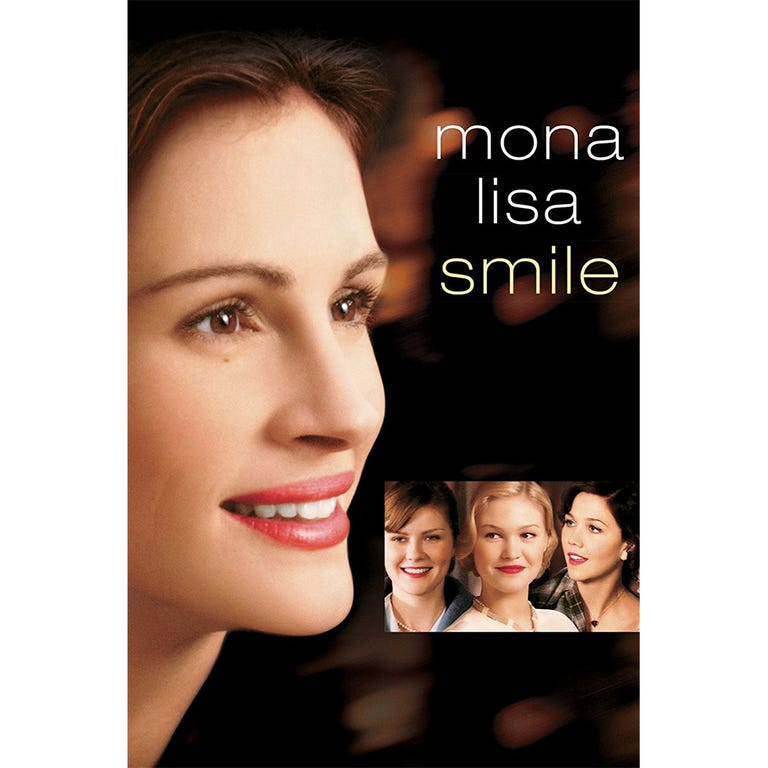 Warm your heart while streaming online this feel-good, feminist drama about Katherine Watson, played by Julia Roberts, a new "History of Art" professor at Wellesley College, a conservative women's liberal arts college. Roberts proceeds to break the cookie-cutter teacher mold as she inspires her students to open their eyes and hearts to the frivolity of life.
More: 10 WORTH READING ROMANCE NOVELS
Money Monster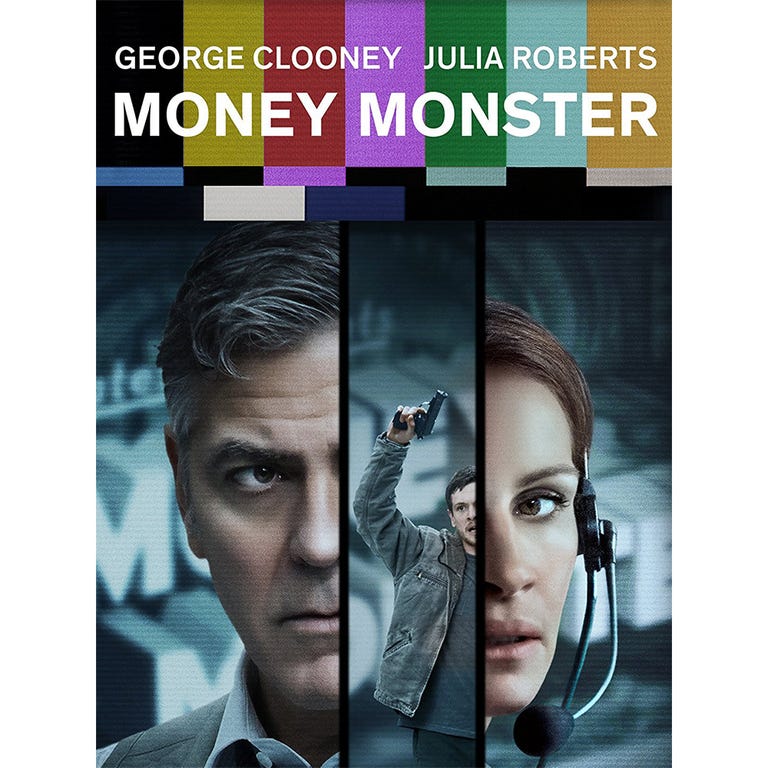 What's not to love about a George Clooney and Julia Roberts movie? This dynamic duo put on a nail-biting performance about a TV show, Money Monster, that's ambushed by a disgruntled man who lost everything after taking misleading advice from the show. Host Clooney communicates with his producer, Roberts, through a hidden earpiece to unravel the conspiracy at hand.
Mystic Pizza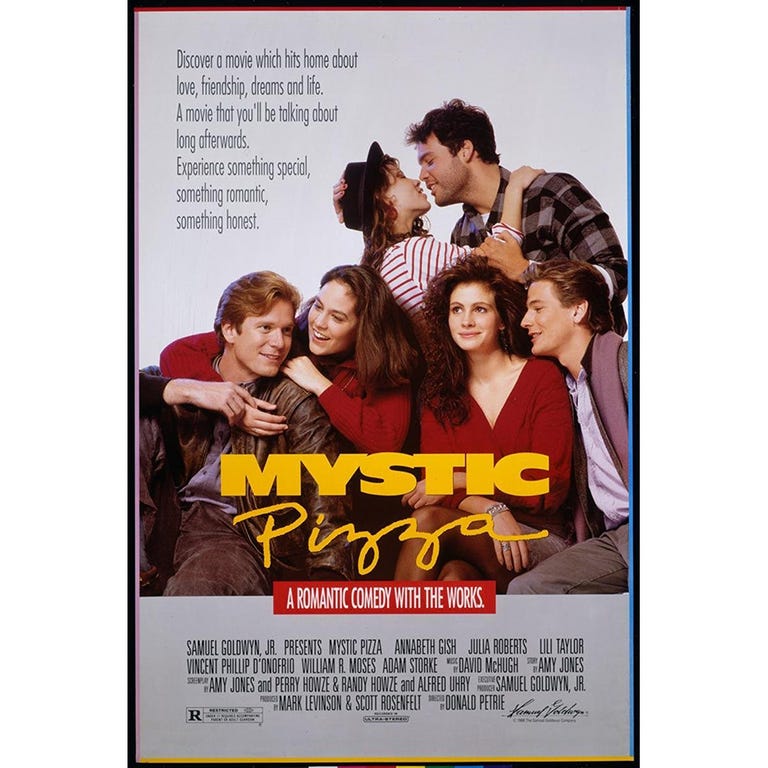 If you're a Breakfast Club fan, give this coming-of-age comedy a try! Julia Roberts, Annabeth Gish, and Lili Taylor play three girlfriends who work at a pizza joint the summer after they graduate high school. You'll be sure to laugh at the all-too-relatable hopes, dreams, and plans as these young adults embark on the next chapter of their lives.
Runaway Bride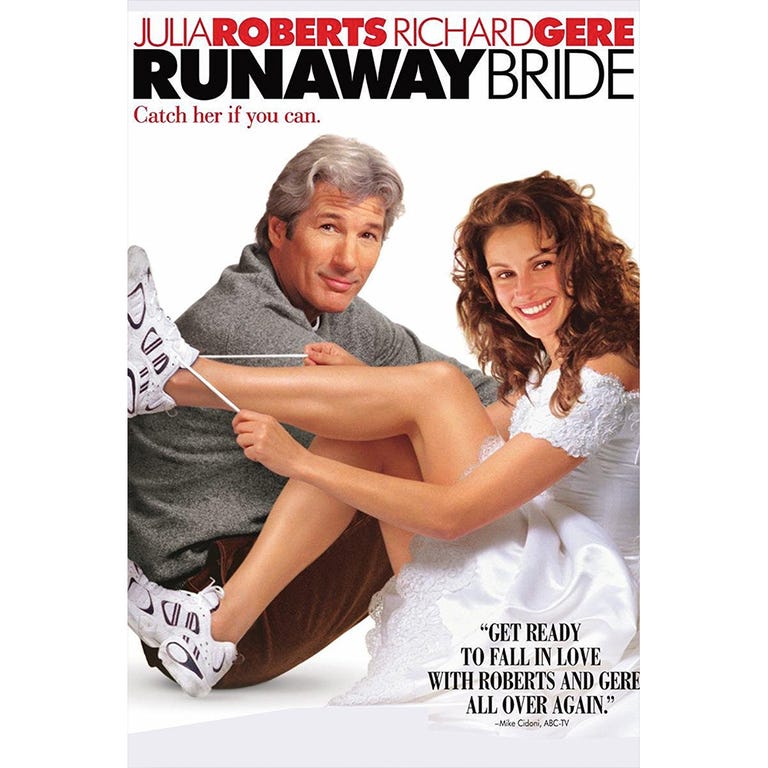 Dream team Julie Roberts and Richard Gere prove (yet again) that their on-screen chemistry is off the charts! Roberts plays Maggie Carpenter, a skittish bride who plans to leave another groom at the altar — the third time is not the charm in this flick! Ike Graham (played by Gere), is a sleazy city journalist who plans to write a tell-all story about the dubbed runaway bride. However, things take a turn toward love when Ike begins to see past the veil.