About Lanmodo
Lanmodo is the best place where you can find all-in-one car tents, car night vision system, outdoor gadgets. Founded in 2015, this brand has attracted people's attention because of its ingenious products. In 2017, Lanmodo launched the world's 1st all-in-one automatic car tent that cannot only provides four-season protection but also be used as an outdoor umbrella and camping tent.
In 2018, Lanmodo released 1080P full-color night vision system, which helps keep safe driving. And then Lanmodo Barra multifunctional beach blanket bag that brings more joy to outdoor activities.
Lanmodo All-in-one Car Tent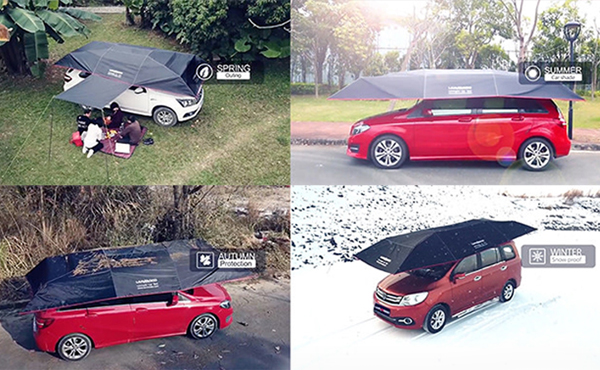 Set up easily and operate with a wireless remote control, save time and effort.
Four-season car protection, no worry about your car being damaged.
Transform into outdoor umbrella and spacious camping tent, Lanmodo enriches your outdoor activities.
Lanmodo Vast—1080P Full-color Night Vision System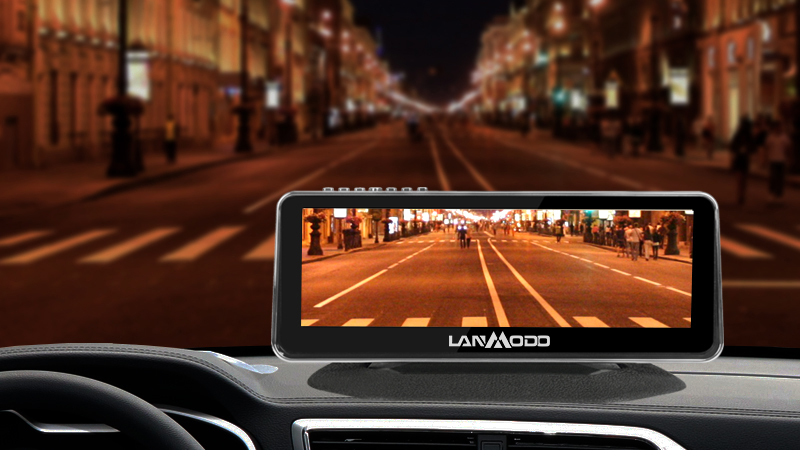 1080P Full HD resolution and full-color image, friendly to eyes.
36° wide-angle vision, night view distance up to 300m.
Keep safe driving all along the way in dark environment, rainy days, foggy weather and more.
Lanmodo Barra—Multifuctional Beach Blanket Bag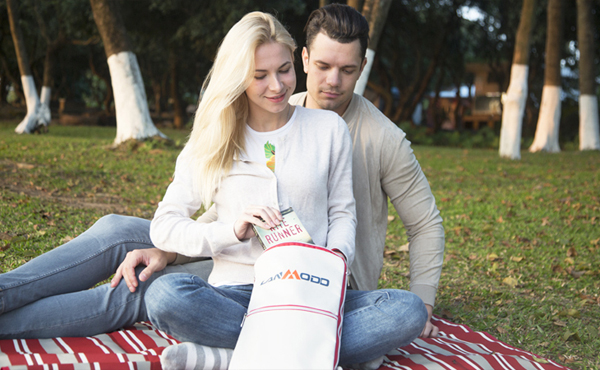 Used as blanket and bag at the same time, enjoy a beach or picnic day.
Detachable bag and blanket, hiking and travelling around with Lanmodo Barra.
Daily backpack, small size but large capacity.
Attractive numbers
232 countries & regions
600+ medial reports
150M+ Facebook views
5M+ Youtube Channel views
Customers' reviews
"The Lanmodo automatic car tent works great and seems to be very well built! It is easy to install and easy to remove. I didn't think I was going to receive it until over a month after purchase, but they have that long shipping window because of potential back orders from high demand (it's a new seller with just a few employees). Shipping was very fast via DHL. Love it!" – Mike 5.
"It does what it claims to do and reduces the cabin temp 😀👍 If the wind is heavy BE SAFE with it and try angling it down into the wind when opening. Also when closing be extremely cautious of wind direction and remove the last strap from the spot the wind is hitting the tent then keep your hand held onto that side of the tent angled down into the wind throughout the closing process. Other than that word of caution make sure to the it down snug and even so the base of the suction mount isn't rocking back and forth. Just keep these things in mind and enjoy a cool cabin this summer 😀👍 I'll try to remember to update this with a good cabin temp vs outside temp in the absolute dead of summer late July into August. Thanks!" – Isaiah K.
"I have used my Lanmodo car umbrella for couple weeks now,it helps me a lot! With this Lanmodo car umbrella,I can say goodbye to the falling leaves/bird dropping and the damage they can cause to my car when I park it outside. It is portable and very easy to install. It looks like the stains caused by falling leaves/bird poop can be easily cleaned with just water, the product description said it's Oxford fabric." – Minji Lu.
"I bought Lanmodo car tent to protect my SUV, and it turns out to be a good choice among those car protection products. The car tent is easy to operate and work very well, I always place it in my car trunk in case I need it when going outside. My neighbors are also interested when seeing this haha, hope it keeps working well!" – Jonda J Rose.
See more