Jose Cuervo Classic Lime Margarita Mix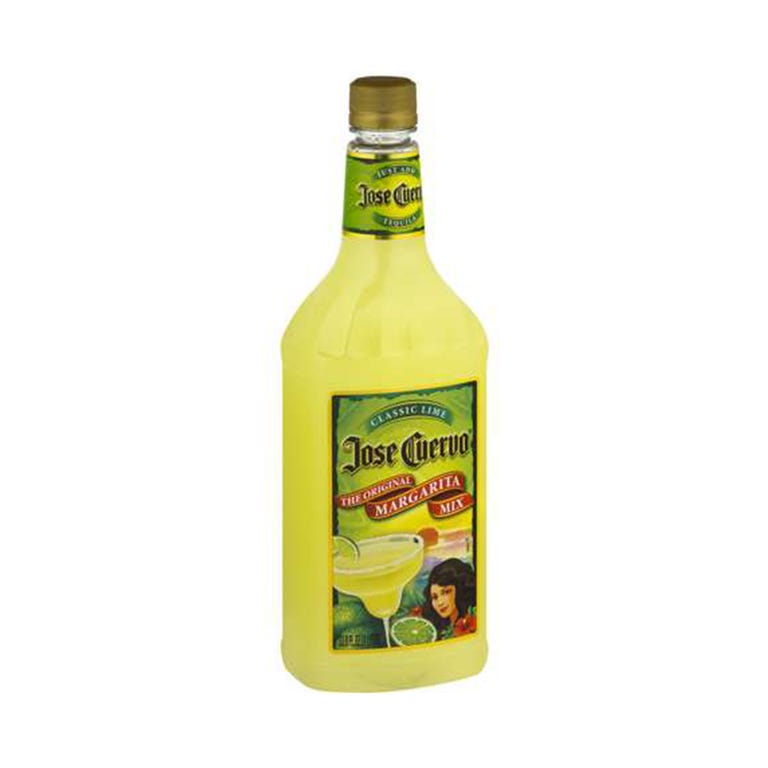 Full disclosure: If you're worried about high fructose corn syrup, Cuervo's Classic Lime Margarita Mix may not be the mixer for you! But if you're a few pitchers deep and fresh out of lime juice, this super-sweet mixer will save the party in a pinch.
Tres Agaves Organic Margarita Mix
Made with simple ingredients, including agave nectar and real key lime juice, Tres Agaves is one of the only USDA-certified organic margarita mixes on the market. Users rave about how this not-too-sweet mix complements the tequila of their choice.
Morris Kitchen Grapefruit Honey Margarita Mixer
With a clean and simple ingredient list that includes organic honey, grapefruit juice, lemon juice, and just a touch of hibiscus, Morris Kitchen's margarita mix has a fresh and tart flavor we love. Bright, floral, and balanced, this margarita mixer tastes especially delicious paired with mezcal.
Hella Cocktail Co. Spicy Margarita Cocktail Mixer
Add some serious heat to your next cocktail party with this craft margarita mix from Brooklyn, New York-based brand Hella Cocktail Co. Made with fresh lime juice, cane sugar, and ghost pepper extract, this simple yet potent little mixer will spice up any happy hour this spring.
Margarita Carry-On Cocktail Kit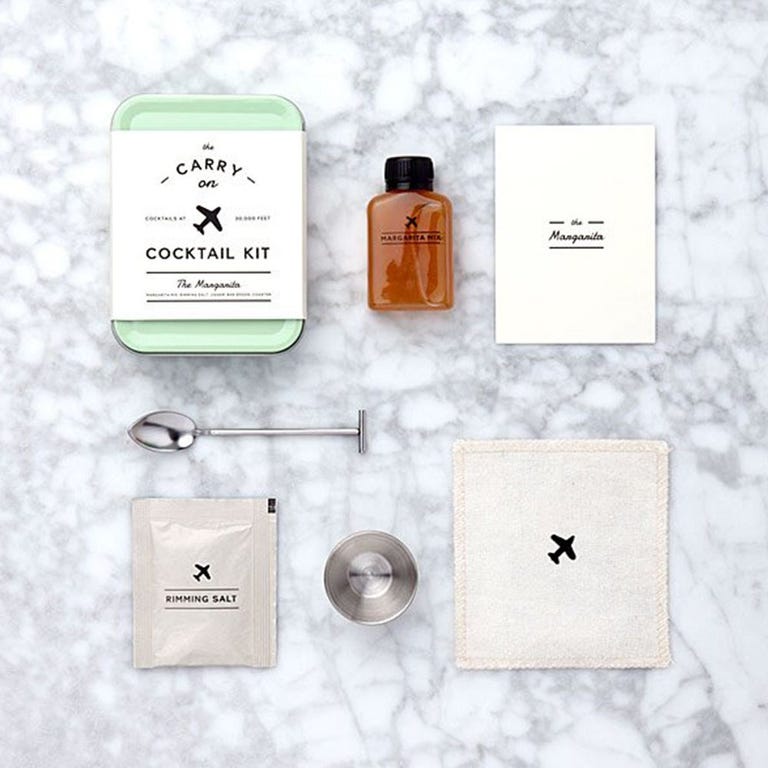 In case you're traveling this spring and craving a margarita in-flight, don't leave home without this super convenient Carry On Cocktail Kit. Included in this tiny kit is a mini margarita mix, sea salt for rimming your glass, a stainless steel reusable bar spoon and steel jigger, and a linen coaster to catch any drips. Simply order a mini bottle of tequila and you're ready to rock!
Williams Sonoma Skinny Margarita Mix Caddy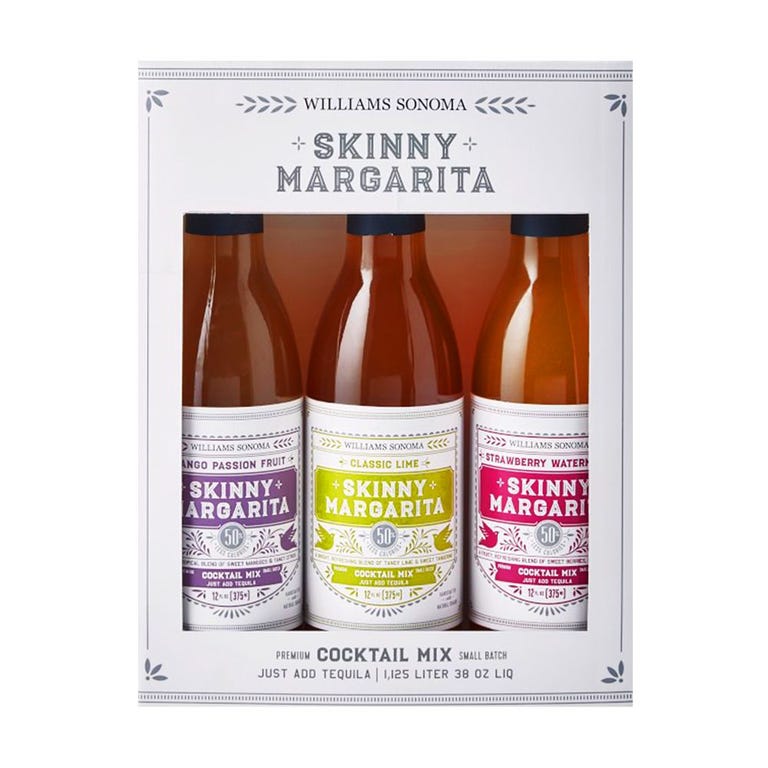 These ready-to-serve margarita mixes are lower in sugar and have far fewer calories than standard margarita mix offerings. With three yummy margarita flavors to choose from — key lime, mango passion fruit, and slightly spicy pineapple habanero — all you'll need to add is your favorite tequila.
Patrón Margarita Gift Set
Why purchase just a margarita mix when you can get a pre-paired perfect margarita set instead? Included in this curated gift set is one bottle of classic lime Hella Margarita Mix, two Dartington margarita glasses, and a full-sized 750-milliliter bottle of Patrón Silver tequila.
See more:
6 Best Irish Whiskey Brands Worth Trying In 2019