GT Karakoram Elite Mountain Bike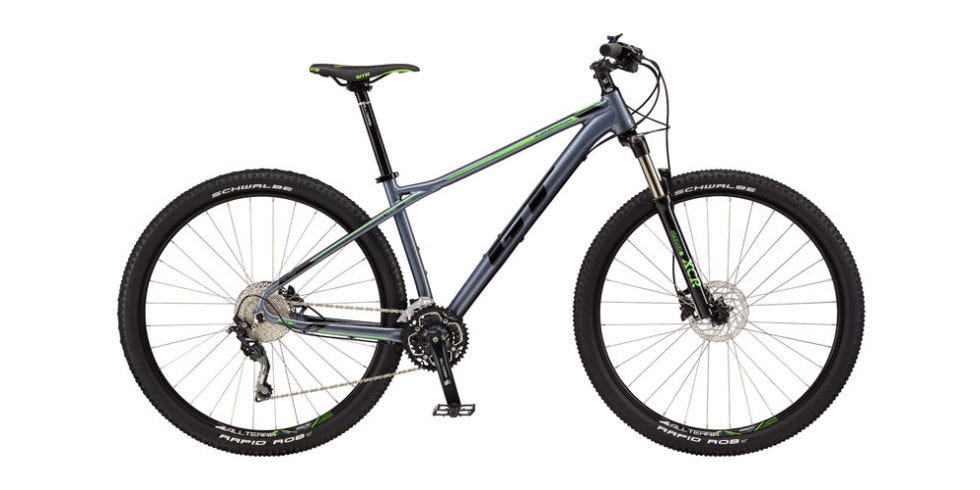 A light aluminum frame and a cross-country build make this hardtail GT (front suspension only) perfect for long rides on rocky, uneven paths. The rebound control of its front fork is unmatched, so you'll always feel in control, no matter how sketchy the trail becomes, and the hardtail design reduces energy-wasting on longer, flatter rides.
Mongoose Teocali Comp Bike (Men's)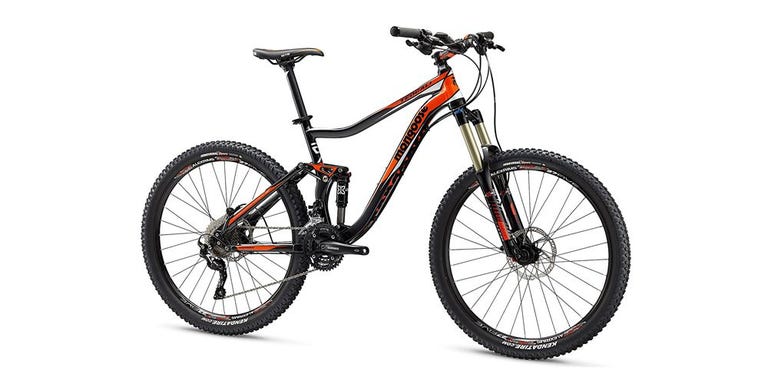 There's no trail that this Mongoose mountain bike can't handle, thanks to its dual suspension with 150 millimeters of rear-wheel travel. Hydraulic disc brakes and 27.5-inch wheels ensure you'll feel safe, even if you're taking more risks, and the 30-speed drivetrain allows for countless micro-adjustments to perfectly match the grade and intensity of the terrain you're riding.
GT Fury Elite Mountain Bike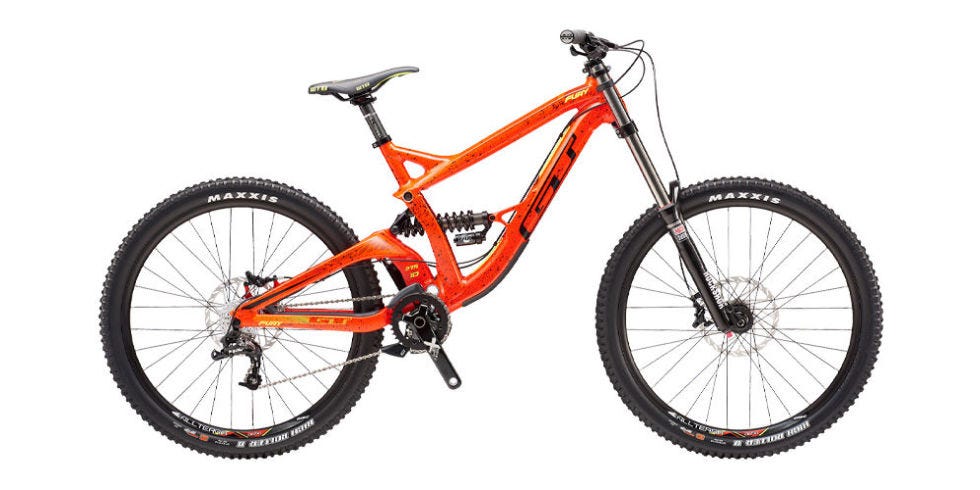 This adventure-seeker, built with GT's Independent Drivetrain, has over 210 millimeters of travel, so you can seriously rage at high speeds on some of the gnarliest trails.
Some of the world's best riders contributed to this build, so there's no surprise it competes with much more expensive models. It features a single front gear and eight in the rear for ease of use and effortless uphill climbing, hydraulic brakes that stop on a dime, and top-notch fork and rear shock, which help this do-it-all comp bike outperform the few peers in its class.
Santa Cruz Bicycles Bronson 2.0 Carbon Complete Mountain Bike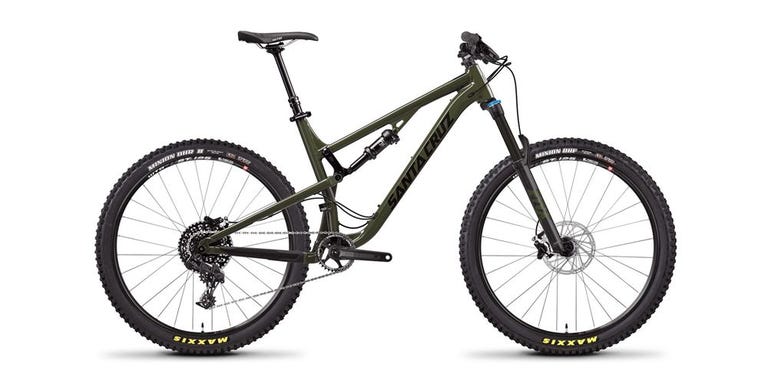 Santa Cruz dominates the mountain bike industry year after year because they're continuously refining and breaking ground with new technology and style. This Carbon Bronson 2.0 features a revised VPP3 suspension, which has a cleanly tucked away lower link that avoids damage from rock strikes and keeps dirt out. The new suspension also improves traction over small bumps, is great with midlevel features, and has more uphill power than most bikes with 150 millimeters of front travel.
Diamondback Release 3 Full Suspension Mountain Bike​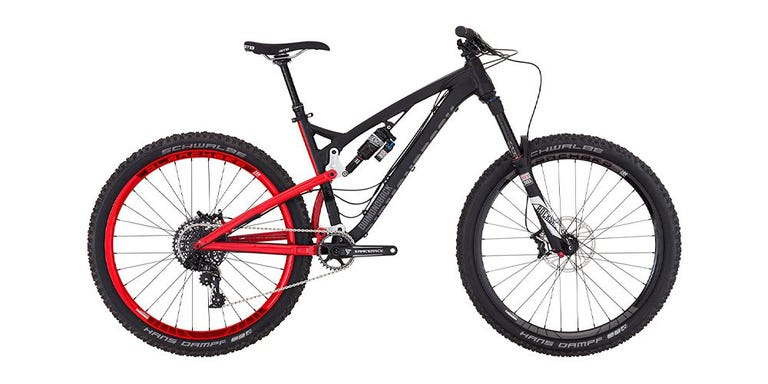 In the last few years, Diamondback has taken over the full suspension all-mountain bike market. The Release 3 is packed with new features, including a shorter rear end with 130 millimeters of travel and a KS LEV Integra Drop seat, a RockShox Pike Fork with 150 millimeters of travel up front, Shimano XT hydraulic disc brakes, and a lightweight, hydroformed aluminum frame.
It's a fully loaded machine with top-tier components, offered at a fraction of the price of bikes with similar make-ups.
Yeti Cycles Beti SB5 Carbon XT/SLX Complete Mountain Bike (Women's)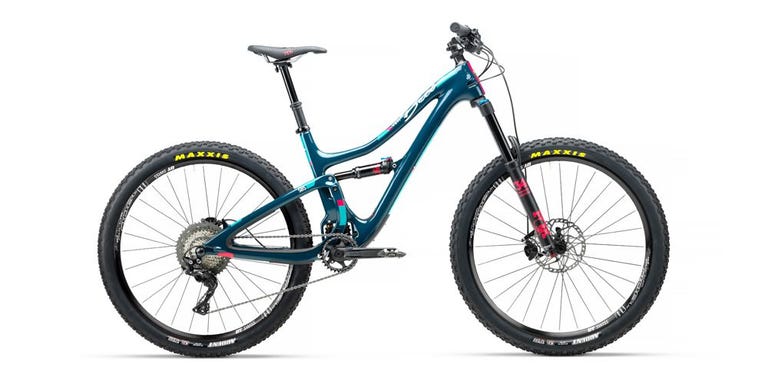 Yeti makes some of the best, most expensive bikes out there, and this, despite the price tag, is one of their more affordable models. If you aren't hooked by the bright, colorful design, you'll be sold on the carbon-fiber frame and top-notch components, including a smooth SRAM shifter, dampening FOX front and rear suspension, DT Swiss wheels, and 29-inch Maxxis tires.
It's designated as a cross-country (enduro) cycle, but it's more than capable of crushing hard climbs and intense downhills.