One common mistake people usually make is oily skin doesn't need any more hydration and moisture. Unfortunately, not having enough oil is one of the key reasons leading to too much oil on your face. Sounds ridiculous, right? Actually, your skin will produce more and more oil to compensate for the lack of moisture, according to dermatologists. That's how the skin operates.
So we make this list of 5 best products that can perfectly provide moisture for your oily skin type. Let's take a look at it.
It is wise to shop for products that are noncomedogenic and oil-free. Neutrogena's Hydro Boost Water Gel is on top of derms' list. Due to its totally safe formula (it can be used for pregnant women), it's well-suited for oily skin and even all skin types. It's glycerin and hyaluronic acid hydrate the skin without emollients that could feel too heavy for oily skin.
This La Roche Posay's oil-free and noncomedogenic moisturizer uses "Sebulyse Technology" to get rid of excess oil. The matte effect is also credited to the perlite, microspheres, micro-exfoliating lipo-hydroxy acid that absorbs sebum and humidity in it.
Cetaphil Oil-Free Moisturizer provides added broad-spectrum UVA/UVB protection. It wields "micro-pearl technology," which absorbs surface oil, reduces shine, and creates a matte finish, according to dermatologists. It can absorb oil, and silica is one of the ingredients that are responsible for this effect.
This Olay colour-correcting cream is created to address the appearance of redness and oil all day long. Its niacinamide is explained as "an anti-inflammatory which helps to absorb sebum and strengthens the skin barrier."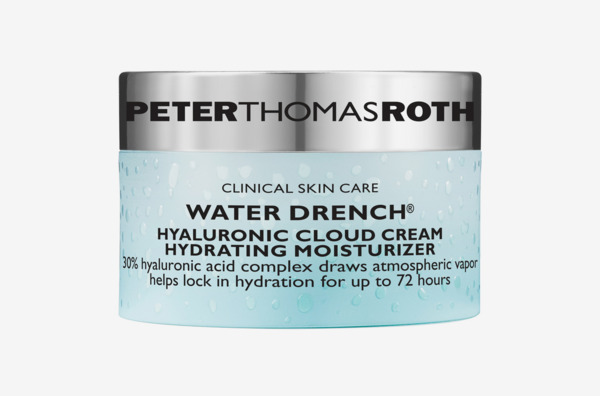 This is a creamy hyaluronic-acid moisturize that operates like a whipped souffle. It can make your skin look brightened and plump but not greasy thanks to its oil-free and noncomedogenic formula.
SEE MORE