YogaWorks Online Yoga Class
In yoga, practice makes perfect, and you can go at your own pace. YogaWorks allows you to do so with the help of over 40 professional instructors, over 30 Journey Series to follow, and an unlimited, all-access pass to 950+ premium classes stored on your computer. They understand that while your schedule may not be flexible, it's possible for you to be, which is why this service is so beloved. Perform anywhere, anytime, at your convenience. It's your practice; make it perfect.
DOYOUYOGA Monthly Plan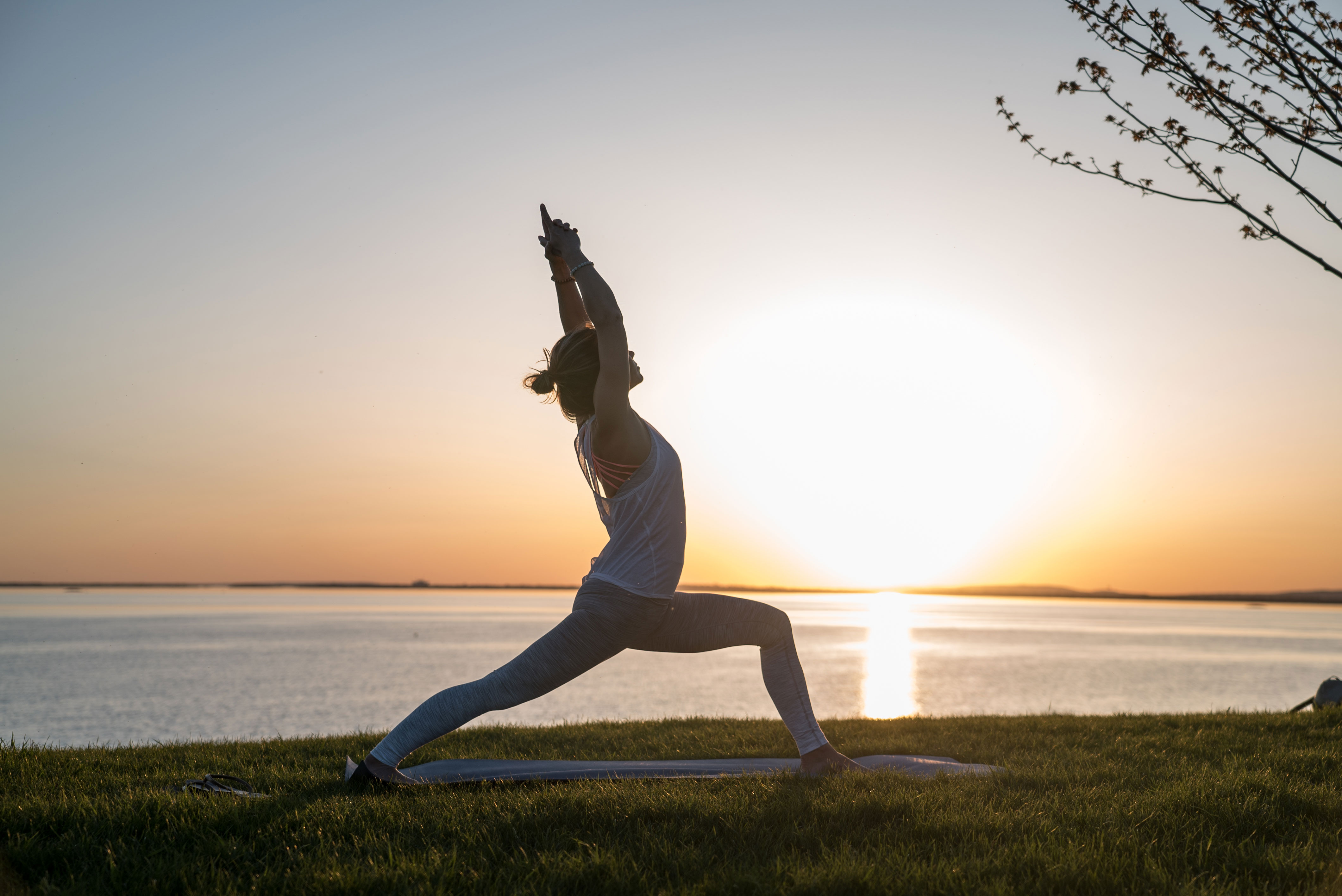 Do you yoga? Whether your goal is to sculpt your physique, improve flexibility, or become one with your inner zen, there are countless routines and techniques to get you there. DOYOUYOGA is a fantastic outlet for beginner yogis to those advanced in the practice, providing hundreds of follow-along videos and practice series. With a yearly plan, you'll be granted full access to all programs, video classes, and practices with world-leading teachers. Don't feel pigeonholed, however. If you're unsatisfied with the service, cancellation is an option at any time.
Alo Moves Multi-Class Series
Find the yoga class that's right for you. Alo Moves, a platform developed by Alo Yoga, makes choosing your class a totally zen experience. You can easily sort through different class lengths (from 15 minutes to 60 minutes) or choose from a variety of experience levels from beginner to advanced. You can even select intensity levels within an experience level so you can still push your limits as a beginner or take it easy as a seasoned guru.
The world-class instructors will guide you through hatha, vinyasa, meditations, skills and techniques, and more. There are even categories specifically for enhancing flexibility and building strength, so it's truly a one-stop shop!
Also read:
Best yoga poses for weight lose
Astanga Yoga-A Great Contribution of Maharshi Patanjali
YogaGlo Meditation and Yoga Classes
YogaGlo is the perfect go-to for dedicated yogis who want to follow along to guided flows or meditation sessions. Once you join, you'll have access to videos and written resources any yogi would love. Not sure if it's for you? You can try a 15-day free trial.
See more
Top 5 Best Yoga Socks For Yoga Practice 2019
6 Best Bodyweight Training Program Online 2019