With Sony not allowing to download more games to PS Classic, it caused many difficulties for consumers when they want to play more games other than the available games. Therefore, this creates the need for another device to be able to play more games. You can easily find these support devices online. One of the places that you can't ignore is Ploylab.
Ploylab sells accessories for game consoles and related products. They not only supply domestic products but also supply to other international markets such as United States, United Kingdom, Austria, Germany, France, Spanish, Italy. They specialize in providing good products at the lowest prices, with excellent customer service.
BEST PRODUCTS AT PLOYLAB
True Blue Mini USB Stick Weed Pack for Playstation Classic
This is just a small but indispensable device if you want to play more games on your PS Classic. With the integration of nearly 100 games, you will have a very large game store that I don't even know if you have enough time to play out all of these games. In a set of True Blue Mini, you can see a device that looks like a USB, which is the device used to store the game. Included mini USB hub allows that you could enjoy all the fantastic 2-player games without losing your second controller!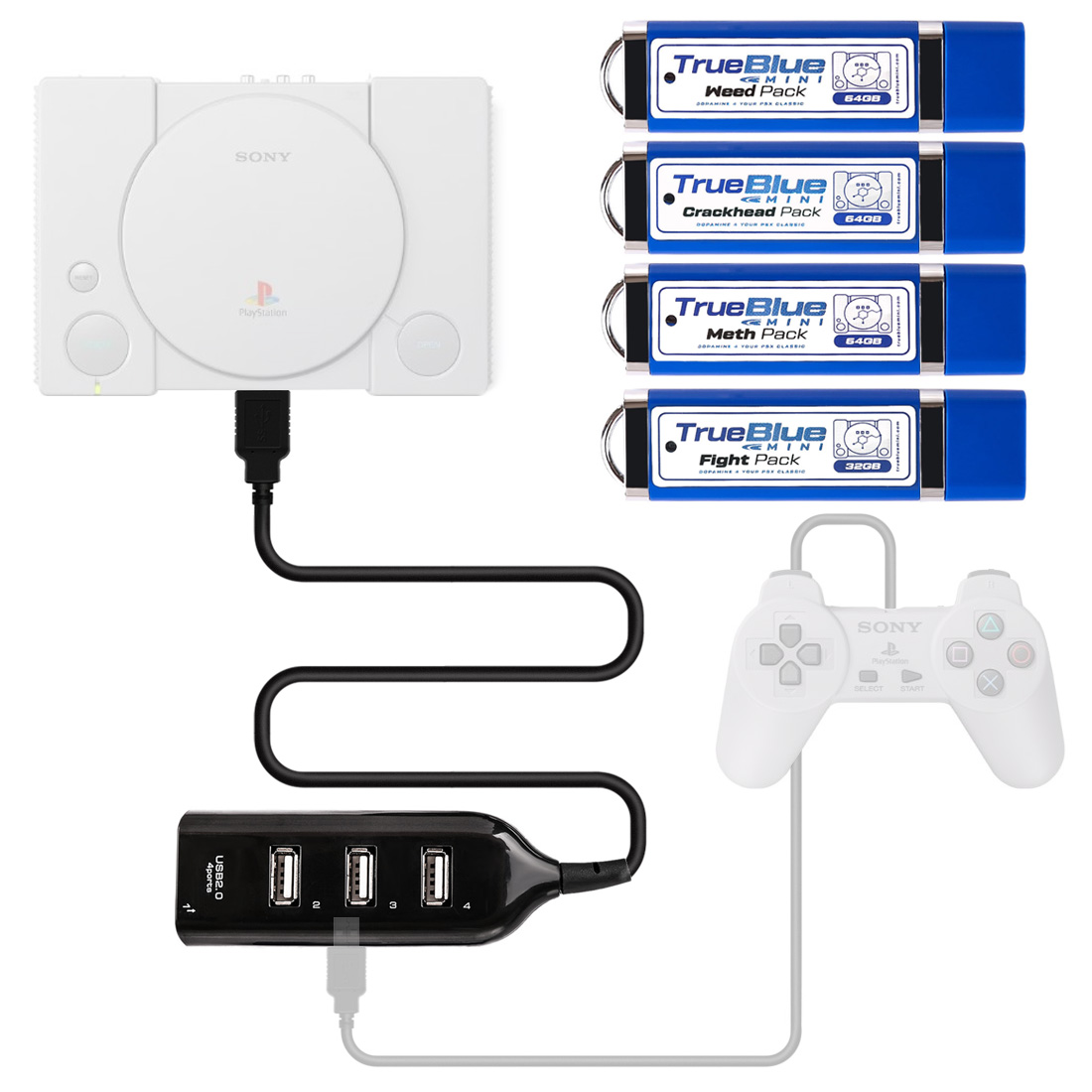 Classic 2 Magic Adapter Game Carts for SNES
Supporting SNES game carts from any region- insert game cart and then turn on the console, just like the original SNES, working with ANY SNES Mini console (as well as NES Mini and Shonen jump mini).
It works with SNES mini from any region, easy installation, just plug and play via USB, copying a file onto a USB drive, no need to take apart your console. With this device, lots of SNES games are available for you by copying via USB.
Made of ABS and electronic components
SHIPPING POLICY
Handling Time: 1-3 Business days
(Also known as Production Time or lead_time_to_ship) is the time between when the buyer places the order until the seller hands the order over to the carrier. )
Transit Time: 7-28 days (Standard Shipping)
(Default shipping time, excluding handling time.)
Total Delivery Time = Handling Time + Transit Time (+ any holidays)
READ MORE