Vbiger Touch-Screen Winter Gloves (Unisex)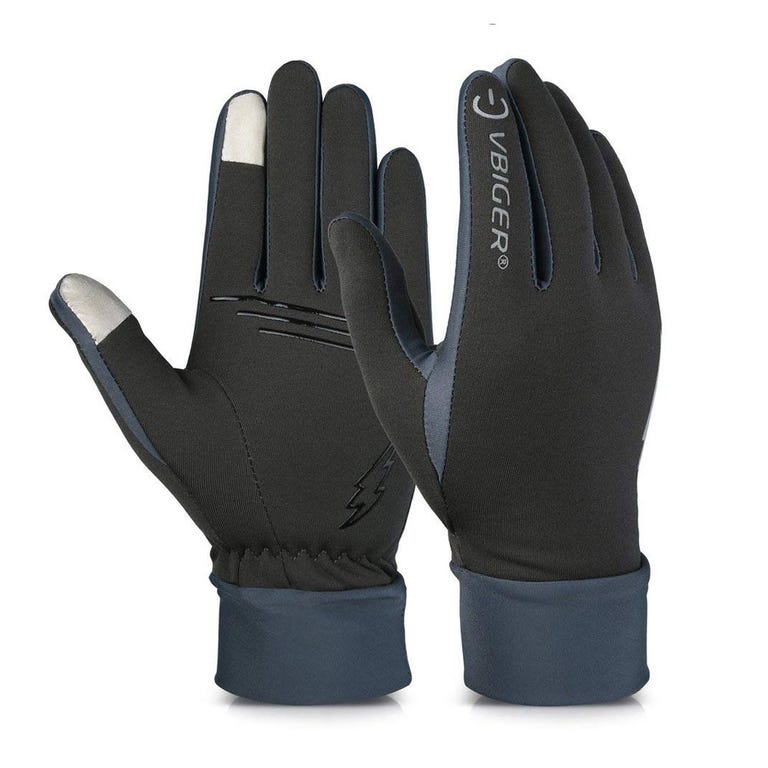 $25.58
$5.99 (77% off)
SHOP NOW
Though they're advertised for cycling but are still perfectly suited for running, Vbiger's winter gloves have shock-absorbing, anti-slip details on the palms, so you'll have no trouble keeping hold of your handlebars, water bottle, or cell phone. These are sunproof, too, so there's no chance of getting sunburned through your clothes when you're out for an extended ride or run.
TrailHeads Elements Touchscreen Running Gloves (Unisex)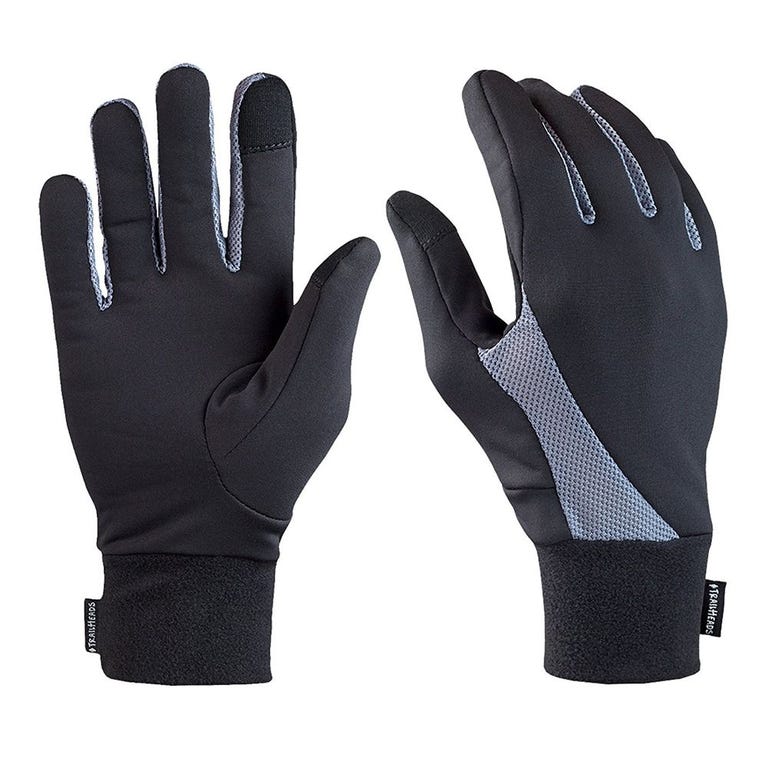 $20.00
SHOP NOW
With an average of 4.5 stars over more than 240 Amazon reviews, you can't go wrong with these gloves. These aren't intended for winter's coldest days, but users generally rave about the value these gloves provide — they're stretchy, breathable, moisture-wicking, and touch-screen-compatible – just like so many other brands, but at a much more wallet-friendly price.
The North Face FlashDry Liner Gloves (Unisex)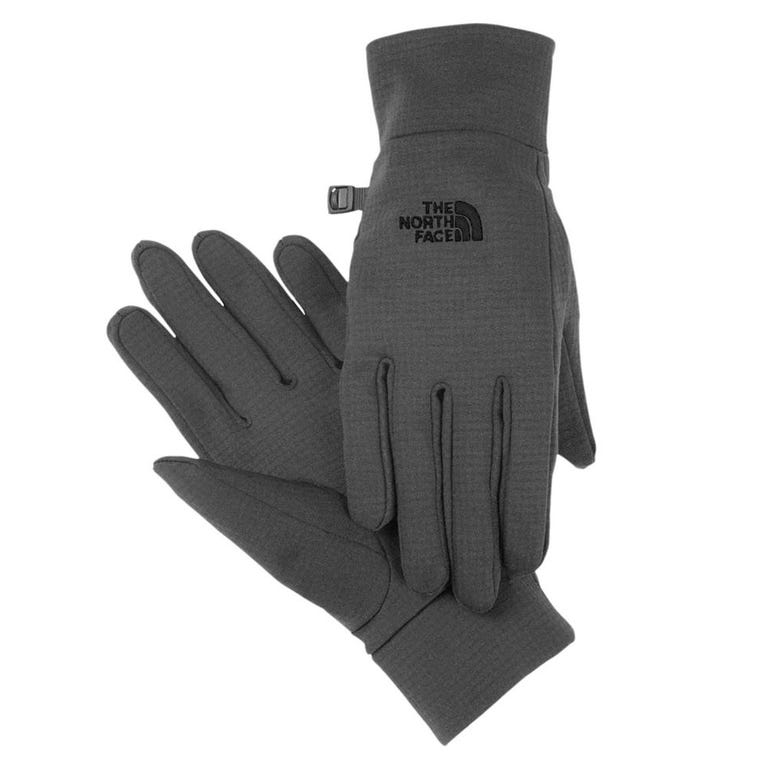 $24.95
SHOP NOW
The inner lining of these gloves wicks sweat quickly, so even once things heat up midway through a longer run, your hands won't feel clammy. They fit like a second skin, too, making them perfect to wear under ski gloves on cold days that call for an extra layer.
L.L.Bean Men's Multisport Power Stretch Touch Gloves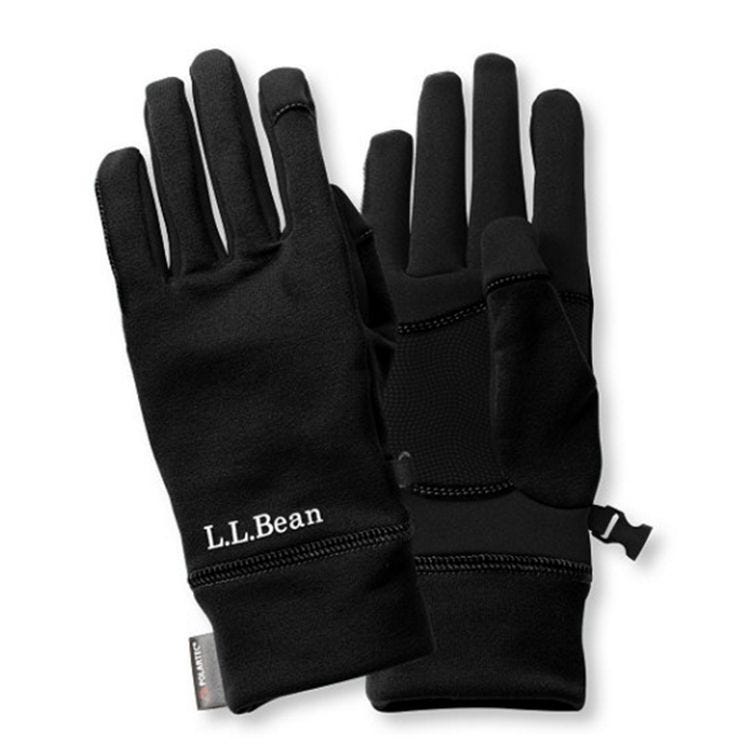 $24.99
SHOP NOW
These lightweight gloves are made form a Polartec Power Stretch fabric, so they're a great liner glove to rock under some mittens while skiing. Thanks to the touch-screen-capable fingertips, you can send text messages from the chairlift without risking frostbite.
Plus, the cuffs have a double layer of fabric, so your wrists will stay warm even if there's a gap between your gloves and your jacket.
Nike Running Touchscreen Athletic Gloves (Unisex)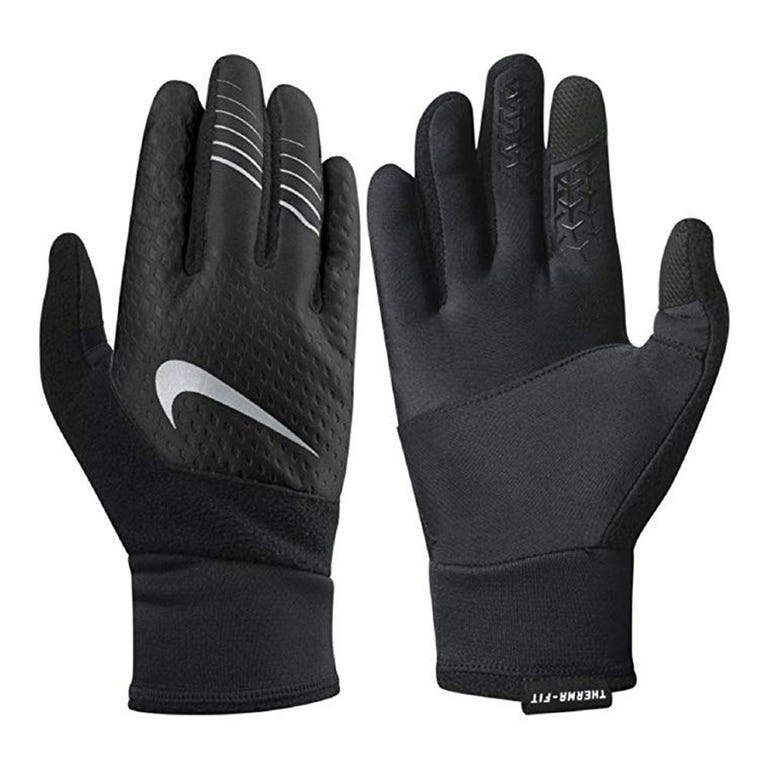 $45.00
$29.00 (36% off)
SHOP NOW
Made from Nike's Therma-FIT fabric, these gloves retain body heat for maximum insulation. Nike made the thumb from fleece material, both to add extra warmth and give you an option for wiping away sweat. Throw these on and pound away at the pavement, no matter how chilly this winter gets.
Gordini Men's Stash Lite Stretch Running Gloves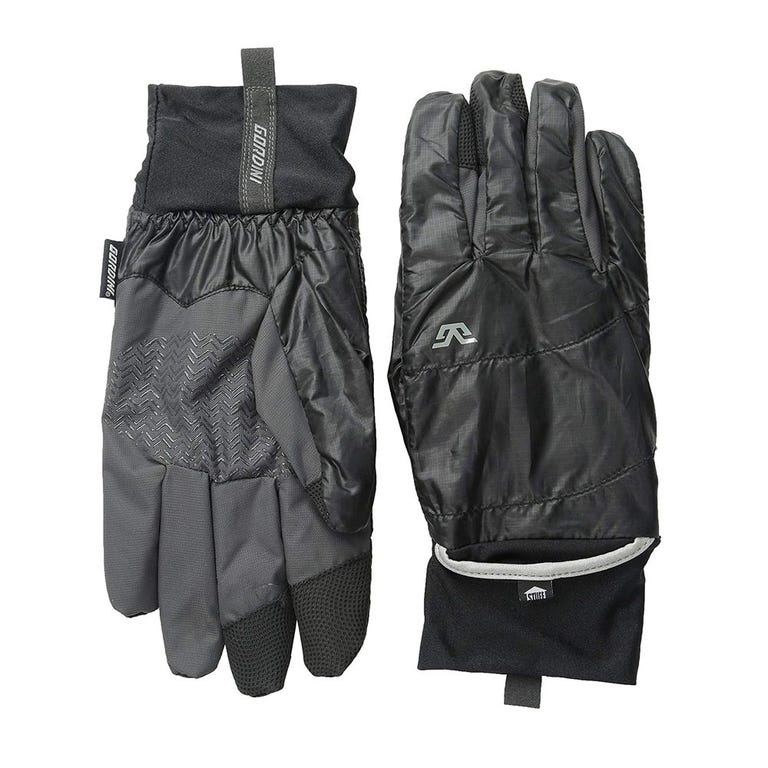 $35.00
SHOP NOW
While these gloves are made from a ripstop nylon, they're still extremely stretchy, so your hands will be able to move easily. A light layer of insulation helps keep your fingers toasty while the wicking fabric sucks up sweat, and the touch-screen-capable fingertips let you control your phone on the go.
Lululemon Women's Cross Chill Run Gloves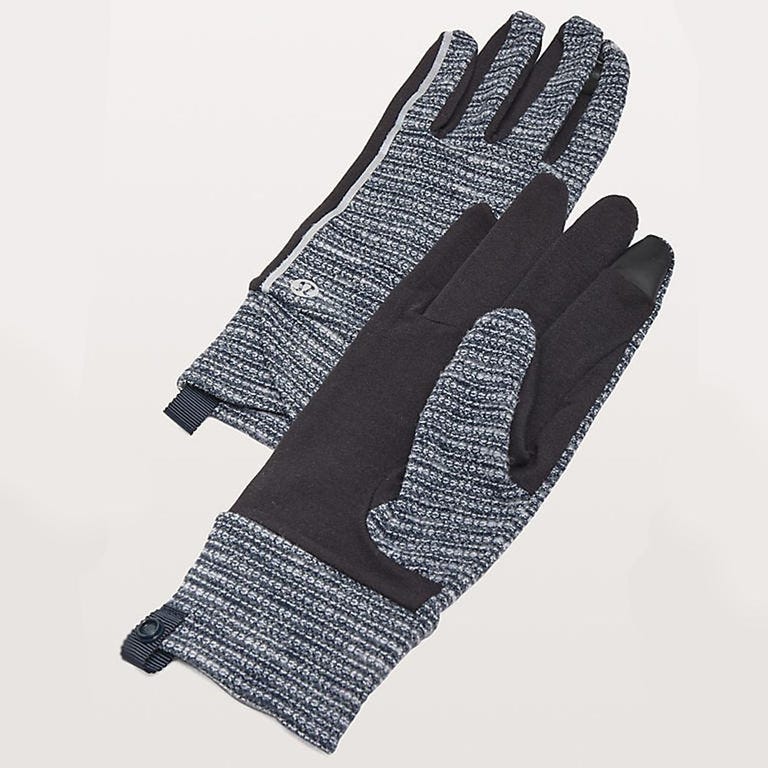 $36.00
SHOP NOW
There's not much that Lululemon does that we don't love! A reflective strip on the outside of these gloves stands out to cars if you're running on the streets in low light.
The company-patented Rulu fabric is super soft, breathable, and stretchy for a comfortable fit. Plus, thanks to some well-placed snaps, you'll have no trouble keeping them together.
Under Armour Men's ColdGear Liner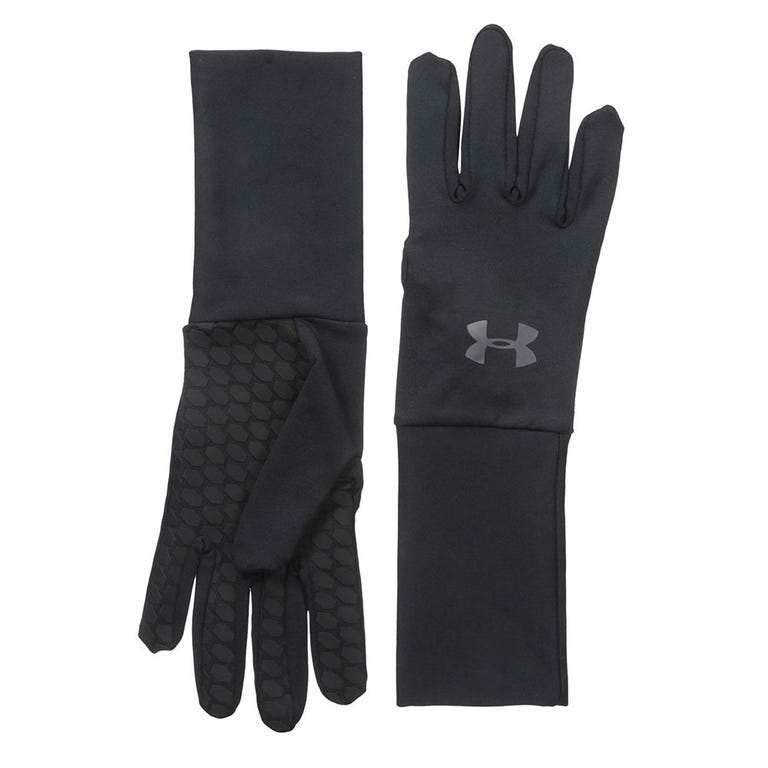 $40.19
SHOP NOW
These gloves have an upper hand on the competition, thanks to their extra-long length that'll keep cold air away from your wrists as you pump your arms, mile after mile. The outer palm is lined with silicone, too, so you can keep a firm grip on your precious smartphone.
See more:
5 MEN'S DRIVING GLOVES YOU SHOULD TRY