Are you looking for a good scare as we approach Halloween? Fright Fest 2019 at Six Flags Darien Lake aims to do just that. Fright Fest is back for select days this fall. It's a spooky time of year as zombies and ghouls take over the park. Enjoy thrills and activities for the whole family throughout the day and come back for a truly frightening evening of fun after the sun goes down. The good news is Six Flags Fright Fest launches deals, discounts and promo code for their clients that you could experience Halloween night at the most affordable price.
About Six Flags Fright Fest
Fright Fest, presented by SNICKERS, offering a wide variety of places to get your scare on including several haunted houses and scare zones located throughout the park. The stuff of nightmares lurks around every corner as the dark of night washes over the park. The ghouls are set free for their daily hunting rituals. There is no place to hide!
Families can enjoy the trick-or-treat trail to get into the Halloween spirit, as well as Halloween-themed food and beverages, "Monstertainment" including the Laser Spooktacular and; rides and attractions like the Six Flags SkyScreamer.
Six Flags Fright Fest Ticket Prices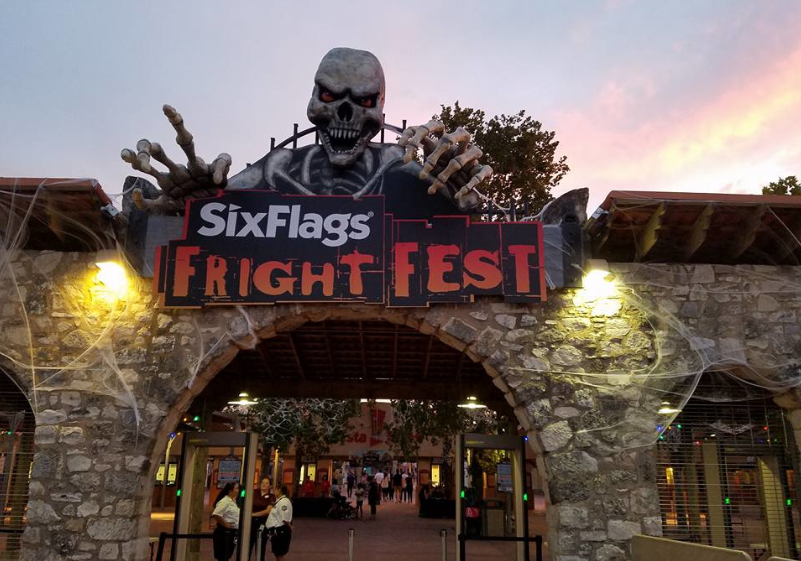 At the Gate Ticket Prices
General Admission: For adults and kids over 48 inches: $74.99
Child Admission: For kids under 48 inches: $54.99
Children 2 & Under: Free
Hurricane Harbor: additional $5 to admission ticket
Day Trip Tickets in Advance
Choose Your Day Ticket: Buy tickets in advance. Daily tickets starting at just $54.99. Save $20.
Thrill Pass Individual: $74.99
What will it get you?
For the same price of a general admission ticket, you can buy a Thrill Pass and get unlimited admission to Six Flags Great America.
Regular Season Pass Individual: $189.99
Unlimited admission to Six Flags Great America and Hurricane Harbor
Unlimited admission to ALL Six Flags theme parks including Six Flags St. Louis
Park admission to Fright Fest
Park Admission to Holiday in the Park
Bonus free friend ticket for SUPERMAN Pass Holders on select days
Gold Season Pass Individual: $249.99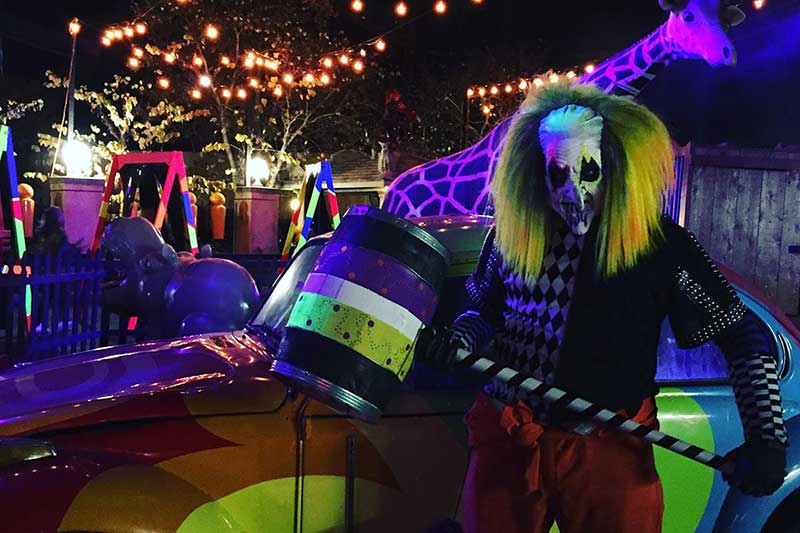 All season 4 or More: $77.99 (for limited time) each
What will it get you?
All of the regular season pass or membership benefits
Season or membership parking for each Gold Pass Holder
Extra Bring-A-Friend Free ticket on select days
Includes admission to Hurricane Harbor
Includes park admission to Fright Fest
Includes park admission to Holiday in the Park
Unlimited admission to SFGA and other Six Flags theme parks including Six Flags St. Louis
Everybody loves summer, but not when you're waiting in line for your favorite coasters. A Flash Pass is the best for you. There are three types, so pick the right one so you can zip through lines like a member of the Justice League. (Prices subject to change.)
The FLASH Pass: $50 – Reservation equal to current wait time
The FLASH Pass Gold: $75 – Up to 50 percent faster than the current wait time
THE FLASH Pass Platinum: $120 up to 90 percent faster than the current wait time.
Six Flags Fright Fest Dining Options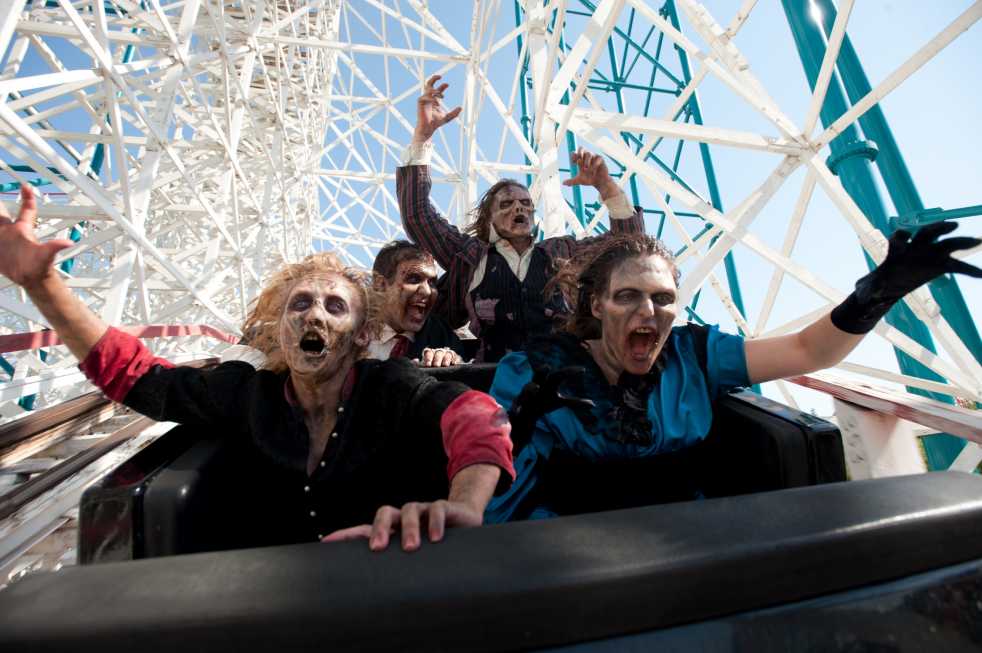 Dining Passes can mean significant savings for individuals or families that plan on visiting the park more than four times. Purchase a dining plan as an add-on online, print out the voucher, and bring the voucher to the Pass Processing Center at the park to be validated on your first visit of the season.
Gold Dining Pass: $92.99 each: The gold plan has all of the Basic Dining Pass benefits plus a free sports bottle for unlimited drinks all season, 20 percent off bonus and lunch, dinner and a snack each visit.
Basic Dining Pass:  $54.99 each: Includes lunch and a snack each visit, various eateries to choose from and a wide selection of entrees, sides and snacks.
For what's new this year, experience the Corridor of Chaos; an addition to the three other haunted mazes at Six Flags Fright Fest. Don't forget to check out Six Flags Fright Fest deals, discounts, promo code for buying tickets at the best price.
Read more