Sugar & Salt's Unicorn Ice Cream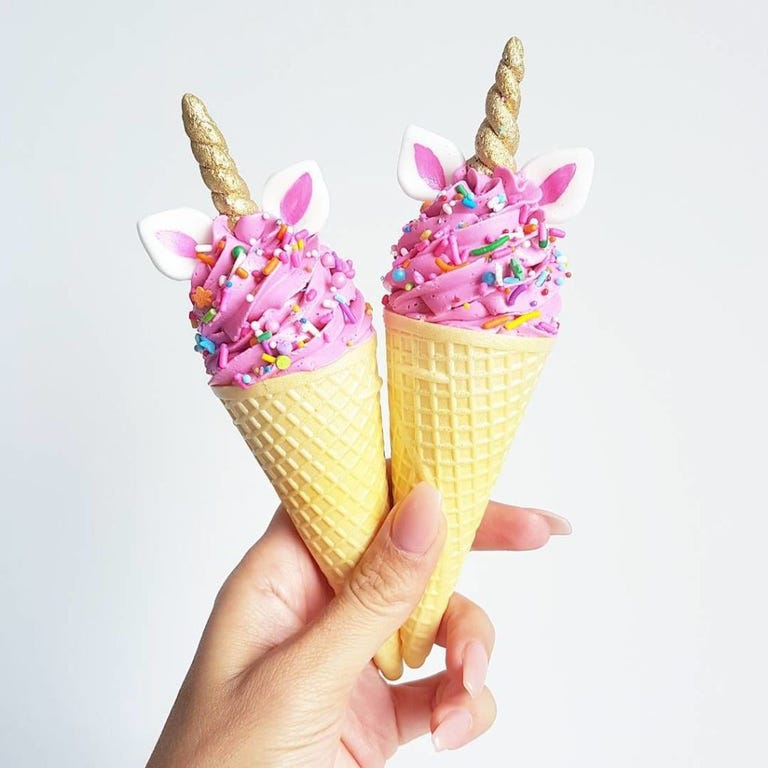 TBH, this might be one of the most appetizing unicorn treats we've seen yet. This treat from Sugar + Salt screams "summer treat!" and we mean, we definitely believe that a "unicorn horn on top" is the new "cherry on top."
CutiePie Cupcakes & CO's Unicorn Latte
The Toronto favorite CutiePie Cupcakes & CO is saying that they're the original makers of the Unicorn Latte. And, with a whoopie pie and gorgeous edible pearls on top of their version, we might just believe them.
The Good Sort's Iced Unicorn Latte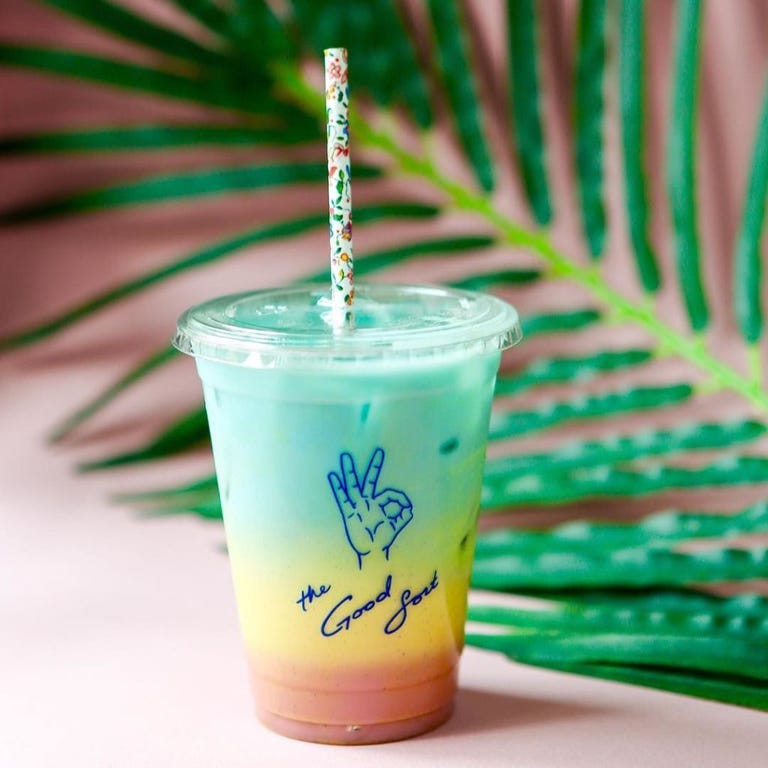 So you want some unicorn magic, but also a refreshing drink? The Good Sort in New York has you covered. We can't get over how vibrant these colors look! It's almost too pretty to drink … almost.
Unicorn Macaroons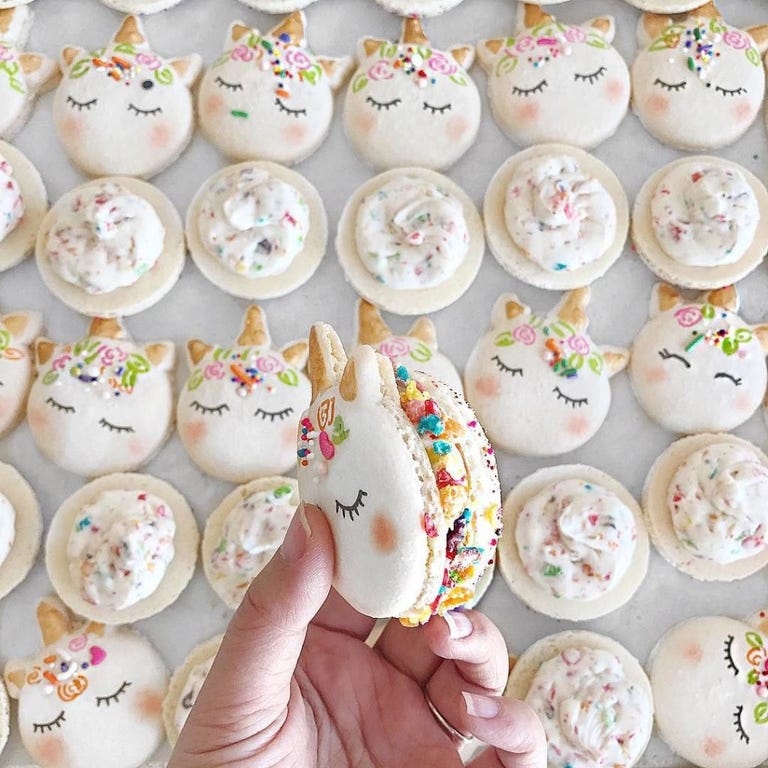 STOP everything. These unicorn FRUITY PEBBLE macaroons from Mac Lab Bakery & Cafe in Duluth, Georgia have us stopping in our unicorn tracks!
Cane Rosso's Unicorn Pizza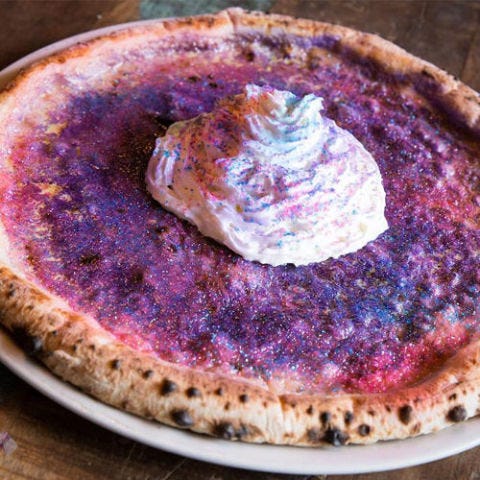 Yes, your eyes aren't lying to you. This is a unicorn PIZZA. While they made it as a playful joke after seeing how many people loved the Unicorn Frappuccino, we have a feeling Texas-based Cane Rosso will have this cosmic-looking beauty on their permanent menu in no-time.
Starbucks Unicorn Frappuccino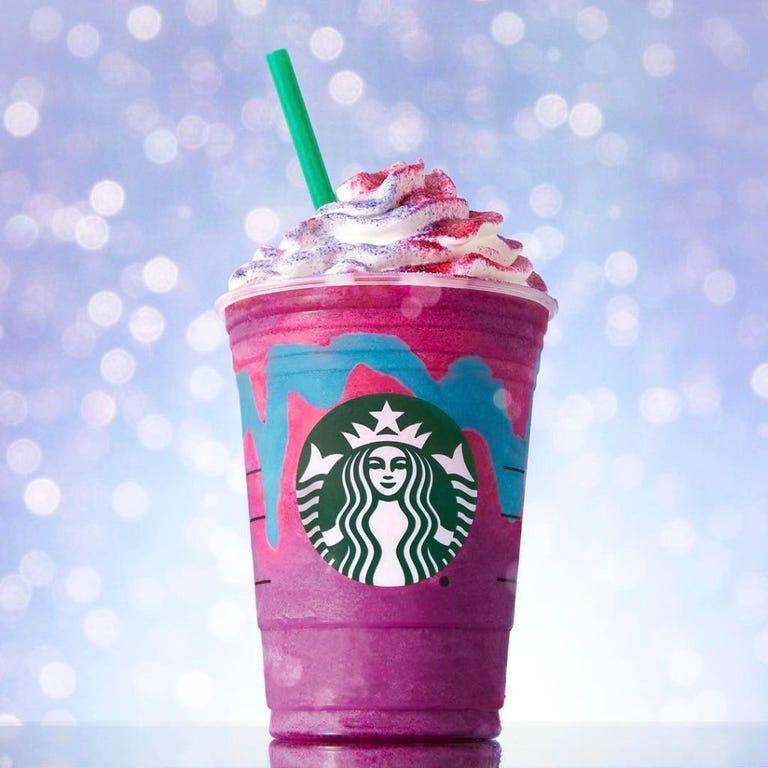 I mean, this really needs no introduction. The hype alone for this Starbucks frappuccino broke the internet, and both people and social media feeds are forever changed. If unicorns were like Britney Spears, this would be her "Womanizer" comeback single. But hey, don't call it a comeback — unicorns have been here for years.
Unicorn Cheesecake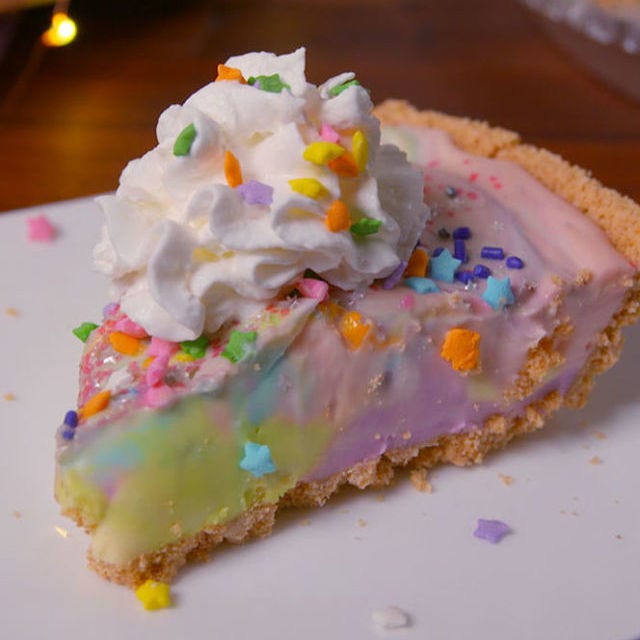 Our friends at Delish are creative geniuses in the kitchen — and somehow they make us feel like we're capable of concocting such a colorful unicorn treat, too. Try your hand at making this tasty unicorn-inspired treat by following their recipe, here!