Shopping for everyone's presents is crazy, but packaging them all up doesn't have to be! Create your own efficient gift-wrap station this year by getting one of these 13 wrapping-paper organizers.
1. Wrap Buddies Gift Wrapping Paper Holders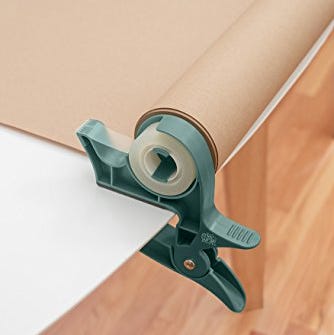 If you're all thumbs when it comes to gift-wrapping, using the Wrap Buddies can lend you an extra hand! These genius plastic roll holders easily clip onto any table or standalone surface, letting you pull out as much paper as you need, while also keeping a roll of tape at the ready as well.
This set is easy to stow, can fit any-sized gift wrap roll, and even comes in snazzy red or blue versions, too!

More: THESE MAGICAL UNICORN GIFTS ARE PERFECT FOR PEOPLE WHO STILL BELIEVE THEY'RE REAL